Challenger Division Information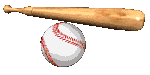 CARPINTERIA VALLEY LITTLE LEAGUE
CHALLENGER DIVISION



In 2009, Carpinteria Valley Little League was excited to introduce their new Challenger Division. This level of Little League has been developed to teach physically and/or mental disabled children between the ages of 5 and 22 the fundamentals of baseball in a fun-loving environment geared toward each players personal ability.

This program is structured to adapt to each individuals learning curve and physical ability. The Challenger Division utilizes the buddy system allowing current Little League players to assist and teach skills to their challenger peers. Games are played every Saturday during the season and practices, if any, are optional.

Carpinteria Valley Little League runs solely on volunteers mainly from within our own community. Many individuals are eager to keep this program going and, to do that, we need your help! Parent/family volunteers are highly appreciated and the League is open to suggestions in structuring the program for future seasons.

The Challenger Division will teach everyone involved that teamwork and dedication improves quality of life for each of us and our community as a whole. Games are held usually every Saturday during the season and take place beginning in March at El Carro Park, Field #1.

If you would like to be a part of the Challenger Division this Season,or would like further information, please be sure to contact Cindy Rief at (805) 729-1026 or click here to send an email.