171,406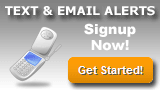 Coaches and Parents,

Northwest Girls Softball's 2018 Spring season registration will open November 20, 2017. You may sign up on the NWGS website and receive a $10 discount for early registration from November 20th - December 2nd.The Spring season's deadline will end January 10th. Cost for 6U is $120, while 8U-16/18 is $175. 

Also, if you are interested in coaching in the Spring, please complete a coaches commitment form online. You will have to complete a new ACE Certification for 2018. 

NWGS Family & Supporters,

We are pleased to announce that NWGS is beginning the process to institute a B-Select program for 2018 in the 10U, 12U and 14U divisions. The addition of a B-Select program to our league will allow those select players to compete in A-Ball tournaments throughout the West Region while still playing for their NWGS recreational teams. In order to make this addition to our program, we are seeking a volunteer to be the Chairperson for B-Select. The chairperson will be responsible for working with the Executive Board, USA/ASA representatives, support committees, coaches and players to organize tryouts, fundraisers, schedules and tournament participation. The position is a minimum, one-year commitment. 

For more information or if you are interested in applying for this position, please contact Amanda Billot at 

t

abillot1248@gmail.com for an information sheet. 

Have you signed up for our "TEXT ALERTS"

 Register your phone number to receive important alerts.  

Register your phone  >>>HERE<<<

Upcoming Events

Saturday, Dec 2
2018 Spring Registration - Early Bird Special Ends
Saturday, Jan 13
Coaches Meeting
9:00am
Tuesday, Jan 16
Spring 2018 Tryouts - 8U/14U
5:30pm
Majestic #1
Wednesday, Jan 17
Spring 2018 Tryouts - 10U/12U
5:30pm
Majestic #1
Saturday, Jan 20
Draft Day - Spring 2018
9:00am
Monday, Jan 22
Spring 2018 Season - Practices Begin
5:00pm
Saturday, Feb 24
Game Balls - Umpire Check pick-up
9:00am
Majestic #1
Saturday, Mar 3
Spring 2018 Opening Ceremonies
Majestic #3
Saturday, Mar 17
Picture Day
8:00am
Majestic #6
Monday, Mar 26
Spring Break - No Practices or Games

For a complete calendar listing, click here!