Welcome to LAA
REGISTRATION NOW OPEN!!!!
Welcome to the home of the
Londonderry Athletic Association
2018  Baseball & Softball Registration
NOW OPEN!
Registration Schedule
Early Registration: 1/1/18 - 1/15/18  ($5 discount/registered player)
Registration:  1/16/18 - 2/1/18
Late Registration:  After 2/1/17  ($25 late fee assessed/family)
Any registration received after 2/15/18 will not be guaranteed a uniform by Opening Day
Uniform Fitting
January 18, 2018 form 6:30pm - 8:30pm
Londonderry Elementary School
An optional uniform fitting will be held on the above date for anyone concerned with selecting the proper uniform size.  If you cannot make the scheduled date, please contact Jason at londonderryaa@gmail.com to make other arrangements.  LAA will not be financially responsible for replacing uniforms due to improper size selection during registration.
---
Baseball and Softball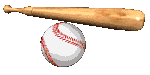 Londonderry Athletic Association (LAA) organizes youth baseball and softball programs for the Township's youth.  LAA is a member of the Lower Dauphin Baseball Association, Suburban Girls Softball League and the East Shore Fast Pitch League.  LAA also offers an in-house T-ball program.
---
LAA Meeting Dates
LAA meetings are scheduled for 7:30pm on the 3rd Thursday of each month at Londonderry Elementary.  Times and locations may change during the season.
---
Links to LDBA, Suburban and East Shore Softball Websites
Please click on the 'Links' tab on the left to access the LDBA, Suburban Girls Softball League, and East Shore Fast Pitch League websites.  On those pages, you can find game scores, standings, and field directions.