FOOTBALL FUN AND FUNDAMENTALS WITHOUT THE RISK OF TACKLE!
CALL TOLL FREE 1-855-500-ASYS
---
---
---
ALL STAR NFL FLAG IS THE LARGEST COMPETITIVE NFL FLAG LEAGUE IN NORTHERN COLORADO. 
DON'T MISS OUT ON OUR BIGGEST
NFL FLAG SEASON EVER!
PLAY NFL -- WEAR NFL -- LIVE NFL!
---
---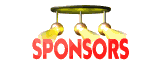 BIG THANKS TO OUR ELECTRONIC SCOREBOARD SPONSORS!
---

---
MAP AND DRIVING DIRECTIONS TO SPRING CANYON PARK 
DRIVING DIRECTIONS:
SPRING CANYON PARK CAN BE ACCESSED FROM TWO DIFFERENT ENTRANCE POINTS:
1) ENTER SPRING CANYON PARK OR COTTONWOOD GLEN PARK VIA SOUTH OVERLAND TRAIL (DEAD ENDS INTO NORTH PARKING LOT)
2) ENTER SPRING CANYON PARK VIA WEST HORSETOOTH ROAD (DEAD ENDS INTO SOUTH PARKING LOT)
Signup for Alerts
Get important messages from ALL STAR YOUTH SPORTS NFL FLAG FOOTBALL by Text & Email