Stay in the know- sign up for text & email alerts from the league
Delmar Little League Night at the Shorebirds May 19th
Good luck to all of the teams this season!
Delmar Little League Night
at the Shorebirds
May 19th
Arrive 6:15 for 6:30 Player Parade
Game Time 7:05 pm
(fireworks after)
Show your Delmar Pride:
Wear your Delmar Little League Jersey & Hat and/or Delmar Colors
https://www.facebook.com/events/2077907652463277/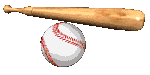 Delmar's 2nd Chance Tournament
July 7 & July 8
---
Strictly prohibited on any of our grounds or fields:
Tobacco use of any kind

Vaping / E-Cigarettes
Alcohol
Profanity
If you see or hear any of the above, please let a coach or a board member
know so he/she can address it,
please do not take matters into your own hands.
If the situation escalates,
we  have the right to force people to vacate the premises
and/or take the incident to the Board for further action.
---
To volunteer you must fill out a
background check
provide a copy of your driver's license
and pay $10 to process
 (form found in "Minutes, Forms & Schedules" section of website)
This applies to anyone who is on the fields
or in the dugouts with children:
coaches, assistants, team moms, umpires
Payment also makes the person a voting member of
Delmar Little League for that season.
Form, copy of license & money can be turned in at on-site registrations
or to coaches once season begins

Coaches need to submit them to:
Player Agent:  Shannon Webster

---
Signup for Alerts
Get important messages from Delmar Little League by Text & Email