Welcome to the Home of
Exeter Seahawks Youth Football!!
Twilight Football Camp Grades 5-12
Check out Bill Ball's Annual Twilight Football Camp for Grades 5-12 open to Maine, NH or Massachusetts' players!!
Location: Exeter High School
Dates: July 22-26th
Time: 5:30pm - 7:30pm
Check out the flyer HERE
Registration Form AND Parental Consent forms must be sent in to complete registration!
---
Online Registration begins April 1st for all division levels Late Fee applies after June 15th:
Youth (fall grades 3/4) $150
Junior (fall grades 5/6) $200
Senior (fall grades 7/8) $250
_____________________________________
---
Baseline Concussion Testing!!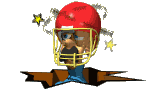 What IS Baseline Testing for Concussions???!!
Click HERE to read an article that covers the basics on Baseline Testing and why it is so important!  Baseline ImPACT testing is required every other year for all players that are entering the 6th, 7th or 8th grade in the Fall of 2018.  CORE Physicians have partnered with the Exeter Seahawks organization to help provide the direction parents may need in the event of a concussion injury with their Sports Concussion Management Program.  
To access the Online Baseline ImPACT test, go HERE and use our Customer ID:  C83A693B68
Testing must be completed before affected players can take the field at practice in August.
Players that are entering grades in the Fall that are below the 6th grade level may opt to contact CORE physicians for a special type of baseline test geared towards younger athletes for a fee; there are several variables that may affect this type of test that make it unsuitable to require for all 3rd, 4th and 5th grade players at this time but we do encourage parents to contact CORE physicians for more information on the parameters of this type of baseline test if they are interested.
---


Exeter Seahawks Youth CHEER is an affiliated program that performs during half-time at our games.
Have some spirit?!  This is the place for You!!
Open to Students entering 3rd thru 8th grade in the Fall! 
For more information on the Cheerleading program, please email seahawkscheering@gmail.com
---
Exeter Speed Camp for All Athletes Ages 9-16!!
---
Signup for Alerts
Get important messages from Exeter Seahawks Youth Football!! by Text & Email