Tryouts for the 2016 THRASHERS have been posted.
Complete a registration for a tryout if you are interested in playing for the 2016 Thrashers.
Like us on Facebook at www.facebook.com/idthrashers
2016-2017 Indiana Thrashers Tryouts
The Indiana Thrashers are holding tryouts for the 2016-2017 season. Players will have opportunity to participate in Fall Ball, Winter Workouts, and of course a full spring/summer season.  Cost will range from $250 to $925 depending on team.  Our coaches have an average of 8 years of coaching experience, including high school varsity experience and former college players.  
All players, even returnees, must register by completing the form on this site (upper right side) or with an email to itregistration@outlook.com (include players name, age, date of birth, grade/school, positions, previous playing experience and date of tryout).
Players should wear baseball apparel, including a jersey/shirt with a number on it, as well as bring all baseball equipment.
TRYOUT INFORMATION:
Saturday, August 6th and Saturday, August 13th
13U-14U          9:30 Sign In
                        10-11:30 Workout
15U-18U          12:00 Sign In
                         12:30-2 Workout
@ Bethesda HS Varsity Field (Brownsburg) 
***We are also looking to complete our coaching staff for a few age groups, as well as some staff positions. If interested please email indythrashers@live.com with information about yourself and age(s) interested in coaching.
Look forward to seeing everyone at the tryout!
---
---
---
Indy Developmental Baseball
Indy Developmental Baseball is a not for profit organization conducting travel baseball teams in several age groups.  We are based in Central Indiana, and compete all over the state, as well as in other states. We were established in 2007 to offer highly competitive travel baseball to a diverse group of young men in Central Indiana, while keeping the cost to the players and families at below 30% of the cost charged by teams we compete against. The main goal of IDB is the development of all of our players on and off the field. We strive to create opportunities for our players to further their baseball successes through high school and beyond, as players gain exposure to colleges, scouts, coaches, and the requirements necessary for these achievements.  IDB also focuses on the character of the players, and will have coaches demonstate strong positive character at all times. IDB recruits top quality coaches, staff, and board members with experiences, knowledge, and strong belief in the IDB vision.  
---
2013 Thrashers HS Finishes with Runner-Up
July 28, 2013
The Indy Thrashers HS team followed up their championship the previous week by playing their way back to the final game in Bloomington.  This time however they came up just a little short with an 8-6 loss to finish as Runner-Up in their last tournament of the summer.
Way to go Coach Man and all the Thrashers HS players on a great finish to the summer. 
---
2013 Thrashers HS Wins Championship
July 22, 2013
The Thrashers High School Team won the Dream Big Baseball Tournament this weekend in Greenfield, IN with a 5-1 victory over the host Revolution in the final game.   
---
Good Weekend for the Thrashers 12U and 13U
July 15, 2013
The Thrashers 12U and 13U both had great weekends on the diamond, with both advancing to their respective tournaments championship games.
Great job to both teams and their coaching staffs! 
13U Indy Thrashers- Terre Town 14U Runner-Ups                    12U Indy Thrashers- Lawrence Summer Slam Runner-Ups
---
---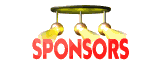 We want to send a HUGE "THANKS" to all of our terrific sponsors for their support of our Thrashers Baseball Teams.