Please make an effort to clean up after yourselves at ALL fields. This includes practices!
Online Registration for 2017 Mountains Little League is now closed.
Fall Ball Online Registration Mountains Little League
We have just opened online registration for Mountains Little League Fall Ball 2017
Softball and Baseball
Only 50$ Register TODAY!
---
June 3, 2017 – 09:00 AM
As another wonderful year of Baseball, Softball, and Tball comes to an end, we at Mountains Little League would like to remind everyone that Closing Ceremonies will be this Saturday, 6/03/2017
Starting at 9:00am at the CHE ball fields in Running Springs.
Hope to see you all there!!!
---
Snack Bar
Mountains Little League would like to remind everyone that the Snack Bar is OPEN!
At every game at Twin Peaks and at CHE our snack bar is open and provides a great assortment of both hot and cold foods, including, but not limited to,
-Hotdogs
-Nachos
-Cup O Noodles
-Coffee
-Hot Chocolate
-Candy, All Kinds
-Sunflower Seeds
-Chips
-Soda, Gatorade, Juice
-Shirts
-ETC
Come check us out, all proceeds support Mountains Little League
---
PLAY BALL!
As of now 5/10/2017,
ALL Mountains Little League games scheduled for Twin Peaks Ball Field are on!
Again, we want to apologize for the rain/snow delays and we assure you all games will be rescheduled.
See you out there!
---
Spaghetti Dinner
May 15, 2017 – 06:00 PM
Mountains Little league would like to remind everyone that the Spaghetti Dinner & Raffle is coming up soon.
Monday, May 15th to be exact, from 6:00pm until 8:00pm at the Tudor House, 800 Arrowhead Villa Road, Lake Arrowhead.
Please come out and enjoy an evening of fun, food, and raffles!
Dinner is only 5$ at the door.
---
Tryouts/Makeup Tryouts for All Ages, Baseball & Softball
February 25, 2017 – 12:00 PM
Tryouts and Makeup Tryouts for all ages, baseball and softball.
Sat. Feb 25th at MPH from 12-2pm
---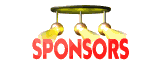 We are actively looking for sponsors please email or facebook message us
for a sponsor form today!
Season Starts March 25th! 
-------------------------------------------------------------------------------------------------------------------------------------------------------------------
Little League Pledge
I trust in God.
I love my country
and will respect its laws.
I will play fair and strive to win.
But win or lose
I will always do my best.
Little League Parent/Volunteer Pledge
I will teach all children to play fair
and do their best.
I will positively support all managers, coaches and players.
I will respect the decisions of the umpires.
I will praise a good effort
despite the outcome of the game.

Please be considerate of others and support our players out there on the field! They are kids and are doing the best they can.
Email: mountainslldistrict43@gmail.com
Thank you!