HOME OF THE WILDCATS
PARKCHESTER LITTLE LEAGUE
PARKCHESTER BABE RUTH
PARKCHESTER RBI
TRAVEL TEAMS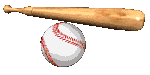 Welcome to the Parkchester Baseball Web Site. For over 54 years, we have offered Youth Baseball to the Parkchester community and also proud to be a charted member of the Little League  and RBI Basbeball  We are excited about starting our 2018 spring season      
 With the help of our dedicated parents, volunteers and coaches the 2017 season proved to be our BEST season ever!!! We welcome your suggestions, stories, pictures, etc. In making this the best website ever please join our email list to stay updated with league news.

If you wish to contact us please call 347-247-5969 or 347-306-8765 or via e- mail drcoachpkc@aol.com and we will get back you as soon as possible. Thanks for visiting and please come back soon. Be sure to sign our Guestbook, so that we know that you stopped by.
____________________________________________________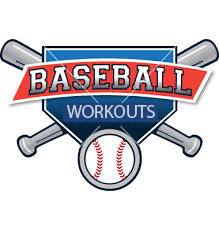 What is the winter clinic? 
The Parkchester Baseball  winter clinic is a winter workout designed to improve and maintain all aspects of the game including hitting, throwing, fielding, pitching, speed, agility and physical & mental conditioning. The Clinics will run for 10 consecutive Saturdays or Sundays.  
 Inside Lehman HS  3000  East Tremont Ave 
\
        Follow us on instagram  Parkchester baseball 
Check out our new Facebook page at
 www.facebook.com/parkchesterbaseball
please  share your pic ,stories
 ------------------------------------------------------------------------------------------------------------------------------------------------------ 
Meet the proud coaches of Parkchester baseball
taking our 2017 coaching certification training from
PCA
 ______________________________________________________________________________________________
---
HELLO  EVERYONE
I hope everyone had a great summer and lots of fun....... 
As summer is coming to a close we are planning for our annual winter workout Clinic at leman HS as we anticipate space will fill up very quickly !!!          so we are having a in-house registration for returning ball players and anyone who has attended our program in the past we will be at our Little League field 
located at 1500 water place  

Inside Bronx Psychiatric Center once you enter the hospital you'll see a little circle  bear to your right follow that road all the way to the back
 Saturday Sept 2   between 9am -- 11am for registration 
the program will start the last week in October and finish the 3rd week in January we look forward to an exciting winter program with the addition of new instructors and many new drills to promote Speed and Agility and strength and conditioning and plenty of hitting drills so do not miss out limited space is available
Dean Ricks
Executive director 
Parkchester baseball
347 247-5969
PLAY. LEARN GROW
11u   50/70  &  13/14u  60/90
-------------------------------------------------------------------------------------------------
PARKCHESTER BASEBALL
DAY AT CITI FIELD 
MAY 29 2016 
About Parkchester Little League
Parkchester Little League was founded in 1956 by a few good men and women from the community. They started out with 12 teams in two divisions. They have grown to 18 teams with boys and girls ranging from age 4 to 18. They offer five different divisions of competition including: t-ball, minors, majors, juniors and seniors.
Parkchester Little League was the first league in the area to join the Little League Urban Initiative program back in 2005, when they attended their first Jamboree at the Little League Baseball World Series complex in Williamsport, PA. The Urban Initiative program was instrumental in helping renovate and secure the fields they now call home.
They have a very committed community who are dedicated to the success and development of the kids. Their most anticipated event is their annual League BBQ where we have lots of food and fun. All players and parents come together, united as one celebrating friendship and team spirit.
Competition does not end after the regular season is over. During the winter months they offer a program to fight obesity. They also offer baseball training at Lehman High School that is open to everyone in the community.
 ______________________________________________________________________________________________
 For All Games
Please see all team schedule Below
please report all scores and pitching Records
within 24 hours after your game
to
All travel team Coaches 9u 10u 12u 16u
Please contact Veronica Vazquez for complete first aid kits and medical forms
__________________________________________________________________________
        BIG WELCOME TO OUR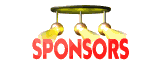 3231 East Tremont Ave             1381 White Plains Road           2304 Eastchester Road      
                                 Bronx,

 

NY

 

10461

                        Bronx,

 

NY

 

10462                     

 

Bronx,

 

NY

 

10469
 ______________________________________________________________________________________________
Havana Cafe (@_HavanaCafe) | Twitter
http://www.bronxhavanacafe.com/
3151 E Tremont Ave, Bronx, NY 10461
_____________________________________________________________________________________
---
Dean Ricks 
Executive Director
347-247-5969
drcoachpkc@aol.com
Linda Alvarado (Habla Espanol)
347-306-8765
Yusuf O'Neal
Chief Umpire
347-543-2595 
 ___________________________________________________________________________________________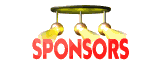 NEEDED FOR OUR 2016 SEASON
 CONTACT DEAN RICKS 347 247-5969
DRCOACHPKC@AOL.COM
Proud Sponsors of Parkchester Little League
For Sponsors information click on sponsors from main menu
---
---