Pequannock Patriots
The Authority in Pequannock Travel Baseball
The Last of the Hampson-Pocze-Torchia Patriots
---
Home of Pequannock Patriots Travel Baseball 
 
and Pequannock American Legion Baseball
---
---
---



9U Patriots Summer League Champions
The 9U Pequannock Patriots were crowned the 2012 Cedar Grove Summer League Champions. Congratulation to Coach Mackawgy and the entire team on a terrific season!
---
---



2013 SPRING SEASON SCHEDULE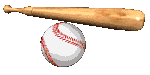 This week's games;
No games scheduled
Congratulations to the 12U Patriots for winning the 2012 OTBS Memorial Weekend tournament!
Congratulations to the Pequannock Valley Middle School Baseball Team on winning the 2012 Morris County Middle School League Championship by defeating Denville 4-0!!
---
---


A Message from Patriots Previous President Rich Hampson

These are exciting times for the Pequannock Patriots family!
I have had the great opportunity to coach for the Patriots 18U team since they were 9 years old and I have watched the players grow from boys just learning the game to young men playing the real game of baseball. Our strategy has been to build a town based travel baseball organization by developing the players skill set to succeed at a high level.

Growth of the organization has been carefully conducted to ensure that we have the proper coaching and mix of players to succeed at all levels. This includes our year-end review and evaluation of all of our teams to maintain our baseball quality and above all; sportsmanship. We are extremely proud of our past success and the Pequannock Patriot name brand for Northern New Jersey travel baseball.

Although, I must say that one of the most interesting things about the Patriot baseball culture is that while we may not always win every tournament or league, one thing has remained constant and that is our sportsmanship. The bottom line is that our players are taught to play baseball the proper way and to both win and lose gracefully. Every organization decision is based on preserving these important values.

I would like to welcome our new president and vice-president, Glenn Mangarelli and Mike Killion and am sure they wiull carry on with the Patriot traditions.

As I mentioned, these are truly exciting times for Pequannock Patriot baseball. We currently are fielding the following team levels: 8U, 9U and 12U. The Patriot leadership team could not be more thrilled with the opportunity to teach high quality baseball to our community youth. It is truly a pleasure to serve as past president of the Pequannock Patriots.

Sincerely,
Rich Hampson
Pequannock Patriots
Past President and Trustee
Go Patriots!
---
---
Breaking News
PATRIOTS EXECUTIVE BOARD MEMBERS

The Patriots Executive Board Members are;
President - Glenn Mangarelli
Vice President - Mike Killion
Treasurer - John Carlon
Secretary - Bryan Diee

The Patriots Board of Directors are;
Board Member - Rich Hampson, Previous Patriots President - 2012-2017
Board Member - John Goll, Previous Patriots Treasurer
Board Member - Glenn Mangarelli
Board Member - Mike Killion


---
---
Patriots Announce Their 2013 Travel Team Head Coaches
8U-Mike Killion
9U-Glen Mangarelli
12U-Holly Lyon

You can contact any of the Patriots Head Coaches at pequannockpatriots@hotmail.com

---
---
**PICTURES WANTED**
We are looking for pictures of all of our past Patriot baseball teams. If you have pictures that you would like to submit to be posted on our website send them to pequannockpatriots@hotmail.com, to see our gallery of pictures click on the Photo Album link on the Main Page.

---
2011 13U Patriots make the All Star Youth Baseball.com Best of the Best
The list is out and the 2011 13U Pequannock Patriots are on it. The Patriots have been ranked the 4th best travel baseball team in the New York Metropolitan Area by All Star Youth Baseball.com.This is a very big honor for a small town travel team. Congratulations to the 13U Players and Coaches on a great season and for being recognized as an elite travel baseball team!
To view the entire list click on the All Star Youth Baseball link.
---
---