Play Softball
Santa Rosa Strong
February 15: Draft Night
March 11: Opening Day Ceremonies
May 20: League Picnic
RVMS SOFTBALL FIELDS ARE CLOSED (Feb. 21 & 22)
RVMS Softball Fields are closed on Wednesday & Thursday, Feb. 21st & 22nd due to a scheduled school event. Teams are NOT allowed to hold practices during this time. This message will be removed when Fields have re-opened. Thank you for your cooperation. 
---

OPENING CEREMONIES!!! (March 11th)
Opening Ceremonies -- The event to kickoff the 2018 Softball Season!! Come celebrate with us on Sunday March 11th (10:00 - 12:00pm) in the Maria Carrillo High School Gym.
Teams from each Division will be introduced. This will be the first opportunity for the Players to wear their Team Uniforms. There will be Music, Team Cheers, and a Team Banner Contest. And of course, the BIG Balloon Drop. Don't forget to bring your camera!
Santa Rosa Girls Softball League Apparel (Youth & Adult sizes) will be available to purchase. 
Don't forget it's Daylight Savings. Set your clocks one(1) hour ahead Saturday night.
Note: Cleats ARE NOT allowed in the Gym, so please wear Athletic Shoes.
---

SRGSL BOARD MEETING (March 5th)
Our next meeting is scheduled for Monday, March 5th at the Round Table Pizza on Montecito Blvd in Rincon Valley. You're invited to come see what the Santa Rosa Girls Softball League is all about. New Members are needed. Get involved and support your League. Please refrain from having your child present during the meetings - thank you. 
---
---
HITTING AND PITCHING INSTRUCTORS
Does your Player need Hitting or Pitching Lessons? Click on the "Pitching and Hitting Instructors" tab on our side Menu Bar for a list of available Instructors in the area. For more information and rates, please contact the individual instructors directly. 
---

SANTA ROSA GIRLS SOFTBALL LEAGUE APPAREL

Looking for one of those really cool SRGSL Sweatshirt-Hoodies? We have them in an assortment of colors. To place an order or to find out what we have in stock, send us an email at SRGSL@SantaRosaGirlsSoftball.com
---

STEP UP TO THE PLATE & VOLUNTEER ~ YOUR HELP IS NEEDED
We are always looking for volunteers to help make SRGSL a success. We are looking for Board Members, Coaches, Umpires, Field Prep & Maintenance help, and assistance in many other areas as well. If you are interested in learning how you can help this volunteer organization - that means so much to so many girls in our community, please attend one of our Board meetings or send us an email at: SRGSL@SantaRosaGirlsSoftball.com.
---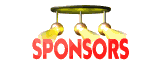 NO TIME TO VOLUNTEER? BECOME A SPONSOR!
Many businesses and families provide support to our league through sponsorships. These funds are used to upgrade equipment, purchase supplies and make scholarships available to players in need of financial assistance. To become a sponsor, simply print and complete the sponsorship application (link above) and then mail with your donation check to the address listed on the form. If you would like more information, please contact our Sponsor Coordinator.
---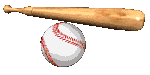 INSTRUCTIONAL TRAINING
Looking for a Softball Hitting and/or Pitching Instructor? Visit our "Pitching & Hitting Instructors" link on the Menu Bar for a list of local Instructors in the area.
---
2018 SEASON AGE CHART
Match up the Month Box with the Year of Birth Box. League Age is indicated on the Right.
| JAN | FEB | MAR | APR | MAY | JUN | JUL | AUG | SEP | OCT | NOV | DEC | AGE |
| --- | --- | --- | --- | --- | --- | --- | --- | --- | --- | --- | --- | --- |
| 2012 | 2012 | 2012 | 2012 | 2012 | 2012 | 2012 | 2012 | 2012 | 2012 | 2012 | 2012 | 5 |
| 2011 | 2011 | 2011 | 2011 | 2011 | 2011 | 2011 | 2011 | 2011 | 2011 | 2011 | 2011 | 6 |
| 2010 | 2010 | 2010 | 2010 | 2010 | 2010 | 2010 | 2010 | 2010 | 2010 | 2010 | 2010 | 7 |
| 2009 | 2009 | 2009 | 2009 | 2009 | 2009 | 2009 | 2009 | 2009 | 2009 | 2009 | 2009 | 8 |
| 2008 | 2008 | 2008 | 2008 | 2008 | 2008 | 2008 | 2008 | 2008 | 2008 | 2008 | 2008 | 9 |
| 2007 | 2007 | 2007 | 2007 | 2007 | 2007 | 2007 | 2007 | 2007 | 2007 | 2007 | 2007 | 10 |
| 2006 | 2006 | 2006 | 2006 | 2006 | 2006 | 2006 | 2006 | 2006 | 2006 | 2006 | 2006 | 11 |
| 2005 | 2005 | 2005 | 2005 | 2005 | 2005 | 2005 | 2005 | 2005 | 2005 | 2005 | 2005 | 12 |
| 2004 | 2004 | 2004 | 2004 | 2004 | 2004 | 2004 | 2004 | 2004 | 2004 | 2004 | 2004 | 13 |
| 2003 | 2003 | 2003 | 2003 | 2003 | 2003 | 2003 | 2003 | 2003 | 2003 | 2003 | 2003 | 14 |
~

 6U

 Division: 5-6 yrs.old

~

 8U Division: 7-8 yrs.old

~

 10U Division: 9-10 yrs.old

~

 12U Division: 11-12 yrs.old

~

 14U Division: 13-14 yrs.old

~