Scroll to bottom of page for Upcoming Events
Welcome to the home of the
---
June 9, 2018 – 10:00 AM
The Tri-County league has scheduled a meeting on Saturday, June 9th at 10am.  The meeting will be held at the Kilgore Lions Club 377 N. Rusk Street in Kilgore, TX.  Topics will include 2018 schedule, certification book process, insurance and league fee information, sophomore football coaches on the field, and cheer competition/cheer business.
---
---
---
2018 - 2019 Seasons Tri-County League Executive Board
The Tri-County Youth Football Alliance executive board  for the 2018 & 2019 seasons.
President

 

Kevin Tinney


Vice President--Northern Conference

 

Undra Bates


Interim Vice President--Southern Conference

Chad Ward


Treasurer

Stan Traylor

Secretary

 

 

Omecia Haggarty

Cheer & Dance

Competition Coordinator


 

Karesa Cooper-Jones

---
Tri-County Youth Football League Information

The Tri-County Youth Football League offers youth football for kids in the 5 to 12 age range. Our league has 22 organizations. Our league is divided into Northern & Southern Football Conferences and each conference is divided into 2 divisions.
The top 3 teams in each division based on divisional games winning percentage advance to the playoffs: 1st place teams in each division will receive byes for the 1st round of the playoffs.
---
---
Football Information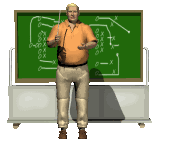 We have the following divisions of play and weight limits:


Division

Age Range

Ball Carrier Weight Range

Overall Weight Limit

Flag Football

Ages 5 & 6

No ball carrier weight limit


No weight Limit
Freshmen
Ages 7 & 8

85 lbs.

No weight limit
Sophomore
Ages 9 & 10

110 lbs.

No weight limit

 

Junior
Ages 11 & 12

120 lbs.

No weight limit
**Age as of September 1st is considered the team member's age for the entire season. We don't have weight limits for playing, but we do have ball carrier weight limits for the safety of the kids.

Division winners and runner-ups advance to the area playoffs.
---
Cheerleading Information

The Tri-County Youth Football League offers cheerleading for kids in the 5 to 15 range. The cheerleading teams support and cheer for the football teams at game during the year. The league has an end of year league cheerleading competion for the teams.
---