Follow ValleyAA on Facebook and Twitter @ValleyAASports
Welcome to the home of the
Valley AA Softball
Valley AA Softball
Girls Rookie League -- Machine Pitch ages 6 to 8
Girls Minor League -- Ages 9 and 10
Girls Major League -- Ages 11 and 12
Girls Senior League -- Ages 13 to 18
Girls Suburban Travel - 12 and Under 
---
---
Spring 2018 Softball Registrations
Registrations are closed.
Any individual wishing to register after registrations close will be put on a waiting list and assigned to a team if position is available.  There will be an additional $ 25.00 late fee added to regular fees.
---
---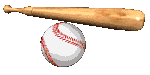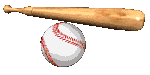 ---
---
Valley AA Night At Trenton Thunder - May 19, 2018
Why wait - Order tickets now!
You can place ticket orders at the Clubhouse, snack bar, or contact Darcy Brodecki.
Click here to download the flyer.
---
---
Shop at Modell's and Save 15%
This coupon can be used and reused for purchases at Modell's from 2/9/18 - 4/26/18. 
You save 15% and Modell's donates 5% to Valley AA.  [Coupon Link]
---
---
12U Suburban Travel Softball
Valley AA is looking to continue our suburban travel softball program at the 12u age bracket. Anyone interested in playing is urged to register ASAP and contact the commissioner, Kyle Hoffman, so that we can get the team working together. Upon having a minimum of 9 girls registered, coaches will be appointed and practices can begin. All suburban travel players must also play in-house softball at Valley AA. Please reach out via email  with any questions. 
---
Valley AA 12U Girls Softball Championship Game - Nov 1 at 6pm at Levittown Continental
Come cheer on Valley AA Lightning Bolts 12U girls softball team in their Fall season championship game 6pm at Levittown Continental!
---
---
2017 Valley AA 12U Fall Softball Team Is Headed To The Championship Game
Congratulations to the 2017 Valley AA 12U Fall Softball Team and their coaches Marlena and Lori.  They are headed to the championship game later this week.  They made it through two playoff games and are on a great winning streak!!   They beat Bristol Township on October 28th to advance to the finals.  
---
---
8U Babe Ruth Tournament Team
---
---
2017 Minors Champions
Congratulations to the Purple Pirates for winning the Minors in-house championship for 2017!
Minors Champs (Purple ) and Runners Up (Blue)
---
---
2017 Minors All-Star Game
---
---
2017 Hitting Challenge Winners
Rookies
Minors
---
---
Baseball/Softball Photos
Baseball and Softball photographs have been arriving in the mail in batches and should be mailed to your home.  If you haven't received them yet and do not receive them in the next couple of weeks, you should contact AG Photography:  http://ag-photography.com
---
---
---
All Coaches (including Assistants) Require Background Checks
All coaches require child abuse and criminal history background checks.  This is a state law.  If you are in the dugout, on the practice field, or coaching in any capacity. you are required to submit the results of a background check to Valley AA (no expense to you).
Please don't delay. We cannot start the season until all coaches and assistants have the background check results submitted to Valley AA
---
---
---
---