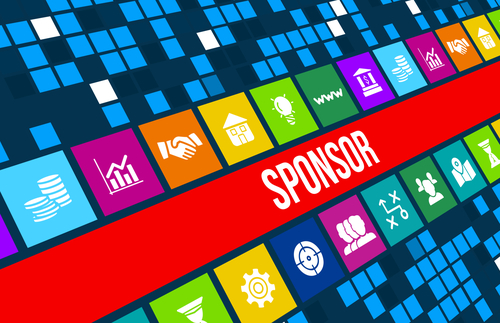 30

Jan
Creating Social Media Opportunities And Digital Value For Sports Sponsors
Posted by Chris Tallos
30-Jan-2016
Many of us consider social media to be the next step in the evolution of online marketing. It has become a cost effective method for marketing products, ideas and people. When social media is used as an extension of traditional marketing techniques, it can help a sports organization establish their identity. It is for this reason that a growing number of sports teams and organizations are turning to this medium in order to market themselves as well as to reward sponsors for supporting them.
When your sports team or organization has a strong website that can be used to showcase your sponsors, you are providing digital value to a sponsor who wishes to inject some sports-related dollars to your cause. Also, if your organization has an active presence across social media platforms, you are creating even more marketing opportunities for your sponsors. This will help your organization attract funding more readily. Let's talk a look at how you can create both social media and digital value for sports sponsors:
Using Twitter and Facebook to Capture Attention
Twitter is arguably one of the best platforms in the world for broadcasting short messages. It can be used to post schedule changes, results from sports events, and changes within the lineup. If you're already using Facebook (and if not, then you definitely should be), you can use the same design for your Twitter page. This creates consistency and you can easily invite fans or parents to follow your team or your sponsors.
Establishing a Channel on YouTube is the Way to Go
Video advertising is here to stay, and YouTube is its reigning king. Those that are serious about increasing social media value must create an account on this site. Doing so allows you to post sports highlights, events and music to market both your team and your sponsors.
Unleash the Power of Photo-Centered Social Media Sites
Online photo gallery sites such as Instagram, Flickr and Pinterest have taken the web by storm, because they allow for social media exposure and communication through the distribution and sharing of images. These websites are the perfect medium for fans or players who want to submit photos. For Instagram, you can easily capture more attention for your sports sponsors by tagging them as well as using cool hashtags.
Showcase Your Donors and Sponsors Frequently
Regardless of the medium you use for media exposure, be sure to mention your donors or sponsors as frequently as you can. One of the easiest ways to do this is by taking a team photo in front of the business which sponsored your event and adding a "thank you" to the image. You can also give ad space on your website to your sports sponsor so that they are always featured prominently on your website.
Make Use of Polls to Create Feedback
When combined with social media, polls are a wonderful and quick way to elicit feedback and create interaction. They can be used to vote for an MVP, or to pick theme music for an upcoming event, or even to ask what your fans love about a particular sponsor. Polls which are used for things like this create both support and engagement. When you are creating social media polls to promote a sponsor, always remember to limit your poll choices to positive ones so that you don't risk negative press for your sponsors.