Contact Information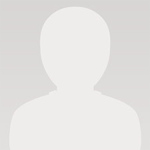 Alan Felix
President/General Manager
4102153499
Alan Felix started Bulldog Baseball Club in 2008 to further enhance the experiences of local high school players. Players from New Oxford, Littlestown, South Western, Hanover, and Delone Catholic High Schools all benefited from playing a fall schedule in the York County League and in various fall tournaments.

In 2013 Bulldog Baseball Club began to sponsor its first 8U team. The organization has grown to field teams from 8U-14U with up to 6 teams participating in a given tournament season. Felix is a longtime high school coach at Delone Catholic. In his 11 years at the helm of the Squires, his teams compiled a record of 182-46. His teams won York County Division championships in 10 of 11 seasons he
was head coach and qualified for the District 3 playoffs in each of those 11 seasons.

Felix has mentored over 30 college baseball players during his tenure including 5 that competed at the Division 1 level.

Notable players
include:

Joe Kotula - Mt. St. Mary's - 8th on the career hits list at the Mount

Casey Lawrence - Albright College (Toronto Blue Jays, Seattle Mariners)

Tyler Mentzer - Philadelphia University - 2009 National Baseball Collegiate Writers 1st Team All America, 2010 CACC Player of the Year

Brett Smith - Bucknell University - 2014 Patriot League Rookie of the Year, 2016 and 2017Patriot League 1st Team, 2017 Patriot League Defensive Player of the Year, 2017 National Finalist for Senior CLASS award, 1st in hits, games played and at bats in Bucknell baseball history?

As the general manager of Bulldog Baseball Club his teams have rostered kids from the following school districts: Bermudian Springs, Biglerville, Chambersburg, Carroll County (MD), Catholic grade schools, Delone Catholic, Fairfield, Frederick County (MD), Hanover, Gettysburg,
Littlestown, New Oxford, Spring Grove, Susquehannock, and South Western.