Contact Information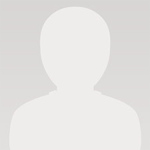 Steve Perone
Head JV Coach
Steve Perone will begin his 7th year with the Montgomery baseball program serving as the team's JV Head Coach.

Prior to his hiring at Montgomery High School, Steve played and graduated from Wesley College in Delaware. Further, he coached the Montgomery Summer American Legion squad for four years.

Coach Perone was a member of the Montgomery High School baseball squad from 2005 - 2008. He had a career varsity average of .340 with 7 HR's and 38 RBI's.

He currently resides in Skillman, NJ.