Contact Information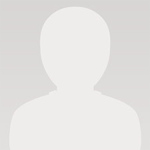 Cory Weingart
Varsity Assistant Coach
Cory Weingart will begin his 5th year with the Montgomery baseball program as the Assistant Varsity Coach.

Coach Weingart was a 2008 graduate from Montgomery High School, where he was a member of the baseball team from 2005-2008. He attended Delaware Valley College where he continued to play baseball and graduated with a degree in Business Education.

Prior to coming to Montgomery, Cory was the Head Varsity Baseball Coach at South Hunterdon High School for two years. Also while at South Hunterdon, he coached middle school basketball.

Coach Weingart currently works at the Montgomery Upper Middle School and resides in Belle Mead.