Contact Information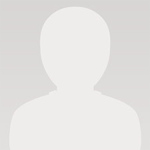 Brian Santaniello
Head Freshman Coach
Coach Brian Santaniello begins his second year as the head freshman coach for the Montgomery Cougars baseball program. Brian is also the head JV coach and varsity defensive line coach for the Cougars football program. In his debut season with the Cougars, coach Santaniello lead the freshman baseball team to a 9-8 record.

Brian came to Montgomery from Somerset County rival Immaculata High School, where he was the head JV baseball coach for the previous three seasons. A 2005 graduate of Immaculata, Brian played both baseball and football for the Spartans, earning all-county and all-area honors in football as a senior in 2004.

Prior to working at Montgomery, Brian was the Operations Manager at Zoned Sports Academy, one of the premier baseball and softball training facilities in New Jersey. During his time at Zoned, Brian also worked as an assistant instructor and an assistant coach for the Zoned Redhawks baseball program.

A Health & Physical Education teacher at Montgomery High School, coach Santaniello holds a bachelor's degree in Broadcast Journalism from Pennsylvania State University and his Health & Physical Education teaching certificate from Kean University. He currently resides in Glen Gardner with his wife Tarah.