Contact Information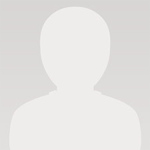 Andrew Aragon
President
The PRESIDENT of The Board of Directors shall:

A. Preside at all meetings of the League membership and at all meetings of the Board of Directors;

B. Serve as the chief executive officer of the League;

C. Be an ex-officio member of all Standing and Special Committees;

D. Perform such other duties as are normally associated with the office of President;

E. Vote either to break or to cause a tie; or, in a case where a two-thirds (2/3) vote is required, vote either to cause or to block the attainment of the necessary two-thirds;

F. Maintains master set of keys;

G. The President shall hold only one position;

H. The President may manage a team with the approval of the Board of Directors. Any issues/matters pertaining to the President's team shall be deferred to the appropriate Division Chair.