Contact Information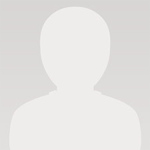 Lonnie Jones
Pinto Chair
The DIVISION CHAIRMAN of the individual division shall:

A. Preside at all meetings of the division;

B. Serve as the chief executive officer of their division;

C. Be an ex-officio member of all special committees of the division;

D. Perform such other duties as are normally associated with the office of division chairman;

E. Be a member of the managers and coaches selection committee;

F. Suspend players for snack bar violations with notification being made to the player agent and head scorekeeper;

G. Suspend managers who fail to perform their duties;

H. Suspend managers/coaches for being ejected from games;

I. While not optimal, the Division Chairman is allowed to be a
team Manager within their own division if approved by the Board of Directors. If an issue arises in that division which would be construed as a conflict of interest, then the issue will be escalated to the appropriate Vice-President for resolution.