Contact Information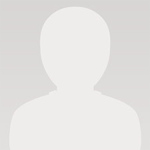 Rick Barry (Co-owner)
Southern Nevada Bulls
702-445-5331
Rick is a native Las Vegan and graduated from Bonanza HS in 1989. Rick went on to play JC ball at De Anza Junior College under now Kansas Head Coach Ritch Price. Rick then received a scholarship to play at San Jose State University in the fall of 1993, but transferred to Centenary College of Louisiana in the spring of 1994. The fall of 1994 introduced Rick to his first coaching experience at the College of the Redwoods under Scott Dwyer (current Detroit Tigers minor league hitting instructor). Rick handled hitting and infield before going back to Centenary to finish his college baseball career. Rick eventually landed at Bonanza HS (alma mater) as the Head Coach after assisting for two years. Rick's teams made the playoffs 4 of the 6 years with 1 state playoff appearance.

Playing experience:
1990 – 1993 – De Anza Junior College, Cupertino, CA ('92/'93 Team Captain and playoff appearances)
1994/1995 – Centenary College of Louisiana, Shreveport, LA

"My passion comes from being a below average high school player and walking on to a California JC to getting a Division 1 scholarship from 2 quality universities. If you want to play, there is a place for you." Ricks diligent work as a player has transferred over to teaching and coaching baseball at different levels.

The timeline below describes the ongoing career in coaching for Rick:

1994 – College of the Redwoods, Eureka, CA (hitting/infield)
1996/1997 – Assistant Varsity Bonanza HS, LV, NV (hitting/outfield)
1999 to 2004 – Head Baseball Coach Bonanza HS, LV, NV
2000 – Named Coach of the Year (Bonanza HS)
2002 – State Playoff appearance (Bonanza HS)
2004 – Named Coach of the Year (Bonanza HS)
1999 – 2003 Head Coach Vegas Vipers Legion (Bonanza Summer Team)
2008 – Owner and Head Coach of Grizzlies Youth Baseball
2009 – 2010 Owner and Head Coach of LV Bulls Baseball
2010 – 2011 – Assistant Varsity Arbor View HS, LV, NV (hitting/defense)
2010 – Present – Co-Owner and Head Coach of Southern Nevada Bulls Baseball Program

Rick has been married since 1997 to Tami and they have 4 outstanding kids Amanda (21), Lauren (19), Joshua (15) and Ryan (13).