Certified Coaches
Click Here to View/Print Certified Coaches
The coaches names that are highlighted in are certified for Life.  This list has been updated 2/23/16.  If you feel your name has been left off this life time list please e mail director@hdyb.net
WE WILL UPDATE THIS MESSAGE BELOW BY MARCH 20, 2019
Beginning in 2018 we will continue to strive to have every Head Coach and Asst. Coach certified.  We have teamed up with American Sports Education Program known as Human Kenetics and all coaches that do not have the lifetime certification should be receiving a personalized training key code just for them to use.  This is training that is paid for by the league up until March 22, 2018. This code cannot be used by more than one coach so don't forward it.  If for some reason you as a coach are unable to complete this 3 hour online course by March 22, 2018 ...then you will be responsible for paying for your own Coaches certification thru Human Kenetics.
*If you have not received your key code and think that we may have made a mistake; please reach out to Freddie Triplett.
Parents Code of Ethics
I hereby pledge to provide positive support, care, and encouragement for my child participating in youth sports by following this Parents' Code of Ethics:
I will encourage good sportsmanship by demonstrating positive support for all players, coaches, and officials at every game, practice or other HDYB events.
I will place the emotional and physical well being of my child ahead of my personal desire to win.
I will support coaches and officials working with my child, in order to encourage a positive and enjoyable experience for all.
I will refrain from the use of tobacco and alcohol and will refrain from their use at all youth sports events.
I will remember that the game is for youth - not adults. I will do my very best to make youth sports fun for my child.
I will ask my child to treat other players, coaches, fans and officials with respect regardless of race, sex, creed or ability.
I will help my child enjoy the youth sports experience by doing whatever I can, such as being a respectful fan, assisting with coaching, or providing transportation.
At HDYB, the Baseball Committee will take a no tolerance approach to the above. If an umpire or a HDYB official throws you out of a game you must leave the ballpark immediately. You will be suspended from the ballpark for a time to be determined by the baseball committee. Depending on the severity of the offense this may result in suspension for the remainder of the season.
2019 Head Coaches & Team Mom's
  * Team Mom's to be added soon.  Some sponsors may be updated also.

2020 League Age Chart
CLICK HERE to View/Print
APPROVED BAT LIST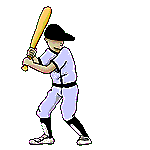 Click Here to Print/View a statement from USA Baseball for 2020 Approved Bats
SCOREKEEPING TUTORIAL
Baseball Scorecard is a great website for learning the basics. Have your scorekeeper take the 20 minute tutorial before opening day.
COACH COMPLAINT FORM
Click Here
Got a complaint about your coach? We want to know. Use this form to do something about it. Please print out and/or email to director@hdyb.net
COACH'S DISCLOSURE STATEMENT
CLICK HERE to view/print.
The section is currently being updated..
fsfsaf