Create your FREE MyLeagueLineup Account!
View your family's entire schedule on one page!
Receive Schedule Reminders for Games & Practices
Subscribe to Text Alerts
View the latest News, Photos and Schedules
Edit Site Preferences
Use our Player Attendance Tracker to let your coach know
your availability for games & practices
All your Teams' information in one place!
Roster/Contact Information
Player Attendance Tracker
Sign In
You'll be able to register online, get email & text alerts, schedule reminders and more!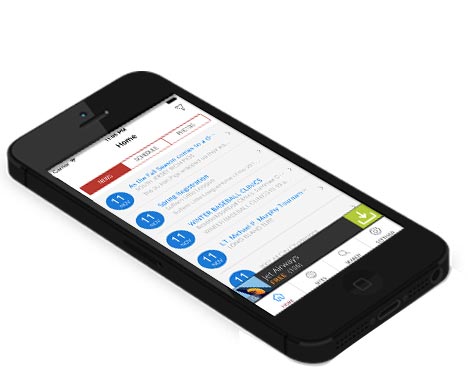 Download the FREE MyLeagueLineup App
Brings you the latest News, Schedules, and Photos for all your teams.
Keep up to date with your kid's soccer teams AND your office softball league...all in one place!
Select the leagues and teams you want to follow to get their latest info delivered right to your phone or favorite web browser.