Clarence Varsity 2020 Seniors
Clarence High School graduated these 9 seniors that did not get to play their last year as a Clarence Red Devil.
These boys have played since they were 5 years old in the Town of Clarence Baseball Association.
and then onto 4 years for the Clarence Red Devils High School Program.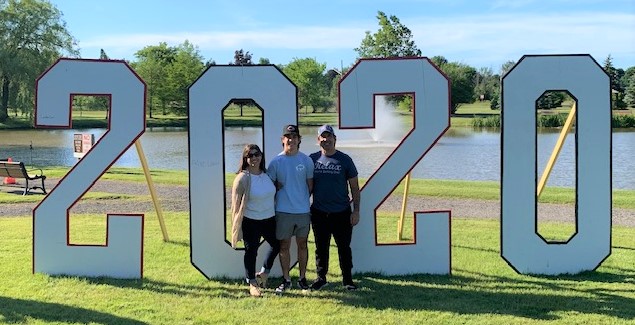 Ronny Kiener – John Carroll Univ.  Major: Business Marketing  Parents Jennifer and Ron Kiener
Ben Jennings – Univ of Buffalo  Major: Mechanical Engineering  Parents  Sharon and Bill Jennings
Juan Santiago – Univ of Buffalo  Major : Mechanical Engineering  Parents  Joy and Juan Santiago
Kyle Fetter – Erie Community College   Major: General Studies  Parents Kelly and Ken Fetter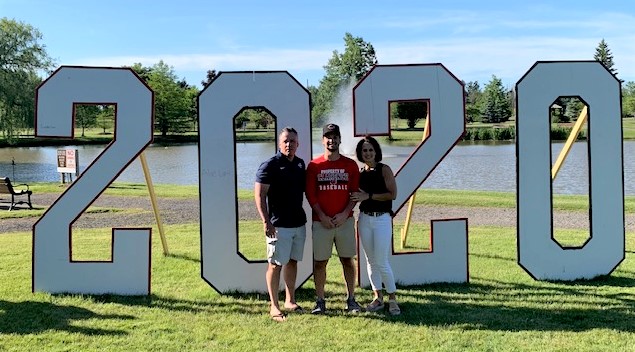 Aidan Wallace – Ithaca College  Major: Sports Media  Parents Bonnie and Rob Wallace
Jason Berchou – Erie Community College  Major: Exercise Sciences  Parents  Stacey and Scott Berchou
Mason Davis – Suny Brockport  Major: Pre-Med  Parents  Maura and Marty Davis
Austin Hank – West Virginia  Major: Sports Management  Parents  Dana and Vince Hank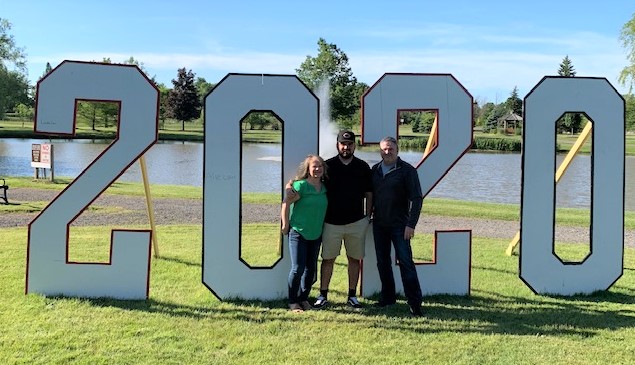 Ryan Culhane – Suny Brockport  Major: Accounting  Parents  Barb and Jeff Culhane
Juan Santiago, Jason Berchou, Ronny Kiener, Aidan Wallace, Kyle Fetter,
Ben Jennings, Austin Hank, Mason Davis and Ryan Culhane
Parents of the 2020 Clarence Varsity Baseball Seniors