Player Profile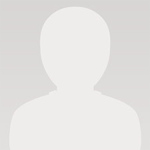 Justin Armour

---

Click here for lifetime LABL stats

Bats: Right Throws: Right Height: 5' 11" Weight: 185

High School: Boulder City High School

College: University Nevada, Las Vegas

Bio: Baseball was my life growing up. I played from 1st grade all the way through High School. I'm looking forward to playing this year and am very grateful for the chance to be on the field again after all these years. Go Tigers!


BATTING STATISTICS
| Date | Opponent | AVG | GP | AB | R | H | 2B | 3B | HR | RBI | BB | K | HBP | SB | SH | SF | TB | OBP | SLG |
| --- | --- | --- | --- | --- | --- | --- | --- | --- | --- | --- | --- | --- | --- | --- | --- | --- | --- | --- | --- |
| 2019/7/28 | Beachwood Canyon Bucs | .333 | 1 | 3 | 0 | 1 | 0 | 0 | 0 | 0 | 1 | 1 | 0 | 1 | 0 | 0 | 1 | .500 | .333 |
| 2019/6/30 | Santa Monica Spartans | .667 | 1 | 3 | 2 | 2 | 0 | 0 | 0 | 0 | 1 | 0 | 1 | 0 | 0 | 0 | 2 | .800 | .667 |
| 2019/6/23 | Beachwood Canyon Bucs | .667 | 1 | 3 | 2 | 2 | 1 | 0 | 0 | 1 | 0 | 1 | 1 | 1 | 0 | 0 | 3 | .750 | 1.000 |
| 2019/6/16 | Crown City Cubs | .500 | 1 | 4 | 2 | 2 | 0 | 0 | 0 | 2 | 1 | 1 | 0 | 0 | 0 | 0 | 2 | .600 | .500 |
| 2019/6/9 | California Condors | .667 | 1 | 3 | 1 | 2 | 1 | 0 | 1 | 3 | 1 | 0 | 0 | 0 | 0 | 0 | 6 | .750 | 2.000 |
| 2019/6/2 | Fairfax Pirates | .000 | 1 | 3 | 0 | 0 | 0 | 0 | 0 | 0 | 0 | 1 | 1 | 0 | 0 | 0 | 0 | .250 | .000 |
| 2019/4/14 | California Condors | .250 | 1 | 4 | 1 | 1 | 0 | 0 | 0 | 2 | 1 | 1 | 0 | 2 | 0 | 0 | 1 | .400 | .250 |
| 2019/4/7 | Fairfax Pirates | .500 | 1 | 4 | 0 | 2 | 1 | 0 | 0 | 0 | 0 | 0 | 0 | 0 | 0 | 0 | 3 | .500 | .750 |
| 2019/3/24 | Beachwood Canyon Bucs | .667 | 1 | 3 | 1 | 2 | 0 | 0 | 0 | 0 | 0 | 0 | 1 | 1 | 0 | 0 | 2 | .750 | .667 |
| 2019/3/17 | Crown City Cubs | .500 | 1 | 4 | 1 | 2 | 0 | 0 | 0 | 0 | 0 | 0 | 0 | 0 | 0 | 0 | 2 | .500 | .500 |
| Total | | .471 | 10 | 34 | 10 | 16 | 3 | 0 | 1 | 8 | 5 | 5 | 4 | 5 | 0 | 0 | 22 | .581 | .647 |
DEFENSIVE STATISTICS
| Date | Opponent | GP | PO | A | E | FPct | CS | SB |
| --- | --- | --- | --- | --- | --- | --- | --- | --- |
| 6/9/2019 | California Condors | 0 | 0 | 0 | 0 | 0.000 | 0 | 0 |
| Total | | 0 | 0 | 0 | 0 | 0.000 | 0 | 0 |
PITCHING STATISTICS
Date
Opponent
GP
GS
IP
R
ER
H
BB
HB
K
CG
W
L
S
ERA
No Pitching Statistics Entered