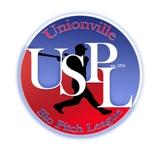 Brad Prentice
Unfortunately another member of this great league needs our help. A long time member Brad Prentice suffered a serious stroke and has been hospitalized. 
Brad got something called Endocarditis.  It's a bacteria that gets into the blood stream and wedges itself into the lining of your heart and heart valve.  It's rare and was undetected in blood tests.  Typically not a problem unless you have a weakened heart or valve.  Brad has a birth defect that was never detected until now of a weakened valve.  The bacteria is soft so that pieces can break off and float in the bloodstream.  Because Brad had the bacteria for so long this is what happened and one of the pieces broke off and hit his brain causing the stroke.
Because of the length of time he has had Endocarditis he has to have heart surgery to remove the bacteria from the valve and lining of the heart as Antibiotics can't get to it.  
It looks a though Brad will be hospitalized until February some time so in order to help his wife Karen and their two girls get through these next couple of months every little bit helps.
Two of Brad and Karen's neighbours Christine and Jessica have taken initiative to collect money to help Karen cover some costs that will be piling up over the next couple of months while brad recovers.
This is from Christine ( Brad's neighbour) 
No pressure whatsoever, but if you would like to contribute you can email transfer christine@moneycoachescanada.ca and Jess and I will sign your name to the card. Just to help ease and brighten Karen's days a little. 
If anyone is not comfortable with e-transfer or prefer to help out or donate in other ways - you can drop off to myself at 34 Corsham, or Jessica Ecklund at 32 Corsham.
Thanks
Steve Searle
slinks@rogers.com