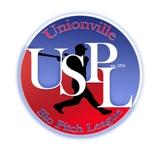 The City of Markham -- Outdoor Recreation Permits Until June 30 Cancelled
USPL membership
 We trust this note finds you and yours well and coping as best you can under the Covid-19 crisis. 
 The City of Markham has advised that all permits have been cancelled until Tuesday June 30.
The USPL Executive has been meeting and working on contingency plans to provide a schedule that gets us as close to a full season with a playoff weekend as possible.
 As things are fluid and developing daily, we will continue to communicate with the City and adapt as we can. We all want to play ball, but we want to do our part as well.
We wish you and your extended families good health and minimal disruption in this uncertain time.
Take good care.
USPL Executives