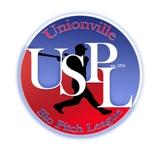 About the USPL.


The Unionville Slo Pitch League (USPL) was started in 1974 as a recreational men's league for players of all abilities.
The league has 18 teams in one division. Players range in age from 25-60+.  We have 10 teams in a Masters division. Players range in age from 40-65+.
We will be starting our 45 rd consecutive year of slo-pitch play on May 13, 2019. We play 25 regular season games between mid-May to early-September and 21 in the Masters division.
The season will conclude on the weekend of September 20 to the 23 with our electrifying "Championship Sunday". 
We endeavour to maintain a competitive balance for all 28 teams in both divisions. We do this by running two evaluations days at the start of each season. New players are 'rated' in various ways (fielding, throwing and hitting) and then individually drafted to a team depending on need. We do not accept team or group registrations. The tryouts dates are April 27, 2019 and May 4, 2019.
Our 18 team league is for men 25 years or older, as of December 31, 2019 and who are residents of the town of Unionville/Markham. The masters league (10 teams) is for 40 years or older, as of December 31, 2019 and who are residents of the town of Unionville/Markham or be a principle owner of a business that pays business taxes to the Town of Markham.
Far beyond the many years of fierce competition, slo-pitch generates a sense of fellowship amongst teammates and opposing players. There is a certain bond amongst them that leads to some great long term friendships. Some say that this camaraderie is unique to the sport.
This is a great way to spend an evening or two a week in the park, rekindling your youthful exuberance, and making new friends. We share laughs on the field, in the dugout and even more at our post game celebrations.  Many of our members review the highlights of their game over refreshments and munchies afterwards.
If all roster spots are filled, you may join the spares list, and are then eligible to play in games when a team requires extra players.