Back to Previous Page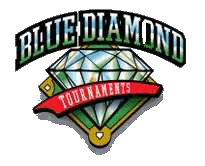 Round Rock "The Rumble" (Apr 20-22, 2018)
Date(s): 4/20/2018 - 4/22/2018
General Information
Click on picture to enlarge.
---
---
CLICK HERE TO REGISTER FOR THIS TOURNAMENT
---
Ages: 7u-14u (Minors, Triple A and Majors)

3 Game Minimum – Pool Play
Gate Admissions- $5 a day per adult (17 and up).

---

Entry Fee:
7u-8u= $275
9u-10u= $300
11u-12u= $350
13u-14u= $400

Payments due by 4/13/18.
ALL teams must be registered with Super Series.
Subtract another $25 if payment received by 4/6/18.

---
---
"FREE TOURNAMENT CONTEST" The team that raises the most money for Shriners Hospitals for Children, in each age division, wins TWO FREE tournaments with BDT during the 2017 Spring Season (excluding State and World Series events)!!!
Registered Teams
A Travel Team is a team traveling 2hrs or more to Round Rock, Tx
x- Not registered with Super Series
7u Coach Pitch
Registered and Paid
Registered and waiting payment
8u Coach Pitch Minors
Registered and Paid
Registered and waiting payment
8u Coach Pitch Triple A
Registered and Paid
Registered and waiting payment
8u Player Pitch
Registered and Paid
Registered and waiting payment
9u Minors
Registered and Paid
Registered and waiting payment
Greenwood Gunners
9u Triple A
Registered and Paid
Registered and waiting payment
9u Majors
Registered and Paid
Registered and waiting payment
10u Minors
Registered and Paid
Registered and waiting payment
10u Triple A
Registered and Paid
Registered and waiting payment
10u Majors
Registered and Paid
Registered and waiting payment
11u Minors
Registered and Paid
Registered and waiting payment
Lampasas Yellowjackets
11u Triple A
Registered and Paid
Registered and waiting payment
11u Majors
Registered and Paid
Registered and waiting payment
12u Minors
Registered and Paid
Registered and waiting payment
Action Baseball White
12u Triple A
Registered and Paid
Registered and waiting payment
12u Majors
Registered and Paid
Registered and waiting payment
13u Minors
Registered and Paid
Registered and waiting payment
Action Baseball White
BV Pride GG
Brenham Bounty Boys-mailed
Llano Stingers
HORNS (12u)-mailed
13u Triple A
Registered and Paid
Registered and waiting payment
13u Majors
Registered and Paid
Registered and waiting payment
14u Minors
Registered and Paid
Registered and waiting payment
Bulls Green-mailed
Bulls Grey-mailed
Pride 14U RBI-mailed
Momentum Baseball-mailed
14u Triple A
Registered and Paid
Registered and waiting payment
BV Pride Silver Slugger-mailed
MVP Baseball-mailed
Austin Wings Black-mailed
14u Majors
Registered and Paid
Registered and waiting payment
CPYL ATX Raiders
Ropes - Cantu
RiverCity Warriors-mailed
15u-16u
Registered and Paid
Registered and waiting payment
Venue Information and Directions