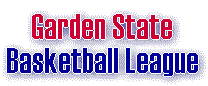 2018 - 2019 Season
November 25, 2018
House Of Hoops Tryouts Update Information 2019
Please bring a basketball to tryout
Please schedule your 4/1 games as soon as possible. 
When sending schedule change please send to Other Coach, Assignor and League. 
Assignors - under the PAGES tab - you will see their contact information. They must be aware of every change you make to your schedule. 
They are the first to be called when you have a SNOW out. NO FORFEITS!! 
Reminder when rescheduling a game please use the following format: 
Subject line: Randolph 5 Girls American - 12/15 game - need to change venue/time/etc 
Season Ends: Sunday Feb 17th 
Playoff seedings announced: Wednesday Feb 20
Playoffs Start: Thursday Feb 21 [All Full participants make playoffs and any team who plays 8 games minimum]
Finals: Super Sunday March 3rd various sites!
Any questions contact: 
Bob Smith - Scheduler/Commissioner gsblwebmaster@gmail.com [908-477-3427]
Hoddy Mahon - President hoddym@aol.com [908-451-1486]