CATHOLIC SPORTS CAMP REGISTRATION OPENS FEBRUARY 1ST.
ALL FOOD AND DRINKS INCLUDED WITH THE REGISTRATION FEE!
PLENTY OF FUN FOR ALL AGE GROUPS!
OPTIONAL EXTENDED CARE AVAILABLE.
A GREAT WAY TO KICK OFF YOUR CHILD'S SUMMER...ALL IN A CATHOLIC SETTING!
We hope that everyone is doing well!
Unfortunately, due to COVID 19, we will not be able to run the camp this year at St. Augustine High School.  We are very sad, as we know that this is a great opportunity for our kids to get out, play and have fun with friends.   We look forward to having the camp in 2021.  Stay healthy and have a great summer!
---
CATHOLIC SPORTS CAMP 2020 Cancelled for 2020

A great way to kick off your child's summer! Open to all kids (Pre-K thru 7th grade). Plenty of fun for everyone... (track, soccer, basketball, football, volleyball, kickball, handball, wiffle ball, four square, movies, crafts, water games, board games and plenty more). Different activities each week. Fun and games for your children, all in a Catholic setting!       
FULL DAY CAMP DATES & TIMES (8:30-3:00) 
Week #1 (6/8 to 6/12) - (registration starts 2/1/2020) 
Week #2 (6/15 to 6/19) - (registration starts 2/1/2020)

LUNCH AND SNACKS INCLUDED IN REGISTRATION FEES
Snacks in the morning, lunch served at noon for all campers.
CAMPER PRIZES
Plenty of prizes (fun summer items) given out daily to the kids, supplied by the sponsors of the camp.
REGISTRATION ($225 for the week)
Cost is only $225 (includes food & drink for the entire week). Payment can be made via credit card or check. If paying by check, complete registration online and email moneal@schoolofthemadeleine.com for mailing instructions.
OPTIONAL EXTENDED CARE OFFERED ($65 for the week)

EARLY DROP OFF (7:30AM-8:30AM)             
LATE PICK UP (3:00PM-4:00PM) 
LEAD SUPERVISORS
Coach O'Neal & Luke Stabile
CONTACT FOR QUESTIONS  
moneal@schoolofthemadeleine.com
---
                    
---
St. Augustine High School is a private Catholic high school located in San Diego (North Park) that promotes the development of mind, heart and body in the Augustinian tradition.  For more information visit www.sahs.org.
---

CLICK TO LISTEN TO IMMACULATE HEART RADIO
THANKS TO ONE OF OUR SPONSORS IMMACULATE HEART RADIO FOR PROVIDING ITEMS THAT WILL GIVEN OUT TO THE KIDS AT THE CAMP.

---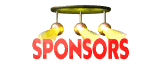 OF THE CATHOLIC SPORTS CAMP
IMMACULATE HEART CATHOLIC RADIO
Interested in sponsoring the Catholic Sports Camp?  Email for details.... moneal@schoolofthemadeleine.com