CORONAVIRUS UPDATE - ALL STAR NFL FLAG SPRING 2020 SEASON HAS BEEN CANCELLED!
Hello NFL Flag Parents & Coaches,
Due to the Covid-19 pandemic and the Federal, State and Local government health orders in place, we have been informed that our field reservations have been cancelled for the remainder of our scheduled Spring 2020 season dates.  With the current social health orders restricting gathering in groups, and the uncertainty on when these types of orders will be lifted in order for our community to engage in youth sports, we have made the difficult decision to cancel our Spring 2020 season. 
We appreciate your cooperation, patience and support at this time as we navigate this unprecedented situation and work to bring NFL Flag football back for the Fall 2020 season.
---
SERVING NORTHERN COLORADO FOR 20 SEASONS!!
---
FOOTBALL FUN AND FUNDAMENTALS WITHOUT THE RISK OF TACKLE!
---
---
---
ALL STAR NFL FLAG IS THE LARGEST NFL FLAG LEAGUE IN NORTHERN COLORADO. 
DON'T MISS OUT ON OUR BIGGEST
NFL FLAG SEASON EVER!
PLAY NFL -- WEAR NFL -- LIVE NFL!
---
---

---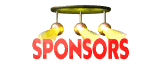 BIG THANKS TO OUR ELECTRONIC SCOREBOARD SPONSORS!
Signup for Alerts
Get important messages from ALL STAR YOUTH SPORTS NFL FLAG FOOTBALL by Text & Email