Believe to Achieve: positive attitude = positive results
Committment to achievement is key to success
BLL Coaches shirts on sale now $15
GIrls softball games have begun with Middletown and Sandy hook
Boys majors, minors and 6-7 coach pitch teams have been formed, coaches should be calling..these teams will be playing with hazlet
T-ball is being organized and coaches will be calling this week, season will start after Easter
Big boys will be interleague with other Little Leagues in our
District
Once schedules are made they will be posted on the web site
---
Spring 2014 registration will be held in February..
SPRING REGISTRATION DATES
Added...Sunday MARCH 16th............Noon - 2pm
 SATURDAY...MARCH 1ST...SUNDAY MARCH 2ND...SATURDAY MARCH..8TH
WHERE;  SCHOLER PARK SNACK STAND...NOON TILL 2PM
  REGISTRATION FEES 2014
T-BALL....AGES 4-6......$40.00
MINORS, MAJORS BASEBALL AND SOFTBALL AGES 5-12....$55.00
JUNIORS AND SENIORS..AGES...13-18...$ 75.OO
WORK BOND OF $ 50.00 PER FAMILY , CHECKS WILL BE DESTROYED AFTER COMPLETION OF WORK BOND
COACHES ARE NEEDED AT ALL LEVELS
---
BOARD MEMBERS ARE NEEDED
---
Congrats to the Marlins for winning the Minor League playoffs....It was a close game against the Diamondbacks...
final score was Marlins 3 Diamondbacks 2..Graet job with the boys to Coach Steve and his staff...
ALSO CONGRATs to our Juniors Bayshore Strikers for winning the Juniors interleague..
---
No Games today Due to rain..may 15th..
---
No Games today, tuesday May 1st due to wet fields and also today May 2nd and TODAY MAY 3RD....
---
BLL RAIN Policy
April 9, 2012

Majors and Juniors games on away fields check home field websites. See our links page. It can be raining in Union Beach and clear in Middletown or Sandy Hook.
Games on our fields check our website or managers judgement. Managers are to keep player safety in mind and not to destroy field. If postponing game, make sure all players are notified. Managers will repair any damages they make to fields. Remember to rake clay into the puddle, not out of it.
Parents, we build games into schedules expecting a rainout or 2. Players will get plenty of baseball or softball. Please be patient with coaches, we can't control the weather.
---
January 3, 2012 – 07:00 PM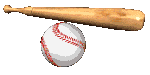 Board Meeting and Board Elections for the upcomming 2012 Spring Season will be held on Tuesday 3 January at 7pm in the Senior Citizens Room at the Union Beach Police Station...All are welcome to attend and also to join the Board
---
Bayshore Little League Info
Welcome to the Website of Bayshore Little League. Started in 1953. We are a District 19 league formerly known as Keyport - Union Beach Little League first chartered 1957 as Union Beach LL. It became Keyport-Union Beach LL in 2000, and Bayshore LL in 2007. We chose the name Bayshore LL as we now have Keansburg and Hazlet in our territory. Our mission is to provide the best Little League baseball and softball experience we can for our players. Our Board of Directors, coaches and parents all combine to achieve this goal together for our players.

Anyone interested in becoming a player or coach contact us. Players must be 4-18 years old and reside within the league boundary. This boundary reaches from Keyport, Union Beach, Hazlet and Keansburg. Don't be misled by other league using Our Bayshore name in their ads. We realize there are other leagues in this area, we simply offer to players the Little League experience.

Check the Upcoming Events section at bottom of this page, handouts, news and schedules. Use the Teams, Contacts, Links, Sponsors, Fields links here, or more on the left side bar. There are games, weather updates, field directions, as much as we can provide for you to know what Bayshore LL is doing for the players. We will update this site for the parents and players as much as possible. Keep checking the General Calendar and News/Information for league info. Tell your friends about our site! Play Ball!!
---
To Get directions to Juniors Field Locations..Click on Links to the left and Click On District 19...Once there Click on League Field Directions.
---
Player, Parent and Fan Conduct & League Policy
April 17, 2011
Click Here To Download
Due to recent incidents at our fields, the Board of Directors reminds all parents, players and fans to conduct themselves accordingly to State law and LL policy. Copies of both are in our "Handouts" section, and the code of conduct you signed at registration. Players, parents and fans not following the codes will be suspended or barred from league games and events. REMEMBER: Be Positive, Be Polite, Be a ROLE MODEL for kids to learn from
---

Congrats to the Bayshore Bulldogs, Junior team for winning the Championship Game At Marlboro...Great job to the players and Manager Joe and his coaching staff.....congrats to the Mets in the majors division for winning the majors playoffs champioship......also congrats to the White Sox for winning the minors playoffs championship....
---
Mom & Dad, are you listening to me?- THE KIDS SPEAK
June 9, 2010
Mom & Dad, are you listening to me?- THE KIDS SPEAK


Several recent studies have shown that between 70 and 75% of kids drop out of organized sports by age 13. Organized by whom?--ADULTS.
Jim Sundberg, a former major league player, and his wife, Janet, a psychologist, wrote a book called "Sports Parenting" in which they included the following survey of what boys and girls like MOST and LEAST about playing sports. Here goes:

BOYS
MOST LEAST
1. Relationships 1.Losing
2. Having fun 2.Parental pressure
3. Competition 3.Degrading comments about performance
4. Developing character

GIRLS
MOST LEAST
1.Relationships 1.Losing
2.Developing character 2.Time Commitment
3.Competition 3.Parental pressure
4.Having fun