HAVE FUN...LIVE LIFE...MAKE GOOD MEMORIES!!
GO AUBURN TIGERS!!!!!!!
"The greater the challenge - the sweeter the reward"
Don't look behind - - Live the present
Players can impact a game, teams win championships
MERRY CHRISTMAS AND HAPPY NEW YEAR!!!!

We wish everyone a wonderful MERRY CHRISTMAS and a HAPPY NEW YEAR!!!!!!! GO FALCONS!!!!!
---
BANQUET TIME
November 17, 2010
---
BANQUET SEASON VIDEO HIGHLIGHTS
---
SEASON ENDS FOR TIGERS
November 7, 2010
The AUBURN TIGERS put forth a tremendous effort in overcoming adversity and trying to defeat ELCA. Cole was injured on the first play after a great run. This forced the TIGERS to change their game plan early in the game. Andrew had some great runs around the corner. Kendarius (Big "K") had some great catches and runs and scored a Touchdown! Noah and Dylan had some great receptions. Our offensive line played hard and did their best to give us time for the passing game. Our defense prevented ELCA from scoring in the second half, but the damage was already done in the first half. Tyler made some great passes and some great runs. He also caught an interception and made a fumble recovery. Our boys played hard and we congratulate them for a wonderful exciting season. GO TIGERS!!!!!!!!!!! - - - Coach Jim
---
TIGERS HEADED TO THE PLAY-OFFS
October 30, 2010
The TIGERS fought hard today in their game vs. ELCA. Our OFFENSE sustained several drives which produced two touchdowns and an extra point. Our DEFENSE put up a fight, but ELCA was able to put 20 points on the board, which resulted in a win. The TIGERS should be congratulated for a well fought game and a WINNING SEASON. They should now concentrate on the play-offs. GOOD LUCK TIGERS!!! One last thing....I can't close this without mentioning one player today........ Kendarius (BIG "K") Belser. K - - we had a lot of good plays out there today by our guys, but you really stood out. Great Job!!!! - - - Coach Jim
---
TIGERS DEFEAT TECH 27 - 0
October 23, 2010
---
Auburn Tigers NEW game video of Georgia game!!!!!!
October 16, 2010
---
THE TIGERS ARE ON A WINNING STREAK!!!!
October 16, 2010
The TIGERS offense and defense dominated the bulldogs tonight. The offensive drives were strong and consistent. The TIGERS scored in the air and on the ground. AUBURN'S defense was overpowering and kept the Bulldogs scoreless. Good job TIGERS on your win tonight!!!!
---
---
Kendarius scores...nothing stops BIG "K"!!!!
---
AUBURN CRUSHES SOUTH CAROLINA!!!!
October 8, 2010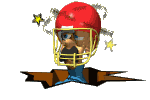 The TIGERS were on FIRE tonight under the big lights at Avalon field!! Their offense scored 26 points in the FIRST HALF. Their DEFENSE kept South Carolina to only six points. The final score was AUBURN 32 - - SOUTH CAROLINA 6. GO TIGERS!!!!
---
MOVING AHEAD....

The TIGERS fell to the COWBOYS today in a hard fought game. The final score did not tell the whole story. There were quite a few plays by the Tiger's offense that could have resulted in six points and our defense looked very strong on some drives. Unfortunately, things didn't go our way. Let's put this one behind us and look forward to WINNING every game left in our schedule this SEASON!!!!! See you at practice on Tuesday at 6:15 P.M.
---
TAKING CARE OF BUSINESS
The AUBURN TIGERS clawed ALABAMA in tonight's Game. Our DEFENSE once again kept our opponent SCORELESS. Our defense found ways to SCORE 9 points in tonight's game while our OFFENSE scored TWO Touchdowns!! The final score was AUBURN TIGERS 22 - - - ALABAMA CRIMSON TIDE - - 0 WAY TO GO TIGERS!!!!!!!!!!!!!!!
---
AUBURN vs. LSU
September 4, 2010

We made some good plays guys. We made an interception and a fumble recovery. We moved the ball down the field on offense and put up a great defensive battle. We KNOW what we did wrong and where we fell short. Each of you knows where you can make improvements. We expect you to learn from the mistakes and become stronger and even more committed to not repeating them. Keep your heads high because we have a long way to go. We WILL be at the top of the bunch come the end of the season. BELIEVE!!!! - - - Asst. Coach Jim
CLICK FOLLOWING LINK TO SEE LSU GAME PHOTOS
---
AUBURN DEFEATS FLORIDA - - 18 to 0
August 27, 2010
The Auburn Tigers DEFENSE was on Fire the whole game. They dominated over the Gators tonight and kept them scoreless. Our OFFENSE began to click in the second half and scored THREE TOUCH DOWNS beginning with TYLER WAGNER'S score up the middle, followed by COLE MALLETT'S left corner sprint and KENDARIUS (Big "K") BELSER'S bull run to the right!! CONGRATULATIONS AUBURN TIGERS!!!! - - - Coach Jim
---
AUBURN falls short in last seconds vs. UNC
August 21, 2010
Our TIGERS played hard and tough today. Sometimes the game of football is won or lost by inches and by the last ticks on the clock. That was the case for the TIGERS today. Unfortunately, we came up short in the final seconds of the game. We knew going in it was going to be a tough game. Let's learn from the BAD and make the GOOD even better going into next week. See you Tuesday at 6:30 P.M. - - Asst. Coach Jim
---
Our Practice - Aug. 17
August 17, 2010

Our practice started with the usual stretching and warm-up drills. We then separated the backs and lineman and focused on position techniques. We emphasized the importance of speed, timing and continuous play. Nobody should be standing around during a play. Everyone has something to do or somewhere to go. We hit the hill for some crabs. Following the crabs, we had a little fun with Sharks and Minos. It was a hard hitting, competitive practice. Each practice we become stronger and we learn to play smarter. I'm looking forward to our first game vs. North Carolina this Saturday. GO TIGERS - - - - Asst. Coach Jim
---
MONDAY'S PRACTICE
August 16, 2010
TONIGHT - we covered SPECIAL TEAMS and talked about how we could improve our blocking. Don't forget....everyone has a job to do until the play is over. REMEMBER to play aggressively and without fear. Let the other team know you came to play and play HARD!!! See you Tuesday at 6:30 P.M. - - - Coach Jim
---
MORE JAMBOREE PHOTOS!!!!
August 15, 2010
Thanks to Steffany Mallett for these AWESOME photos!!!!! Please click on this link to see them:
---
POLL RESULTS
August 14, 2010
In answer to the question, "What will be the primary reason for our success?" The following answers were given:
FIVE of you said COACHING
FIVE of you said TEAM WORK / ATTITUDE
ONE of you said AVOID INJURIES
FOUR of you said TRICK PLAYS........Trick Plays???? REALLY???
Personally, I believe it will be a combination of COACHING and TEAM WORK / ATTITUDE. I don't see how you can beat that combination. GO TIGERS!!!!!!!! - - - Coach Jim
---
JAMBOREE RESULTS
August 14, 2010
The TIGERS went head to head with GA in their first Jamboree game. It was a hard fought defensive battle which resulted in a tie between the two teams. The TIGERS offense marched down the field in their contest with Alabama. The TIGERS won by a touchdown and shut down Alabama's offense COLD.
Thank you LORI HICKS for taking photos - - we invite everyone to check them out in our PHOTO ALBUM entitled "Jamboree".
GO TIGERS!!!!!
Coach Jim
---
---
The TIGERS are CERTIFIED and ready to GO!!!!!!
August 10, 2010
Our TEAM was weighed and certified today.........We were organized and everything went off without a hitch - - thanks team Mom Julie!!!!
---
PHOTOS...PHOTOS...PHOTOS...
August 10, 2010

Hey Tiger fans.....Team Mom Julie put up some great photos of our PLAYERS so please click on PHOTO ALBUMS and take a look!!!! - - THANKS JULIE!!!!! - - Asst. Coach Jim
---
Practice & Pool Party
August 7, 2010
We got off to an early start this morning and practiced Offensive plays along with Offensive / Defensive line techniques. Thanks to Coach Bill and his wife Kim, our practice was followed by a POOL PARTY and COOK OUT. Thanks Bill & Kim - - we had a GREAT time!!!!
Our next practice will be on MONDAY at 6:30 P.M. - - FULL PADS!!!
---
Tonight's Practice
August 5, 2010
We had a GREAT turn out tonight for Practice. Following stretches and warm-ups we covered Defensive Positions and Formations. After Defense - we ran our offensive plays. We learned a lot tonight and with knowledge comes confidence.
Our next practice is Saturday at 9:30 a.m. - - PLEASE BE ON TIME....
Remember to bring a change of clothes with you and your swim trunks to Saturday's practice.
After Saturday's practice we will be traveling to Coach Bill's house for a SWIM PARTY!!!!!!
Coach Bill's address is: 100 RIVERBROOK DR., MCDONOUGH, GA 30252
Thank you Coach Bill
Coach Jim
---
PLAYERS PHOTOS / BIO's
August 4, 2010
PARENTS and FANS - - -we have uploaded PHOTOS of our PLAYERS. Just select PLAYERS on the left side of this page and click on each player's name to see their photo and BIO information. If you don't see any BIO information and want to add it - then either email us or meet with team mom Julie Walker and we will be glad to post it to the website....GO TIGERS!!! - - - Asst. Coach Jim
---
OFFENSE
The TIGERS tackled OFFENSE in today's practice. Players were assigned positions and they learned different formations. We ran plays out of the different formations and covered a lot of material. We talked about TEAM confidence and effort. PLEASE dress out in full gear for Thursday's practice. Helmets will be collected AFTER practice is completed (Don't break down the helmets until AFTER practice.)
---
The Tigers get a tough work-out!
July 31, 2010
Head Coach SCOTT had the TIGERS hit the field early this morning. Following warm-ups we worked on a combination of offensive line, defensive line, running back, up field tackling and linebacker drills. Despite the heat, our TIGERS pushed on after needed warter breaks. We are looking good and are coming together - - - - Asst. Coach Jim
---
The TIGERS start hitting!!!!
July 30, 2010
The TIGERS met on the practice field tonight in full gear. After warm-ups we went over proper stance, offensive blocking and angle tackling. Good work out guys!! See you Saturday morning at 9:30 A.M. - - Asst. Coach Jim
---
SPECIAL THANKS!!!
July 28, 2010
On behalf of the Coaches and Players the AUBURN TIGERS wish to extend their gratitude and special thanks to the HICKS FAMILY (Mark & Lori) for their financial support of our TEAM. Thank you.........GO TIGERS!!!!!!!!!!!!
---
FIRST PRACTICE!!
July 27, 2010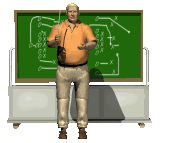 Good job today guys!!! We have a long way to go, but that was a great start. REMEMBER - you will get out of this season what you put in......EVERYTHING we do in practice will help you be a better player....GIVE us your best and you will be the BEST!!! GO TIGERS!!! - - - Asst. Coach Jim
---
SPONSORSHIP
July 26, 2010

If you or someone you know would like to sponsor our team PLEASE contact Head Coach Scott and let him know. We will make sure your business is shown appreciation on our website and if a generous gift is given, the sponsor will receive a plaque at the end of our season. Checks can be made payable to BRONCO AUBURN TIGERS. We thank you in advance for your generosity and appreciate your contribution - - Coach Jim
---
TEAM MEETING
July 26, 2010
We had a very informative TEAM meeting tonight. Thank you for coming. A lot of good stuff was covered. We definately are starting off on the right foot. We've been waiting a long time for the season to start again and it's finally here! GO TIGERS!!! - - - - Asst. Coach Jim
---
WELCOME PLAYERS AND PARENTS
July 24, 2010
Welcome to the AUBURN TIGERS website!!! We are looking forward to a great season. We know that we have selected a fantastic group of players and we are excited to see what they will do on the football field. Please check the website often for updates and important information. Again....WELCOME and GOOOO TIGERS!!!!!!!!!!!!!!!!!!!!! - - - - Asst. Coach Jim