2011 CLOVIS REDS INDEPENDENT SUMMER COLLEGIATE TEAM
2011 GAME SCHEDULE 100% COMPLETED AND AVAILABLE.
2011 CLOVIS REDS ROSTER FULL.
FIRST GAME SATURDAY JUNE 4TH. VS EAST L.A. DODGERS
CLOVIS REDS 2011 SUMMER COLLEGIATE TEAM
CLOVIS REDS 5-3 WIN OVER FAR WEST LEAGUE'S ATWATER AVIATORS
July 11, 2011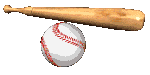 CLOVIS REDS TAKE A 3-0 LEAD INTO THE TOP OF THE 8TH. INNING BEFORE ATWATER COMES BACK TO TIE IT UP 3-3. BUT THE CLOVIS REDS ANSWERED BACK RIGHT AWAY WITH TWO MORE RUNS IN THE BOTTOM OF THE 8TH.TO TAKE BACK THE LEAD FOR GOOD WITH A 5-3 FINAL SCORE OVER LAST YEARS P.W.B.L. LEAGUE CHAMPIONS. STELLAR DEFENSE UP THE MIDDLE AND TIMELY HITTING PROVED TO BE THE DIFFERENCE IN THE GAME. OUTSTANDING PITCHING PERFORMANCE BY GILBERT RUELAS,ANTHONY CANTU,JUSTIN DONNER AND BRANDON PUTNAM. WP- PUTNAM 1-0
***************************************************************************
2011 Clovis Reds Anounces David Rohm Sr. New Head Coach for the Clovis Reds Summer Collegiate Season.
David Rohm comes with a Wealth of Baseball Knowledge, he was drafted by the Toronto Blue Jays in the 6th round of the 1977 MLB June Amateur Draft.
###########################################################################
CALL DAVE DUPREE AT 559-246-9263(email Dave at dupree7@hotmail.com)
---
CLOVIS REDS.....2011
August 25, 2011

http://fpuathletics.com/news/2011/6/23/BB_0623110630.aspx?path=baseball










---
Hard 90 Always !!! The Way The Game Should Be Played.

Playing the game the right way,with respect,intensity,precision and fierce competitiveness.Play with enthusiasm,discipline and readiness,and above all, respect for the game,team-mates,and opposition players.
Value a strong work ethic,commitment to a goal,good sportsmanship,teamwork, and the promotion of a winning attitude.
Have respect for the rich heritage of the game of Baseball and Baseball will be beneficial to you.
---
UPDATED : 2011/ 2012 COLLEGE COMMITTMENTS
December 15, 2011
THANK YOU CLOVIS REDS PLAYERS FOR A SUCCESSFUL SECOND SEASON.
COLLEGE COMMITMENTS AND SIGNINGS
CONGRATULATIONS TO THE FOLLOWING CLOVIS REDS:
JON-MICHAEL TRUHETT -VANGUARD UNIVERSITY
DYLAN TRUHETT - VANGUARD UNIVERSITY
CHEWEY TELESCO - CAL STATE NORTHRIDGE 2010 / FCC 2011-12
RYAN CASTADIO - FRESNO PACIFIC 2010
JOHNATHAN CHAPA - FCC / REEDLEY
DALTON SILVA - FCC
BRANDON PUTNAM - FCC
BRANDT WEBER - FCC
JT THORTON - HARDIN–SIMMONS UNIVERSITY 2010
JEFF PHILLIPS - FCC / CAL STATE MONTEREY BAY 2011/2012
COREY ROHM- FCC
GARRET BROWN- FCC
KENNY CORONA- COS
MICHEAL ISOM-COS
JACKSON GLINES-FCC
LEJON BAKER-REEDLEY- Dominican Republic
FERNANDO GARCIA-FCC- UNIVERSITY OF ARKANSAS MONTICELLO
JOHN KRUGER-COS
GARRET YODER-COS
ANTHONY CANTU-REEDLEY
GILBERT RUELAS-REEDLEY
PAUL ANAYA - FCC-LEWIS&CLARK-SONOMA STATE
MIKE GILLELAND-FCC / Reedley College