We're playing every Tuesday evening commencing October 8th, 2019 - April 28, 2020

945 Danforth Road, Scarborough.

We are playing Netball every Tuesday evening.

The dates for the 2019-2020 season are:

October 8th to December 10th, 2019 and January 7th until April 28th 2020. We do not play March Break (March 10th), as the school is closed.

Come on out and enjoy a fun evening, even if you don't know how to play.

We are located in Scarborough, Ontario, Canada and play at Robert Service School, on Danforth road, between Midland and McCowan, 7:30 until 9:30.

We vary in age from 20's to 80's, so we have varying skill levels. Come out and enjoy the evening if you are young or young at heart.

We also welcome players who use to play netball, but maybe have not played for 10, 20, or 30 years. All are welcome.

Contact Julie Tripp at julou@rogers.com for more information.
---
Thanks to Julie for hosting the 2016 AGM in May.
---
2018-Julie's birthday at the Raptors
To celebrate our Presidents milestone birthday we all ventured to the Raptor game with matching T shirts.
Everyone had an amazing time!! 
---
Fees for 2019-2020

Fee for the season are $150.00. This entitles you to unlimited club play and full voting rights.

Social/Associate membership is $75.00. Non-playing and non-voting rights.

A casual membership is $10.00 per night. No voting rights.
---
2015 - March - Friendly game
Our friendly game on March 24, 2015.
---
History of the Club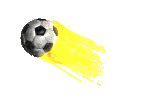 Cosmopolitan Netball Club was founded in 1972 by Gloria Baylis. Some of the original members are still with us, in person and in spirit.



COSMOPOLITAN NETBALL CLUB

The following is an excerpt from a letter by Gloria Baylis on the occasion of our 10th Anniversary, in 1982


One day, whilst looking through the parks and recreation magazine, I saw an ad asking girls and women to join a netball club about to be formed. I called the number listed and was informed that registrations were closed as the club had reached it's quota. At this point, we applied to parks and recreation for playing facilities and we were given the gym at Robert Service Sr. Public School, 945 Danforth Road. Over the years, Parks & Recreation have helped the club by providing us with playing area and advertising in their magazine.

In time, we became a member of Women's Netball Association and participated in their Annual inter-club tournaments. Furthermore, we have had members of our club play in the Ontario Provincial Tournaments and also play for the Ontario Squad.
Gloria Baylis – Founder.


In 1972 the club had 26 members and in the first year they bought, bibs, balls, poles, first aid kit, whistles, trunk and rule books. Which came to a total of $228.55. They joined WNA and the reps were required to take 1 bottle of wine to the meetings, which the club paid for. The executives of the club were Gloria Baylis, Irene Somerville, Vicki Kent, Myra McEwan, Yvette Carrington, and Audrey Riggs.

In 1984, Gloria Baylis was recognized by the City of Scarborough for her hard work and valuable contributions to her sport – Netball and for encouraging young girls and women to become active in Netball.

Over the years we have been in many tournaments, Windsor, Burlington, Bramalea, Ajax and around Toronto. We have trophies to prove it, including bruises. We've run tournaments of our own for our 10th, 15th, 20th, 25th and 32nd anniversaries.

Presidents – past and present

1972-1979
Gloria Baylis
Myra McEwen
Linda Taggart
Barbara Smith
Diane Garioch

1980-1989
Diane Garioch
Ann McKell
Julie Tripp
Margaret Gallacher
Christine Curran
Joan Leyden
Linda Jacobsen

1990-1999
Joan Leyden
Siobban Delamere
Susan Lisy
Margaret Gallacher
Julie Trip

2000-Present
Julie Tripp



Our membership has fluctuated from year to year. At one time we had over 30 members. However, the club still has many loyal long time members.

Members have had births, deaths, marriages and divorces; children and grandchildren. The clubs social events are many and varied – parties, BBQ's, showers, Theatre, dinners, cottage weekends, vacations and pub nights, all with friends who we met at Cosmopolitan Netball Club.