Tournament Dates & Hosts for 2020
January 7, 2020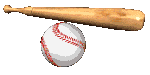 10AA JUNE 26-28 IN MAPLE LAKE
11AA JUNE 19-21 IN HOWARD LAKE
12AA JUNE 26-28 IN ANNANDALE
10A/B JULY 17-19 IN WESTONKA
12A/B JULY 17-19 IN HANOVER
14A/B JULY 17-19 IN HUTCHINSON
---
October 22, 2019
Thanks to those who attended the meeting last evening.  I appreciate all of the great discussion that took place and the willingness to assist and providing the best experience for our players.  Below are the 2020 rules with the updates we spoke about.  Please take some time to look them over and let me know if I've missed something.  Dates for registration and such will be coming sometime in November and will be posted here.
14A/B, 12A/B, 10A/B League Rules 
14A/B, 12A/B, 10A/B League Tournament Rules
---
October 21, 2019
  CLICK HERE FOR THE POWERPOINT PRESENTATION FOR THE MEETING


Or 2020 league planning meeting is coming up!  If you have an item that you would like added to the agenda please email it to me.  We will discuss any suggestion for rules or format changes.  Directors and coaches are all welcome to attend and participate in the discussion.  When items are voted on each community will receive one vote.
Monday, October 21, 2019
7:30pm (following the softball meeting)
Hutchinson Event Center
(intersection of Hwy 15 & South Grade Road)
---
---
October 17, 2019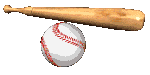 Effective January 1, 2020, bats which are marked with the 1.15 BPF Stamp WILL NOT be allowed at the 13U-15U age levels.  Bats used by 13-15 year olds must have the USA Bat stamp, BBCOR Stamp, or be a wood bat. 
Bats which are marked with the 1.15 BPF, USA or BBCOR Stamp (or wood bats) WILL be allowed for use at the 10U-12U age groups.
---
May 2, 2019

  Thanks to everyone who came to the meeting last night. That was a GREAT turnout!  It certainly makes the season go smoother when everyone is there to receive the information first hand.  Below is the PowerPoint presentation from the meeting.  If you have any questions please let me know.
2019 Coach Meeting Presentation
---
---
League Meeting Update
April 2, 2019
2019 CLASS A/AA TOURNAMENT RULES
-Coach meeting: Wednesday, May 1st at 6:30pm at the Hutchinson Event Center.


-League start dates will be: 
     AA/A May 14, 2019. Approximately 14 game schedule.
     B May 21, 2019.  Approximately 12 game schedule.
-No games will be scheduled the week of July 4th


-The league tournaments will be:
     10AA June 28-30 in Maple Lake
     11AA June 21-23 in Howard Lake
     11A July 19-21 in Howard Lake
     10B July 19-21 in Maple Lake
     12B July 19-21 in Hanover
The MSF State tournaments are:
     10AA July 26-28 in Mankato
     11AA July 26-28 in Sartell
-League fees will be $325 per team and will be all inclusive (12 game balls, rule and score books, website, administrative fees, awards, umpires and gate fee for league tournaments)
-OTHER IMPORTANT DATES:
April 1, 2019:  Team #'s, and field availability due to League (submit at on website)
May 7, 2019: Team pages need to have coach contact information current
July 1, 2019: Fall ball player registration opens
August 9, 2019 Fall ball player registration closes
September 8-October 6, 2019: Fall ball games (Sunday's only)
---
League Tournament Results
July 16, 2018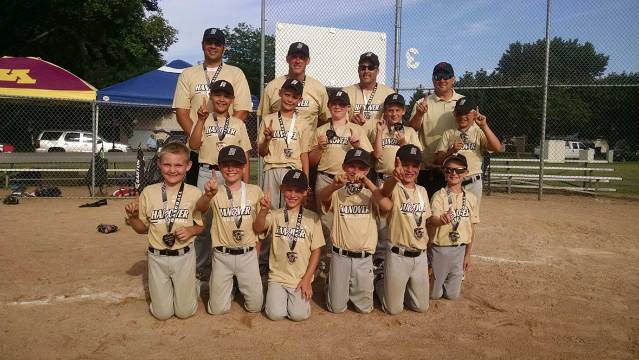 HANOVER GOLD 10B GOLD BRACKET CHAMPION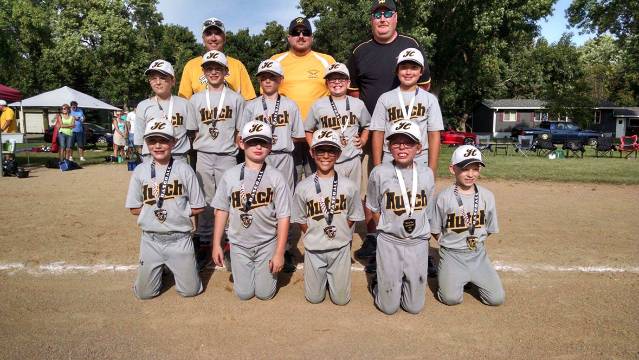 HUTCHINSON GREY 10B SILVER BRACKET CHAMPION

KIMBALL CUBS 12B GOLD BRACKET CHAMPION
ROCKFORD WHITE 12B SILVER BRACKET CHAMPION
---