Finneytown Athletic Association Purpose
The purpose of the FAA is for the charitable purpose of promoting youth athletics including, but not limited to, baseball, basketball, cheerleading, football, soccer and softball for all youth who reside or attend school within the boundaries of the Finneytown Local School District and nearby communities.
---
---

The Finneytown Athletic Association now has a Facebook page to keep the community updated regarding youth sports in your neighborhood. To join, all you need to do is click the Facebook ICON on the left and press "like" once on the page to receive updates on all your youth sports needs.
---
Join Us

Did you know that there is a FAA Meeting on the second Sunday of every month?

Every month the Board and Directors meet to discuss all relevant topics within the FAA. We are looking for more community involvement to strengthen our program and would like to invite everyone to attend.

The meeting is held on the second Sunday of every month in the Teachers Lounge next to the MP on the Finneytown High School.

The meeting is held from 7- till approximately 8:30. If you have any suggestions, questions, concerns or would just like to be involved in the future of our community, please stop by, everyone is welcome.  There is a residence open forum during the meeting which allows a resident member up to 5 minutes for any comments or concerns.



---
FAA SAY Soccer Season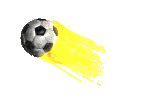 ---