WELCOME TO THE FFL RAMS YEAR 2010
FFL RAMS - PRIDE & DESIRE-
WHO ARE WE? RAMMMMMSSSSSSSSS!!!!!!!!!!
FAMILY-DEDICATION-LEADERSHIP-SUPPORT-ONE VISION & ONE DREAM
THIS IS RAMS??? HOUSE!!!!!!!!
WELCOME TO
FFL RAMS 2010 WEBSITE!
---
---
COACHES CORNER
To My Ram Families, Friends and Followers,
Well, after eighteen wonderful and glorious years of leading this
 FINE ORGANIZATION, as difficult of a decision as it was for me to
 make, I have decided to hang it up and retire (for good this time)…
I would like to express my sincerest appreciation to "all" of you that
 have shared this enriching experience with me over the years and
 most of all for all of the love, support and contributions that many of
 you have made in making this something that I will remember and
 cherish for the rest of my life…
I wish you all the BEST and pray that God will continue to bless all of
 you and your families…
Warmest Regards,
Head Coach Marshall 
---
---

---
GREG'S TOUCHDOWN ZONE

Please read about the game stories
by clicking on
---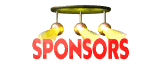 ---
Thank you to all our Sponsors!
Your support has made the
Rams 2010 an outstanding season!
---
---
By Seth Vinson
---
GrandPa and GrandMa Nagel
By Matthew Nagel
---
By Stephen Bronson and Samantha Bronson
---
By Aaron Bell
---
Sandbrink & Sons All State Insurance
By Peyton Smith and Kendle Smith
---
Mr. Steve Kline & Mrs. Kim Kline
By Jacob Kline
---
Lindbirgh and Easther Gatson
By Diamond Donaldson and Derrick Donaldson
---
GrandPa & Grandma Gatson
By Diamond Donaldson and Derrick Donaldson
---
By Tiahna Diamond
---
The Alan Pellacani Fan Club
By Alan Pellacani
---
Thank you ESPN Magazine and AAA for their donations!
---
---
---

Please click on the button
located on the
left side marked
Shutterfly 2010.
---
---
Welcome Player & Cheer, family and friends.. Thank you for stopping by our FFL Rams website. If there are problems viewing the website please click on the mail box and email Mika Baba. Thank you.