"Timber Wolf"
The term "Timber Wolf" is another common name for the "Gray Wolf." Names such as arctic wolf, buffalo wolf, Mackenzie wolf are terms used to describe the gray Wolf in north america.
---
Click on game results to the Left..

To get recap or storie of playoff games
---
Lake County opponents no match for Middletown

By HOWARD SENZELL
FOR THE PRESS DEMOCRAT
Middletown didn't just dominate Lake County high school football this season, the Mustangs overwhelmed their neighbors.
Middletown ended the Lake County portion of its campaign Friday night with a 51-0 victory over Lower Lake. Add those lopsided numbers to the Middletown triumphs over Upper Lake (56-0), Clear Lake (42-0) and Kelseyville (56-0) and it's the Mustangs 205 points, other Lake County schools 0.
"I've got a good team," coach Bill Foltmer said in an understatement. "They have the capabilities to be one of the best teams in the history of Middletown football."
How history will remember the squad will be determined on how the Mustangs perform in the North Coast Section Div. IV playoffs which begin Nov. 19-20. The division will have a new shooter this season as El Molino, one of the better teams in the Sonoma County League, drops down a division. The Lions, playing better opposition, finished the season 6-4.
And don't forget Fort Bragg, like Middletown, now 8-1.
Against Lower Lake, David Pike racked up four more touchdowns and is now the all-time Middletown leader with 25. The Mustangs finish the regular season Friday when Willits (6-3) comes to town.
In limited duty, the 5-foot-10 Pike gained 71 yards on 11 carries against Lower Lake. Those stats pale in comparison to what he laid on Kelseyville Oct. 29. That night, the 190-pound running back rushed 13 times for 189 yards and also scored four touchdowns.
"What makes Pike a special runner is his acceleration," Foltmer said. "He sees an opening and is through it in nothing flat."
After a plethora of injuries and classroom problems, Lower Lake has lost four straight. The Trojans began the season by winning four of five under coach Stan Weiper.
"I feel sorry for what Stan's going through," Middletown's Foltmer said. "He's a good coach and knows what to do with talent. He's won championships and is a class act."
Lower Lake's season will end next Friday at Clear Lake. The Cardinals are 3-6.
---
---
---
High school football week in review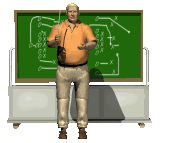 By Brian Sumpter -- Record-Bee sports columnist
Updated: 11/01/2010 10:48:58 PM PDT
Week eight games
Friday
Middletown 56, Kelseyville 0
Willits 34, Lower Lake 18
Saturday
Clear Lake 35, Upper Lake 18
Statistical leaders
Rushing -- Middletown's David Pike ran for 189 yards and three touchdown on only 13 carries in a 56-0 win over Kelseyville. Upper Lake's Jason Harlan carried the ball 20 times for 153 yards and two scores in a 35-18 loss to Clear Lake, while the Cardinals' Jaime Lopez, who split time between running back and quarterback, rushed for 100 yards on 13 carries with one TD. Middletown's Nolan Tkachenko gained 102 yards and scored twice in a mop-up role against Kelseyville.
Passing -- Lower Lake's Devante Scott completed three of nine passes for 88 yards and two touchdowns in the Trojans' 34-18 loss to Willits. Clear Lake's Jaime Lopez attempted only three passes but completed two, the final one a 26-yard touchdown, to seal the Cardinals' win over Upper Lake.
Receiving -- Lower Lake's Alphonzo Daniels had two catches for 64 yards and a TD against Willits.
Highlights
Special teams -- Upper Lake's Bradley Brackett returned a kickoff 42 yards late in the fourth quarter against Clear Lake to set up the Cougars' final touchdown. Middletown placekicker Danny Cardenas made all eight of his extra-point tries.
Defense, defense! -- Luke Parker returned a fumble 35 yards for a touchdown in the first quarter against Kelseyville. Clear Lake's Tyler Beets scored on a 31-yard interception return in the first quarter against Upper Lake.
Defense with a capital D -- Middletown's defense limited Kelseyville to 105 rushing yards and zero points.
Sack attack -- Middletown's Luke Parker recorded two more sacks, bringing his season total to nine. He now shares the county lead with teammate Jereomy Hoefer.
Nearly an all-run affair -- Just eight passes were attempted in the Middletown-Kelseyville game and only one completed -- by Middletown -- for 18 yards.
Streaks -- Middletown has won seven in a row and Clear Lake three straight. Upper Lake has dropped seven in a row.
Fourth-quarter surge -- Upper Lake's Jason Harlan rushed for 130 of his 153 yards and both his touchdowns in the fourth quarter against Clear Lake. He has 914 yards on the season.
Winner, winner, chicken dinner -- Middletown's David Pike has 21 rushing touchdowns in eight games. Jake Davis had 23 in 12 games for the Mustangs last season.
Eight down, two to go -- Upper Lake's junior varsity football team improved to 8-0 with a 30-17 victory over Clear Lake on Saturday. The Cougars travel to Cloverdale on Friday and are home against St. Helena on Nov. 13 in their final two games.
Class A Dude's Division IV Rankings
Monday, Nov. 1
1. El Molino (6-3) -- Huge upset 20-7 win over Windsor.
2. Healdsburg (6-2) -- Big game at El Molino Friday night.
3. St. Patrick-St. Vincent (7-1) -- Beat Piedmont 28-13 without their star RB.
4. Salesian (6-2) -- Won a barnburner over Valley Christian 63-41.
5. Middletown (7-1) -- Crushed Kelseyville 56-0.
6. Berean Christian (6-2) -- Hosts one-loss Harker Saturday afternoon.
7. Fort Bragg (7-1) -- Dominated Cloverdale 33-0.
8. Fortuna (5-4) -- Outmatched by Eureka 36-0.
9. Ferndale (5-2) -- Beat Hoopa 35-7.
10. Kelseyville (6-2) -- Faces St. Vincent at home Friday night.
---
Middletown hex on Fort Bragg continues

By HOWARD SENZELL
FOR THE PRESS DEMOCRAT
The seniors on the Middletown football team have accomplished a feat that Redwood Empire football fans never thought possible.
After defeating Fort Bragg and its legendary coach Jack Moyer on Friday night, the Mustangs' seniors will graduate without ever losing to the Timberwolves.
Actually, the Middletown dominance is even longer than four years. Fort Bragg has lost six straight years to its Lake County rivals. The past three seasons, the T'wolves have lost six games, three of those have been to the Mustangs.
On Friday, Middletown handed Fort Bragg its first defeat of the year, 38-14. Both teams now have 6-1 records.
The morning after the game, coach Bill Foltmer was in an upbeat state of mind.
"Anytime you beat a Jack Moyer team in Fort Bragg you've done well," he said. "Our defense was the key. As a unit they played extremely well and put a lot of pressure on the opposing quarterback."
The stats show just how tough a night T'wolves quarterback Brandon Freitas had. He was sacked six times and lost 28 yards as he tried to scramble with the enemy in pursuit.
When he had time, Freitas was accurate. He completed 15 of 24 passes for 260 yards and two touchdowns.
Jermoney Hoefer and Jake Davis had two sacks apiece while Luke Parker and Nick Delia had one each.
The Middletown defense was relentless, recovering four fumbles and intercepting a pass.
"The offense also played well," Foltmer pointed out. "The line consistently made the blocks to get our running backs in the clear."
David Pike led the ground game, racking up 139 yards on 10 carries. The 5-10 senior had a 45-yard touchdown jaunt in the third quarter to give Middletown a 24-0 lead. He also scored late in the third on a six-yard run. Middletown gained 248 yards on the ground.
With the running game working so well, quarterback Kyle Brown threw only eight times. One of his three completions was to Jake Davis and resulted in an 83-yard TD.
Game Notes
M: Danny Cardenas 22 field goal
M: Andre Fernandez 32 interception return (Cardenas kick)
M: Jake Davis 83 pass from Kyle Brown (Cardenas kick)
M: David Pike 45 run (Cardenas kick)
FB: Alfredo Huerta 29 pass from Brandon Freitas (PAT failed)
M: Pike 6 run (Cardenas kick)
M: Jermony Hoefer 10 run (Cardenas kick)
FB: Cody Wright 11 pass from Freitas (Caleb Cunha run)
Rushing: M-J. Davis 13-70, Pike 10-139, J.W. Davis 3-15, Nolan Thachenko 4-21, J.Hoefer 3-38, D.J. Brookshire 1-1. FB: Freitas 5-minus 28, Cunha 15-10, Grant Pardini 1-2, Huerta 1-6.
Passing: M-Brown 3-8-1-98. FB-Freitas 15-24-2-260.
Receiving: M-J. Davis 1-83, Connor Chick 1-14. FB-Huerta 5-79, Cody Ryden 4-31, Pardini 3-54, Cunha 2-49, Mike Mehtan 2-47.
Records: M 6-1, 1-0 FB 6-1, 1-1
---
Varsity Timberwolves' football team suffers first loss of the season

Advocate Staff
Updated: 10/29/2010 11:29:25 AM PDT
At last, the Wolves came home to Timberwolf Stadium, but lost their first game of the season to the Middletown Mustangs last Friday. Both teams entered undefeated.
The Mustangs are the defending NCL I-North Champions and defeated Fort Bragg last season as well. However, in the playoffs last year, the Mustangs were brought down by Valley Christian, of Dublin. Valley Christian then lost to Justin Siena, who then lost to the Timberwolves in the Division IV Championship game. So, Middletown got the pennant, but the Timberwolves got the ring.
The Timberwolves played tough on Friday, but the Mustangs are quick and once they got out in front, they were gone.
Brandon Freitas was excellent on offense and defense. He completed 17 passes in 25 attempts for 270 yards and threw two touchdown passes and one interception.
Receiving those passes for touchdowns were Alfredo Huerta with five catches for 90 yards and a touchdown, and Cody Ryden who received three passes for 27 yards and a touchdown.
Also receiving for the Timberwolves were Grant Pardini with four receptions for 69 yards, Caleb Cunha with three receptions for 49 yards and Michael Mehtlan with two catches for 44 yards. Cunha also had 14 carries for 12 yards rushing.
Sean Thornton did a good job thwarting defensive attacks on the quarterback.
The final score was Middletown 38, Fort Bragg 14, with Ryden scoring a touchdown in the final minute of the game.
JV game
The JVs had a hard loss, falling to Middletown, 42-6.
Quarterback Brad Norman had 33 yards passing, including a 20-yard touchdown pass to Tyler Ashby. Jared Mehtlan caught a 13-yard pass from Norman.
Rushing, Anthony "Rhino" Jeffries had eight carries for 82 yards, Ashby had 14 carries for 38 yards, Robbie Galvez had three carries for 37 yards and Ty Vaughn had one carry for six yards.
The Timberwolves will be home tomorrow night, Friday, Oct. 29, facing NCL I-South defending champions, the Cloverdale Eagles. The Timberwolves need fans in the stands, so come out and support them. The JV game begins at 5:30 p.m. with the varsity game following at 7 p.m.
---
The best game you probably didn't see

By PHIL BARBER
THE PRESS DEMOCRAT
Small-school football isn't always small-time football. Case in point: Fort Bragg 49, Lower Lake 42 on Friday night.
"Neither one could stop the other," Lower Lake coach Stan Weiper said with a laugh over the phone. "You were thinking, 'Who's gonna lose serve on this thing?' "
Finally, it was the Trojans who lost serve, but not without a fight. Fort Bragg was driving for the score that would have put the game out of reach, but Lower Lake got a huge interception a foot in front of its end zone. The Trojans then managed to get near midfield but, with time running out, threw a halfback pass into traffic and watched it get picked off.
Today, Weiper is left to wonder what might have been. His Trojans turned over the ball on the Timberwolves' 9- and 20-yard lines, and at their own 40 on the opening kickoff. Right before halftime, Fort Bragg stopped Lower Lake on a fourth-and-goal play.
"We had changed some sets this week, and we had the wrong personnel in there," Weiper explained. "Guys were running around, not sure where to be. We had to go, and my quarterback came up six inches short of the end zone."
Lower Lake was down 15 points early at home, but fought back to make this game memorable.
Weiper got exceptional play from his backfield. QB Devante Scott ran for 105 yards, and completed 7 of 11 passes for another 143, plus a touchdown. Running back Roy Percoats rushed for 101 yards and set up a score with a long kickoff return. And another runner, Jack O'Hara, scored three touchdowns.
This game was further proof of the NCL I North's strength and competitiveness this year. Fort Bragg is currently 6-0 overall, Kelseyville and Middletown are both 5-1, and Willits joins Lower Lake at 4-2.
It has been a remarkable turnaround for the Trojans, who suffered through an embarrassing 1-9 season a year ago and were winless in the North. This year, Weiper's team is back where people expect it to be.
"People aren't leaving at halftime, anyway, like they were last year," Weiper said.
There certainly won't be now. Anyone who left at halftime at Lower Lake last night missed 24 minutes of big-time small-school football.
---
Fort Bragg Making Another Run To NCS Football Playoffs

Posted by Press Democrat Staff Writer Michael Coit:
New team – same results – as Fort Bragg's football squad is undefeated in the Timberwolves' bid to defend their North Coast Section championship Division IV title.
Gone are record setters running back Jake Cimolino and quarterback Brent Moyer. But the players taking over those spots are making their mark.
Caleb Cunha has 912 yards rushing through six games. While not on pace for Cimolino's school record 2,206 yards, Cunha makes opponents key on him and that is good news for quarterback Brandon Freitas.
Passing for 1,327 yards and 21 touchdowns so far, Freitas could top Moyer's yardage and scoring pass records – 2,040 and 26 respectively.
The duo again played key roles in Fort Bragg's latest – and closest victory – 49-42 at Lower Lake on Friday. Cunha carried 18 times for 142 yards and a score. Freitas was 13 of 18 for 257 yards with six touchdowns and an interception.
Another standout on offense was receiver Cody Ryden with five receptions – four for scores – and 142 yards. He has 11 touchdown catches this season and leads the team in interceptions, including a pick to stop Lower Lake's last drive.
After winning three straight on the road, Fort Bragg (6-0) has a 12 game winning streak dating to last year.
Next up are the visiting Middletown Mustangs, who are 5-1 and handed Fort Bragg one of the Timberwolves' two losses last season. The contest should be Fort Bragg's toughest in another likely run to the NCS playoffs.
---
Varsity Timberwolves win

Varsity Timberwolves win
Advocate Staff
Updated: 10/01/2010
The Fort Bragg High School Timberwolves hosted the Upper Lake Cougars for this year's Homecoming game.
Alfredo Huerta, chosen Homecoming King, was also king of the Homecoming game scoring three touchdowns on four receptions for 152 yards and intercepting a pass on defense in the varsity game.
First though, was the JV game. The JVs had a very close contest, but ended up losing to the Cougars in the last two minutes of play.
Zack Smith did an excellent job rushing, dodging and breaking tackles. It took a pack of big Cougars to bring down this freshman powerhouse. Smith carried the ball 16 times for 96 yards and a touchdown. Anthony "Rhino" Jeffries carried the ball 11 times for 50 yards and a touchdown. He was also outstanding on defense, making several key tackles.
Quarterback Brad Norman completed a 9-yard touchdown pass to Jeffries and had 23 yards rushing. Smith also completed a 48-yard pass to Jared Mehtlan.
Outstanding defense was also provided by Jacob Richards, Garrett Thornton and Jeff Francis.
Between the games there was a parade featuring floats by each of the four classes. The theme was cities. The senior class was New York. They had King Kong near the Empire State Building, a lighted New Year's Eve ball counting down to 2011 (graduation) and Timmy Timberwolf dressed as the Statue of Liberty. A van painted like a New York City taxi followed the float.
The junior class was San Francisco, with a lighted Golden Gate Bridge carrying cars that read "Go Wolves" and "Class of 2012," surrounded by boats carrying cheering juniors and followed by Alcatraz holding imprisoned Cougars.
The sophomore class was Hollywood. The border of the float was decorated with stars bearing the names of sophomore class members and the float had a green hill with the Hollywood sign.
The freshmen class was a Hawaiian city, however it wasn't clear which one. A wave with fish was breaking on a hut covered in pampas grass and a jeep with a big kahuna and his surfboard followed the float.
The winner of the float competition was the junior class.
After the parade the varsity team took the field and trounced the Cougars, 48-12.
Quarterback Brandon Freitas completed nine of 16 passes for 225 yards and four touchdowns. Receiving were Huerta and Cody Ryden with three receptions for 42 yards and a touchdown. Nick Ryken caught one for 20 yards and Michael Mehtlan caught one for 11 yards.
Rushing, Caleb Cunha had 16 carries for 108 yards and two touchdowns. Kaiden Titus had six carries for 33 yards. Ryken carried one 30 yards and Grant Pardini took one for 33 yards.
In addition to Huerta, Cunha and Josh Nelsen had outstanding defensive games.
At half-time of the varsity game, four senior ladies vied for the title of Homecoming Queen: Kacie Johnson, the cheerleaders' most experienced flyer, softball teammates Haley Davenport and Maritza Yanez, and the winner, 2010 Homecoming Queen Faith Escher.
All week the classes had dress-up days and lunchtime activities ending with a big rally at the end of school Friday, which included a contest for best entrance and best Airband. Except for the float and one other category won by the freshman, the seniors cleaned-up in the competitions and earned the 2010 Homecoming Spirit Award.
The Timberwolves will be on the road for the next three weeks, heading to Petaluma to face St. Vincent next Friday, then St. Helena and Lower Lake. The next home game will be against Middletown on Friday, Oct. 22.
---
Timberwolves win at Kezar Stadium

Advocate Staff
Updated: 09/21/2010 01:44:10 PM PDT
The Fort Bragg High School Timberwolves' football team traveled to San Francisco Sept. 10 to begin football season in Kezar Stadium, former home of the San Francisco 49ers.
In the first game the JV Wolves defeated the Mission High School Bears by a score of 7-6.
The offense tallied up 261 yards on offense. Bradley Norman completed 29 yards passing with two receptions by Jared Mehtlan.
Anthony Jeffries led the Timberwolves in rushing with 108 yards and one touchdown on 12 carries. Zack Smith added 86 yards on 11 carries and Norman carried the ball himself four times for 38 yards giving the JV squad a grand total of 232 yards.
The varsity team was also victorious, defeating the Bears, 28-6.
The varsity team completed 525 yards on offense. Quarterback Brandon Freitas completed 11 of 21 passes for 257 yards and two touchdowns.
Receiving the ball were Nick Ryken with four receptions for 123 yards and one touchdown, Cody Ryden with three receptions for 85 yards and one touchdown, Caleb Cunha with three receptions for 39 yards and Alfredo Huerta caught the ball once for 10 yards.
The rushing game was led by Cunha who had 228 yards on 21 carries with two touchdowns. Ryken also had three carries for 30 yards.
The Timberwolves will be at home tomorrow, Friday, Sept. 17 against Clear Lake. The JV game begins at 5:30 p.m. with the varsity following.
---
---
---