Many thanks to our 2016 team sponsors . . . Green Tree Borough....
Pittsburgh Mailing...Ugly Dog Saloon...Becker & Becker, Attorneys ...Three Rivers Cardiac
TSS Photography....Italian Bread Place and Deli....Precision Electrical
J&J Sports...Dick's Sporting Goods...Antney's Ice Cream...Pediatric Alliance
Welcome and Thank You!
Dear Green Tree Athletic Association Members,
On October 2, 2016, Green Tree Athletic Association held the Annual Meeting of its members and elected the following new Officers.  Please welcome the following:
Ed Scott | President

Joe Knouff | First Vice President (Equipment)

Shannon Stahl | Second Vice President (Fields)

Carmen Bochicchio | Treasurer (re-elected)

Jennifer Altenbaugh | Secretary

Ron Fingers | Jr. Baseball Commissioner

Greg Schuetz | Sr. Baseball Commissioner 

Nikki Busch | Soccer Commissioner
One Board Positions still remain vacant (see below) and need filled ASAP.   If you are interested in volunteering or have any questions, please email edscottgaa@gmail.com
Fast/Slow Pitch Softball Commissioner
We also would like to give a special THANK YOU to the most recent board members, Bill Simmons, Jim Feeney, Rusty Phillippi, Hal Minford, Janine Palmer, Joann Serakowski and Shannon Stahl for all their time and many years they volunteered to GAA.
We all are looking forward to an amazing 2017 Athletic Season!  Please check back often for new updates and announcements.
Very truly yours,
Ed Scott
---
Green Tree Baseball / Softball Registration
---
GAA Sponsors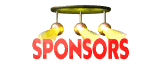 The Green Tree Athletic Association would like to thank all of our 2016 league and team sponsors. A complete list can be found here.
---
The Green Tree Athletic Association has been a part of the Green Tree community for almost 50 years. We have a long standing reputation with the surrounding communities as a premier community sports organization with a state of the art complex. Through the generous donations of residents and businesses and the cooperation of the Borough of Green Tree we are able to provide a fun filled season for over 200 Green Tree boys and girls ages 5 through 18 who play baseball and softball (including Fast Pitch) at the borough fields including Hemlock I & II, Aiken I & II and Wilson Field.



| | | | |
| --- | --- | --- | --- |
| Boys |   | Girls |   |
| Rookies | Age 5 & 6 | Rookies | Age 5 & 6 |
| Instructional | Ages 7 & 8 | Instructional | Ages 7 & 8 |
| Minors | Ages 9 & 10 | Intermediate / 10U Fast Pitch | Ages 9 & 10 |
| Little League | Ages 11 & 12 | Minors / 12U Fast Pitch | Ages 11 & 12 |
| Pony | Age 13 & 14 | SWIG / 15U Fast Pitch | Ages 13, 14 & 15 |
| Colt | Age 15 & 16 | Sr. SWIG | Ages 16, 17 & 18 |