*** Welcome to Hatboro Little League ***
Hatboro Little League's Website has moved!
Come Check out the new site at:
All updated information, a new look, and for your convenience, mobile apps to help you remember dates during the season and stay in contact with your team!
Come See Hatboro Little League, new and improved!
---
It's Time - 2017 Registration is Here!
Finally, the best part of the winter is upon us! Registration time is almost here!
Dates for in-person registration are as follows:
Saturday, January 21, 2017 from 10 am to 2 pm
Wednesday, January 25, 2017 from 7 am to  9 pm
Saturday, January 28, 2017 from 10 am to 2 pm
There will be a late fee of $20 if you register after these dates. NO raffle tickets will be given if you do not register at one of these dates.
Fill out and print the forms below and bring them to registration. Don't have a printer, don't worry, we will have plenty of forms at the clubhouse!
Be sure to check out the Registration Flyer as well, for information on what to bring and updated 2017 costs.
See you soon!
Returning Volunteer Application Form
New Volunteer Application Form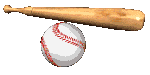 ---
Volunteer, Anyone?
Have you decided to help your child's coaching staff when someone can't make it?
Want to try your hand at umpiring (and take advantage of that new incentive program)?
There's always opportunities to Volunteer with Hatboro Little League?
But first...
If you are planning on volunteering to work with children in any way during the 2016 Little League Season (or school or other leagues), you are now required to complete the Keep Kids Safe, PA mandatory clearances.
Along with the Hatboro Little League Volunteer Application (new or returning), in order to work or volunteer with children, individuals are required to obtain clearances which included the following:
PA Child Abuse History Clearance ( you must create a login in and use the portal to fill out the necessary forms
PA State Police Criminal Record Check (use the link for "volunteers")
F.B.I. Criminal Background Check or Volunteer Disclosure Statement if you have been a PA resident for a continuous ten (10) years.
For more information on Keep Kids Safe, PA, go to: http://keepkidssafe.pa.gov/index.htm
For more information on the PA Laws that went into effect, go to: https://www.portal.state.pa.us/portal/server.pt/document/1493362/background_checks_for_volunteers_final_pdf
---
Hatboro Little League's Annual Beef and Beer
Join us Saturday, April 29, 2017 from 7 to 11 pm for parents' favorite fundraiser - The Beef and Beer. 
This is a great night for parents to hang out with other parents, and get to know one another outside the League Complex. Enjoy Coors Light, Miller Lite, Budweiser and Yuengling on tap (cash bar for liquor also available); Roast beef and sides; and a scrumptious dessert table. There will also be raffles and a 50/50 available for those that are feeling lucky (all money goes back to the League). A DJ will be playing your favorite tunes, so don't forget those dancing shoes!
Details (check out the flyer for more information):
Saturday, April 29, 2017
7:00 - 11:00 pm
VFW Willow Grove
305 Moreland Rd.
Willow Grove, PA19090
Tickets--
$30 in advance
$35 at the door
Tickets can be purchased online only from www.hatborolittleleague.org from January 16, 2017 until April 28, 2017.
Fundraising is the key to keeping costs down. Hope to see you there!
---
Looking for that new Baseball or Softball Bat. 
Be sure that it is approved by Little League, (click the image above)
New information for 2018:
Starting January 1, 2018, the new USA Baseball Standard will be implemented across all Little League baseball divisions and Little League approved bats will no longer be acceptable for use in any Little League Game or Activity.
Please check out the

2018 Bat Standard Flyer

or click the picture above to go to the Little League website for more information on the new bat requirements.
Any questions about a bat please contact our Umpire In Chief, David Urbany at

djamore@comcast.net
---
---
HATBORO LITTLE LEAGUE is comprised totally of volunteers; representative of parents, league officials, umpires, managers, and coaches, and is governed by the operating procedures and sanctions of Little League Baseball, headquarters in Williamsport, Pennsylvania.

Hatboro recognizes that children of Little League age are in their formative and impressionable years, and through good leadership and training, teaches the children the values of teamwork, leadership, fair play, loyalty, and discipline. Little League play is geared to provide an outlet of healthy activity in an atmosphere of wholesome community participation, and is designed to enrich the lives of the children and to help them in becoming responsible and successful adults.