Don't forget to sign our guestbook!
Please support our sponsors.
The official site of the Island Park Soccer Association


"We won't kick the volunteer out of you!"
---
IPSA Food Fight
IPSA Travel Director, Dieter Kasem was the hit of the Just Say Long Island Soccer Convention.  The IPSA tables were a little light, so Dieter was able to eat several salads and make several trips to the buffet line.  Things got a little crazy, when he ran into former IPSA Director, Marty Dumbrowski.  Nobody is sure exactly what happened, or who threw the first dinner roll, but an all out food fight broke out. As could be expected, the rest of the IPSA crew joined in and all hell broke loose. League President Dara Douchebag wound up face first in the sundae bar.  When order was finally restored, Dara could be heard screaming that IPSA would have to find another league to play in. Just another night of chaos.  We were able to obtain a little bit of video.  Click on the link.
---
Bikers' Fund Raiser             
IPSA's BU13 Bikers' coach Mark Moore has requested permission to fund raise for his team by holding a casino night. "We didn't make as much as we wanted with the Super Bowl boxes and the World Series is still six months away," said Moore. "Selling candy has been done to death. So have garage sales, comedy nights, car washes, and restaurant nights. Nobody wants to do these things any more so we had to think outside the box. We needed to come up with an idea that would not only have widespread appeal, but also one where people wouldn't mind parting with their money. My first thought was to partner up with the women's team and sell lap dances, splitting the proceeds 50-50, but the Bikers' moms wouldn't let us. That was disappointing…we could've made a lot of money.
"Then we thought since people love casinos, let's save them a trip and let them give us their money instead of a bunch of Indians. I reached out to (former director) Franco Van Dyke who has slot machines and gaming tables. He'll agree to let us borrow them for 'a piece of the action'. No additional cost to the team. Franco said using his equipment virtually guarantees us a profit as they have recently been 'adjusted'. "
Moore added, "We don't have the venue or date set yet. Unfortunately we can't use the IPSA clubhouse because apparently some people are afraid the cops may find out and raid the place. But once it's all nailed down, I'll send out a club-wide email and it will be, 'C'mon.......seven! Momma needs a new pair of boots!'"
---
 Travel Tryout Dates Announced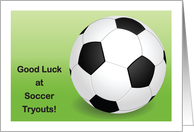 T
ravel Directors Dieter Kasem and Schotzie Bootit have announced that tryouts for IPSA 
Travel teams, scheduled to compete in the Fall of 2015 will take place on Thursday, May 21, 2014 at beautiful Flounders Field. Head Coach Bluto and his allstar staff will be evaluating players all day. The schedule is as follows:
U8's  9AM - 10:30AM
U9's  11AM - 12:30 PM
U10's 1PM - 2:30 PM
U11's 3PM - 4:30 PM
U12's 5PM - 6:30 PM
U13's 7PM - 8:30 PM
u14's 9PM - 10:30 PM
U15 and up 11PM - 12 Midnight
Registration is not necessary.  Just show up at the right time with a soccer ball, shin guards and cleats.  Parents are not allowed on Flounders Field.
IPSA is aware that this is the first time in our club's history that all of the tryouts occur on the same day. There is a two fold method to this madness as described by Kasem.  The first thought for having the tryouts so early and all together was to beat out the club to the North that is always poaching our players and our hot moms. Bootit then jumped in with the real reason.  Memorial Day weekend starts on Friday, May 22 and both he and Kasem plan on spending just about every non-working moment at their Beach Club in Atlantic Beach.
---
O'Mara and Moore Kiss and Make Up
The rift between IPSA director Kerrin Moore (right) and IPSA president Miles O'Mara has been put to rest. Only a few short weeks after the two mauled each other at the monthly board meeting, cooler heads prevailed and the two were convinced to work out their issues at the double super secret executive session. After hours of raised voices and name calling, a truce was ultimately declared. 
"Kerrin was pissed because she believed the lies that Big Barry was posting on that web site of his. He said I was blaming her for not sending teams to BJ Okeechobee's winter league, when the fact is I did nothing of the kind," said O'Mara. "We discussed it thoroughly and calmly and I was eventually able to convince her that I was totally innocent and that this is just another case of how that scumwad Big Barry operates."
Moore said, "When Miles told me he wanted to bury that hatchet, I asked what part of his fat head I could bury it in. And I wasn't really kidding. I eventually agreed to accept his claims of innocence because I was tired and wanted to go home. But I still don't fully believe Miles and will keep my eyes on him."
---
IPSA/Big Barry Breakup

IPSA president Miles O'Mara (left) has announced that IPSA is pulling the plug on its partnership with Big Barry and his website bottomofthebarrel.com. In the announcement O'Mara said, "We have come to realize that Big Barry's goals and objections are diametrically opposed to our own.  Where we promote training, player development, and fair play, we now see that Big Barry creates or attempts to create controversy where none exists; all for the sake of making money and to perpetuate the myth that he is THE major player within the Long Island youth soccer community. Time and time again he has attempted to pit club against club, team against team, player against player through his rumormongering, innuendo, threats, and outright lies in his posts on his web site. He'll post something attacking his enemy du jour under his own name, then reply to it under a different name, then answer that as an "anonymous" poster, then answer using his own name, then his "anonymous buddy will chime in again. He has more freaking personalities than Sybil! If anyone were to debate the truthfulness or accuracy of one of his rants, he just calls them names or deletes their posts."
O'Mara went on to say. "He thinks he's a soccer god and has some kind of power over the clubs on Long Island when the sad fact is, he's irrelevant. There are only a handful of shut-ins (plus his BFFs B.J. Okeechobee and Harry Gross) who actually read his fiction.
"We thought we were partners and we were paying him to help market our tournaments. The next thing we know, the psychopath is trying to create animosity among our directors by spreading lies. So we felt it was better to disassociate ourselves with this moron and move on."
---
Klaxons Fly The Coop
IPSA's highly successful Soccer Training & Development (STD) program took a major blow when a number of participants in its U6 age group left for apparent greener pastures. This group of families, who formed their own renegade team, Long Island Klaxons, last year severed all ties with IPSA in a mass resignation, allegedly because the club on longer served their needs.
Klaxons' mouthpiece and disgruntled former IPSA board member Carla Rabinowitz-Ortega (no relation to law firm and IPSA sponsor Rabinowitz, Rabinowitz and Rabinowitz) said that the Klaxon parents were tired of being told what they can and can't do by the IPSA board and felt that they were above any rules or guideline set forth by the club. "These girls have been playing together since they were 2 years old," said CRO. "We know who's good and who stinks and we don't want any of those shitty kids undermining all we've built with this group. That's why we snuck around behind the club's back and formed our own team and put them into the It's Just Stupid Soccer league (IJSS) last fall. But now, Gerry Gross, president of IJSS, told us we couldn't go into the league this spring because IPSA is also joining the league and he has to give IPSA priority. I don't understand how he could do that to us. We won every game in the lowest division of IJSS last season, scoring 115 goals and giving up only 1. And after every goal we score our parents stand up and chant "Ah-OOOH-ga! Ah-OOOH-ga! We're gonna beat ah-YOU-ga! You know, making it sound like one of those klaxon horns. Get it? We were so funny. The other teams all loved playing us.
"But now the club is going to break up the team and force us to play with crappy players? I don't think so. Especially since we're expecting a number of D1 college scouts to come down and watch the Klaxons play. We will not allow the IPSA board to screw up the scholarships that will come rolling in."
 CRO went on to say, "I contacted Gerry Gross and he told us everything we needed to do to circumvent his commitment to IPSA and allow the Klaxons to play in the league. I personally had no problem pulling my child out of IPSA since I've done it before with my other child when that scumbag Mark Moore screwed me by not adding me as his assistant coach; despite my many years of experience standing around soccer fields soaking up soccer knowledge and always pointing how he didn't play my child enough or in the right position. Plus, through my excellent coaching, the Klaxons has a perfect record in the fall. You tell me who the better coach is.
"So, we had a Klaxons parent meeting the other night and while it got a little heated at times (picture left), in the end everyone agreed to resign from IPSA to keep this team intact. We're going to start by playing in the league as an independent team but will probably join the SESA (Stealing Everybody's Savings Accounts) program eventually."
IPSA president Mark Moore said, "While we disagree with the actions taken by the Klaxons families, we wish all the Klaxon players and parents much success in their new endeavor."
---
E'dreem out...Van Dyke In
At a special membership meeting to fill the vacant director's seat formerly held by Moe E'dreem, who resigned unexpectedly several months ago, the Board's candidate Franco Van Dyke (pictured left) was elected to IPSA's Board of Directors. "We delayed filling this vacancy because we wanted to make sure the Board recommended the best possible candidate," President Yves Paddox said. "And after sifting through dozens of potential candidates, it was obvious that Van Dyke was head and shoulders above anyone else." Van Dyke was elected by acclamation as apparently no other person eligible was willing to run against the "well connected" member.

Paddox went on to say, "Franco is a great addition to the Board. He's a hard worker and has experience in both the youth and senior programs. Even though he wasn't on the Board, he took ownership of getting the senior team members pay their registration fees; something that was never done when Goldman was in charge. For years and years, the Board was told that if we charged the seniors to play, they would go elsewhere and we'd have no program. But once Franco got involved, the money came flying in."

When asked how he was able to get the senior players to pay up when they had never done so before, Van Dyke shrugged and simply said, "They just needed a little persuadin'; that's all."

Paddox went on to say that Van Dyke wants to be more involved in the Club's operations. "He's already talking about saving us money on supplies, uniforms and just about anything else. I don't know how, but we're going to take him up on his offer." By way of explanation, Van Dyke said offhandedly, "I can get stuff wholesale…I know guys who know guys. I'll make them an offer they can't refuse."

Van Dyke said he was first approached by Paddox shortly after E'dreem resigned. "He wanted me to run for the Board," explained Van Dyke. "At first I wasn't sure and I turned him down. But he wouldn't give up. He kept comin' at me and comin' at me and he eventually wore me down. So finally I said yes. But I also told him that some day, and that day may never come, I will call upon him to do a service for me."



---
IPSA to Christen "Flounders Field"
 IPSA is FINALLY proud to announce the christening of it's newest Soccer Field at the park next to the boat ramp in Island Park. The field was expected to be christened some three years earlier as the "Field of Fools" until some debate was raised over whether it's naming was inflammatory to those involved with it's development. Long time Club Member and former First Vice President and Intramural Director Marty D. noted "Who builds a field down by the water wit out da right drainage….oh yeah, I was involved in dat".

While IPSA took a brief hiatus from moving forward with the project, Betsy Delmonico took the opportunity to demand that those responsible for IPSA being where it is today be honored by having the field named after the IPSA Founders and having the field named "Founders Field". As always, nothing is simple in IPSA and controversy again reared its ugly head. Betsy demanded that the name of her cousin be added to the list of Founder's to be honored on the Plaque. "My cousin, he set foot on a Soccer field once or maybe twice in 1965 and should not be excluded from this thing". Treo Bonacure offered to scour all of Long Island to secure a Boulder fitting of such an honor that would house a plaque with the Founder's names affixed to it. The debate raged on for some time and somewhere along the way, lines of communication were crossed. A request was made to Dieter Kasem to create a plaque honoring "Flounders Field". The metal for the plaque was donated by long time Coach and formal Travel Director Stu Howser. Stu noted "I am donating only the finest 14k gold taken from the mouths of former OUSC players that did not pay their bills to me on time". After the plaque was cast, Dieter noted "Sure the name of the field requested seemed a little bizarre but so does everything else IPSA does so I did not think twice about it". A mockup of the plaque affixed to the Boulder was shared with the IPSA Executive Board at it's recent secret meeting (see photo attached) and a motion was made to accept the plaque as presented. Treasurer Leon Epps commented "Since IPSA is in the hole for almost $30k after investing in the failing Island Park Ale House and pumping all that money into the Slick Strikers soccer training group, there is no way we can afford to spend money on fixing something like this". The Vote was all in favor with the exception of Boobie Street who abstained, once again.

Club President Yves Paddox closed the meeting by reminding everyone that "despite the fact that a mistake may have been made, I don't think there is anyone that would not agree that Flounder is deserving of such an honor. I mean, the man is an icon in American culture".

A date to christen the field has finally been confirmed for June 4th.


---
Boulder Acquired
Club members Treo Bonacure and Dieter Kasem have reported to club President Yves Paddox that the long and exhaustive search for the IPSA boulder has finally ended with a trip to the Town of Hempstead Beach at Point Lookout. This boulder will eventually be moved by the Town to the IPSA Travel Field which is soon to be dedicated as "Flounder's Field" in honor of long time club member, coach and director, Kent "Flounder" Dorfman.

Treo reportedly was heard to say that "the round shape of the boulder reminded Dieter and I of both Kent's face and his belly." Dieter marked the boulder with an IPSA bumper sticker, so that the Town Employees would know which boulder to move to Island Park.

The dedication of Flounder's Field is scheduled for Sunday, July 3rd as part of the club's annual Independence Day Celebration. Many local politicians, and long time club members will be in attendance. Rumor has it that Edson himself is flying in for the ceremony. Check back for updates on the dedication of Flounder's Field.
---
Munster Volunteer of the Year
IPSA president Yves Paddox announced that Herman Munster has been named the club's Volunteer of the Year at the monthly Board of Directors meeting. "I am extremely pleased to bestow the coveted VOTY award on Herman," said Paddox. "He has been actively involved in a multitude of club activities for many, many years. His selfless attitude and enthusiastic participation in any role he's been asked to take on are what make him the obvious choice. Herman puts the "VOL" in volunteer and recognition of his many contributions is long overdue.
"Unfortunately, now I have to go to the league dinner and eat that dog crap they try to pass off as food," chuckled Paddox. "I think I'll swing through White Castle on my way over."
Commenting on being named the Volunteer of the Year, Munster said, "First of all, I'd like to thank the academy and my lord and savior Jesus Christ….just kidding. Seriously, I am deeply honored to win such a prestigious award. I am proud to join the ranks of past winners like Edson and Marty D. The VOTY is to volunteerism as the JD Power and Malcolm Baldridge awards are to corporate America. Now that I've won it though, I think I'll be scaling back my involvement. Since there's no way to be recognized for my contributions to youth soccer and the children if Island Park and surrounding areas anymore, what's the point? Plus, I have no children in the program, so there's no need to suck up to Paddox to curry his favor for anything."
When asked to comment on the rumors that a run for the Board might be in his future, Munster simply replied, "Ha-ha."
---
IPSA Annual Human Fund Drive
IPSA Philantropist, George Costanza continues his annual fundraising efforts for IPSA's charity of choice, The Human Fund which kicks off today, December 23, the first day of Festivus. The Human Fund helps poor, underpriviledged people throughout the Island Park area. Checks should be made payable to George Costanza HF and given to George who will see that the money gets to worthwile (wink wink) candidates.
IPSA will be celebrating Festivus as always with the Festivus Pole Ceremony in front of the clubhouse at noon today. Later on and for the enitre week or so, there will be the daily Airing of Grievances at the Board of IPSA, who will sit in session every night at a different IP bar. Good luck finding them. Finally, the holiday ends with the Feats of Strength. The Holiday will end, when an IPSA member pins Seargant at Arms Treo Bonacore to the ground. If nobody can accomplish this task (it has never actually been accomplished), then Festivus ends on December 31.
The Board of Directors of IPSA wishes you all a Happy Festivus.
---
Conduct Department Investigation
Club Director and Conduct Department Chair Angus MacDonald has been busy investigating the incidents leading up to the arrest of past interim-president Marty Dumbrowski. "We are examing the various security camera videos made available to us by the Island Park community. This will be a long and tedious process as several hours passed from the time that Marty left the party until we received a call from Chico's Bail Bonds." The club has been fortunate enough to obtain several of the photographs that the committee is reviewing and they can be reviewed in the photo album section of the website. Check back for further updates on this ongoing investigation.
---
Holiday Party Recap
Member at Large (and party animal) MVP said that this year's Holiday party was even better than last year's despite a slow start to the festivities. The evening started with IPSA president Yves Paddox giving a 55 minute welcoming speech which would have lasted longer if he had not been drowned out by the rumbling stomachs of the assemblage. Interim Treasurer Leon Epps was heard to say, "Shut up already. I'm freakin' starving here."
"I didn't think it was possible to top what Otter put together last year, but this year's party was epic," said an obviously hungover MVP. "The booze was great, the food was great, the booze was great, the women looked great, the music was great. And did I mention the booze was great? I'm still suffering from the after affects. I couldn't believe how many people were there. The party overflowed into the parking lot. I want to thank Coach Bluto for helping me put everything together."
"Chico's was prepared for the worst, but they got very little business," MVP went on to say. "Most of the partygoers listened to my advice and took a cab or mass transit home. Unfortunately there were a few who didn't listen and they paid the price. The club takes no responsibility for Marty D.'s behavior and subsequent arrest."
---
What's Up Norm?
IPSA Treasurer, Norm Peterson abruptly resigned his position just prior to the annual meeting of the Audit and Finance committee. Stunned members of the committee reported that Norm showed up at the clubhouse, obviously intoxicated and dropped off five large boxes of assorted papers in no semblance of any order. Norm announced that he was urgently needed back in Boston and would be unable to both continue as Treasurer or to answer any questions about the books, records and financial condition of IPSA. The committee attempted to reach Norm after he stumbled out of the clubhouse, but it seems that his cell phone number is no longer working.
The Board assembled in emergency session at Norm's favorite haunt, the Coyote Grill to assess its' options. Club Watchdog, Leon Epps was appointed Interim Treasurer and tasked with attempting to sort out the mess that Norm left behind. If anybody knows where the club checkbook is, please contact Leon.
---
Confusion Dazed, Confused & Screwed
Club President and Head Coach of the BU12 IPSA Confusion, Yves Paddox has fired off a letter of complaint to the LIJSL protesting their second place finish in the second division. "Our young men, who proudly wear the red, white & blue were screwed out of a rightful first place trophy by a referee who has no understanding of Law 18" says Paddox. Upon further inquiry, it seems that a referee whose family knows and despises Coach Paddox called for a penalty kick against the Confusion in the very last minute of a tie game. According to Yves, there was barely contact between his defender and the attacking forward, no blood was drawn. Yet the PK cost the Confusion a valuable point, which cost them a tie for first place and a move up in division for the spring. The player who was fouled had no comment on the play when interviewed in the Emergency Room of South Nassau Communities Hospital, where he was have a leg cast applied to immobilize his broken right leg.
---
Tournament SNAFU
Tournament Director Stu Howser has advised the Board that he has made a serious error regarding this year's indoor tournament. "When (club president Yves) Paddox told me we were moving the tournament to a new place this year, I thought he said it was going to be at Camp DeBaun. I went over to check out the facility the other day and it's gone! They're putting up another freakin' supermarket where it used to be."
Tournament Co-Director/Registrar Niles Blount said, "This is why we got to get these old guys out of here. They all coming down with Alzheimer's or something." But Blount didn't feel that Howser's blunder was that big a deal saying, "No outside teams have applied yet anyway. We have plenty of time to reprint all the brochures and send them out again. So it costs us a little money. We just give out a few less scholarships this year."
---
Holiday Party Set

Member at large MVP announced that IPSA will be holding its annual holiday party at the Bridgeview Yacht Club this year. MVP, who has replaced Membership chair Eric Stratton as the party coordinator said, "As I expected, Paddy McGees laughed at me when I asked if we could hold our party there again this year. Their reaction wasn't totally unexpected, but I was hoping that they had forgotten what happened last year. But Bridgeview stepped up and agreed to be the venue. Being a club sponsor I was a little put off by the security deposit they demanded, but hey, it's only the children's money.

"The same rules as last year apply…everyone is invited, regardless of religious persuasion. No reservations required. Just show up when you can and stay as long as you want. I just ask that certain people show a little bit more restraint when it comes to their intake of the free booze this year. I don't have to name names. You know who you are. And I'm one of you.

"The date is Friday, December 10th, so mark your calendars now."
---
More Winds of Change at IPSA?
A special meeting of members was held on Friday to fill two newly created director seats. In what can only be viewed as a shift in power on the IPSA Board, relative newcomers Schotzie Bootit (pictured left) and Carla Ortega were elected to the Board, barely edging long time club members Ronald Eisen and Herman Munster. The vote went strictly along party lines with the 'Know Nothing/What's In It For Me' bloc picking up both seats. Prior to the election, each candidate was given the opportunity to address the membership. Eisen and Munster spoke of their lengthy and varied service to the club while Bootit and Ortega indicated that they coached a little and helped out some in Intramurals.
Sitting Directors Dieter Kasem and Claude Raines both lauded the election results saying that their fellow 'Know Nothing/What's In It For Me' compatriots are virtually guaranteed to be named head coaches and their children placed on the 'A' teams when they reach travel age. Kasem went on to say, "What difference does it make that we couldn't run a U-10 training session if our lives depended on it. That's what trainers are for. This doesn't mean we aren't good coaches."
"That was a great technical plan we had; telling our people how to vote," said Raines. "Just wait 'til May. That's when we take control of the club. We'll appoint our own people to the Coaches Selection committee to make sure we can coach our own kids all the time. And I won't be expected to show up early to help set up the fields at next year's tournament. Or stay late to break down either. I'm more of an idea guy. We'll leave all that physical stuff to those old timers. They can run those programs that don't affect our kids, too."
Club President Yves Paddox was disappointed but philosophical about the results saying, "I'm disappointed that a number of Eisen's and Munster's supporters showed up too late to vote or didn't show at all. Niles (the 'Know Nothing/What's In It For Me' bloc leader) was really well organized. He really put the pressure on his people to get there on time and vote the party line. I guess knowing nothing is more important than experience. I hope these newcomers are ready to work because I'm going to assign them jobs."
---
Goldman Retires
IPSA bid a fond farewell to one its founding fathers last weekend. Joel Goldman has decided to pack up his boots and retire to New England, reportedly to spend more time with his family. But talk is circulating that the move may be because he just simply got fed up with the growth of girls soccer on Long Island.
A gala testimonial affair, emceed by Yves "Shecky" Paddox, was held at Lambrau's and brought many of Joel's colleagues and former players together to honor his many accomplishments, contributions, and service to soccer on Long Island. Also attending the dinner were representatives of the many leagues and soccer associations that Joel has been involved with during his long and storied soccer career. A rather svelte looking State Trustee (and IPSA Director) Marty Dumbrowsky, nattily attired in his latest State warm up suit, was on hand and presented Joel with a certificate of appreciation from the State Association
As the evening wore on and the guests repeatedly took advantage of the open bar, the air of sentimentality grew. Joel himself was moved to tears and announced that all in attendance would be receiving a calendar this year. IPSA Membership chairman Eric Stratton commented on the evening, saying, "This was a wonderful night and Joel deserved the many accolades bestowed upon him. But this was no Holiday party."
The entire Board of Directors wishes Joel well as he embarks on the next leg of his journey to the grave.
---
Blunt Statement To Board
"It is painfully clear that the leadership of our club has lost its way", began IPSA Director Niles Blunt's (right) statement at a recent special meeting called for by Blunt and fellow director Dieter Kasem.
"Our club has lost sight of its priorities. Yves (Paddox), in particular, has demonstrated time and again, that he is simply out of touch with what 5 and 6 year old soccer players demand from us", Blunt continued. "Our kids insist upon and require a more competitive environment. How else can we expect them to win a (state) cup by U9?"
When asked specifically to elaborate on his thoughts, Blunt cited a new program he wants the club to implement immediately.
"
Bottoms Up
addresses the competitive demands of our youngest groups. Starting with our U5's, they will be receiving priority facility allocations and choice reserved times for training. We will be bringing a new training group from Spain and of course the program will be 100% club-supported and underwritten", Blunt stated. "After all, if a player isn't a player by U9, we all know he (or she) will never be".
---
E'dreem, Bonacure New Travel Directors
IPSA President Yves Paddox continued the restructuring of his new cabinet by announcing the appointment of Moe E'dreem (pictured left) and Treo Bonacure to the positions of travel directors.
"I can't think of two more qualified indidviduals to assume these key roles in our orgnanization", stated Paddox. "Moe (E'dreem)has recently served dutifully under the tutelage of Boobie and myself and is more than ready to take the next step."
As for the appointment of Bonacure, Paddox added,"A picture is worth a thousand words. Just look at the guy. What coach is going to give either of the directors a hard time now".
---
Street Changes Coming
New IPSA President Yves Paddox announced several administrative changes in his cabinet at this week's board meeting. It was announced that one of IPSA's longtime Board members, Boobie Street, would be stepping away from his duties as Travel Director and will join the TED Team, focusing on the development of our players, coaches and new acronyms that have not yet been used by the Head of TED. Street will be responsible for a new portion of the TED Program called Teaching Individuals Technical Soccer, aka the TITS Program. Paddox stated " Boobie is only guy I can think of that can get his hands around TITS and make something positive happen. Our attention will be focused on TITS going forward and I ask all Directors to support TITS as much as possible"
---
IPSA World Cup Pool
Recently elected director, Claude Rains will be responsible for the IPSA World Cup Pool. This pool, is similar to an NCAA basketball pool, where you must pick the winners in all of the brackets. Claude, who has experience from his days in Casblanca, has opened this pool to all members of the community. IPSA will take it's vig of 15% and the rest of the monies will be paid out to the winners. Several long time board members were heard muttering "About time this guy did some work for the club that didn't involve his kid". If you are interested in playing, contact Claude...if you can find him.
---
New Fitness Program
IPSA President Yves Paddox announced that the club is launching a new fitness program aimed at those players who are not in soccer shape.
"The youth of Island Park are no different from youth in other areas of the country," said Paddox. "They don't get enough exercise. They don't eat healthy foods. They're basically in terrible shape. So, we've created a new fitness regimen called High Energy Athletic Development (HEAD). This will be incorporated into every single one of our training programs from peewees to the older groups because everyone knows there's no such thing as too much HEAD."
---
IPSA Executive Board Breaks Records in First Outing!
The new IPSA Board met in an executive session for the first time since the annual elections took place in May. This was an auspicious event that marked the beginning of a new era in IPSA's long and storied history. The meeting was underway for more than 2 hours before newest member, Claude Raines muttered his first words. Once again looks were exchanged across the table by several Directors who asked "Who is this guy?". With the meeting running over 3 ½ hours long, a nomination was made to increase intramural registration fees by an additional $5.00 more per player to cover the cost of food, beverages and possibly cots which would be used by the Board at future marathon meetings. New IPSA President Yves Paddox was heard to say "We are at a fork in the road and the business of this club must be conducted at all costs".
---
The Winds of Change?
There are a number of changes to IPSA as a result of last week's annual membership meeting. Two new directors, Claude Rains and Dieter Kasem (pictured left), were elected to the Board while Member-At-Large MVP was ousted. In addition, Edson stepped down as President, citing on-going immigration issues, and was replaced by Yves Paddox.
At the post meeting festivities at the Island Park Ale House, Yves stated that he is confident that MVP will remain active in the Club and continue as Tournament Director and hinted that he would not be averse to offering him an incentive to stay on. "He's had his eyes on a particular golf cart, and that just might be in the budget for next year," said Paddox with a wink. Long time director Boobie Street was heard summing up the election results by saying, "Who the fuck is Claude Rains?"…a phrase repeated numerous times by different Club members.
---
Stunning Upset!
In a stunning upset, almost unknown IPSA member Claude Rains defeated the Board's nominee, Ron Eisen by two votes. Mr. Rains spent a good portion of his life in the Northern African city of Casablanca, but moved to Island Park two years ago. This outcome was a total suprise to the members of the Board, who expect their slate to sweep the elections each year.
MVP reported overhearing this conversation between club members Claude Raines and Niles Blunt just before the vote:
Claude : This is the end of the line for Ron Eisen.
Niles: Twenty thousand francs says it isn't.
Claude: Is that a serious offer?
Niles: I just paid out twenty. I'd like to get it back.
Claude: Make it ten. I'm only a poor corrupt official.
Many longtime members were left wondering if the fix was in.
---
The Board's Nominee
Dear Fellow IPSA Club Member:
Just in case you have been living under a rock, have been blocking my calls and e-mails and had not heard, I am once again running as a candidate to serve on the IPSA Board of Directors. I am writing to ask for your vote. I could really use your support at our upcoming elections. I hope I can count on you. I hope you like me a lot. I have no idea what I am saying.
Why should you vote for me?
* Some have told me that the Board of Directors recognized the value of my service by endorsing me as their candidate of choice. Others have simply said the other guys are real losers so why not throw me a bone already. It is up to you to decide!!
* Despite repeated protests, I have served IPSA in various capacities over my 15 years of membership. My persistent involvement in Club functions has resulted in the passing of the prestigious Rule of Five. I am told that this rule is a strict secret and that only active IPSA Board Members know what this rule actually means but I have been advised that it is a distinction of honor. I also hold a Club record for having the most cones out on a soccer field for a practice session at one time, just another honor that I am quite proud of.
Just in the past year I :
* Played a very active role in the planning and execution of the 2009 Labor Day Tournament This included a complete revamp of the tournament awards. I formulated a plan to ditch our nice trophies and go with cheap medals with chocolate inside and also scratched the idea of a Large Victory Cup for the winner of each age bracket in favor of plastic shot glasses you could barely soak your contact lenses in. Despite the fact that participating teams protested, called us cheap assed bastards and swore that they would not register again this year, I saved the club over $89.99.
Also I would like to go on record that despite MVP's statements to the contrary, I did not wreck the golf cart at Mitchel Field.
* Have played an active role working with Yves on the Training, Education and Development (TED) committee helping to shape the direction of the club's future by attending one meeting. The impact I had at that meeting was enormous as everyone in the room bowed their heads and closed their eyes in reverence when I spoke. I too was touched by this moment.
* Lived up to the threat that I made the Board last year by successfully taking over management, planning and operation of the program formally known as "Inter Rod", Which if elected, I would propose be changed to "Ron's Rec Romp".
In the first six months of managing this program the following player friendly improvements were implemented:
- Instituted age and participant limited teams so each team mirrored the age and participant requirements of the LIJSL program. Then midway through I changed my mind and mixed things up to keep the numbers high, thus making things look better for my next "run at the board".
- Mandatory "High Fives" for the Director ( that's me!!!) of this program at all games, both before and after each game.
- Set-up small side game schedules to maximize the playing involvement of each player and expanded each teams schedule throughout the Fall to provide greater playing opportunities. This was done despite the fact that I wanted to personally tryout and approve of each Rec League player before allowing them to grace my fields with their presence.
- Worked with TED ( Is that Yves' middle name?) to ensure the U-10 and U-11 players had an opportunity to be exposed to additional club training,
- When I remembered to, I coordinated with the field scheduler to provide the Rec teams with fields to play their games on,
- Despite requests by the parents and NCPD to stop hanging around the fields, I actively monitored home and local games throughout the season to ensure program goals were followed. Even when there were no Rec League games on the schedule, I was continually told by my family to "Go…get out of here" as they were my top supporters in building this program and wanted me out there doing my best each weekend, even if it took me away from spending time with them.
- Served as a role model for the new coaches to teach sideline and game management skills. I accomplished this without sharing my top secret method of tying the players together with Rope in an attempt to show them space on the playing field.
- Surveyed all Rec coaches and supporting partners ( Referees, club scheduler, etc.) for ideas on how to better the program. Despite repeated feedback that I resign immediately, I persevered and knew that those guys and gals were just kidding with me.
* Will continue to play an active role in planning and execution of the 2010 Labor Day Tournament including Tropy design ( Tropy??? Fuck! If I can't spell it…how can I do it!!) and ordering, serving as one of the Marketing Coordinators to ensure the tournament receives great awareness and potential financial sponsors.
I have already received confirmation that my first Sponsor is on board. Despite the fact that Norm has told me hat "Chico's Bail Bonds" has not paid for a Sponsorship in years, I am sure that if I spend enough time interacting with them one-on-one, I can get them to change their minds.
* Will continue my "Kids First……Ron's Best " perspective in trying to get as many children involved in and stay with our soccer program by promoting the values this beautiful, gorgeous, soft, supple, ample ….sorry, got off track… game can teach our children and improving the level of play of our children through increased soccer skills training. I am not sure quite what that all means, but it sounds very proficient.
* Aside from promoting soccer, I believe the club has an obligation to fulfill to the community it is a part of. Part of my mission as a Board member is to see this goal fulfilled. I will volunteer my time to patrol the Intramural Fields each Saturday morning before the games kick off to collect all Coach Bluto's Beer cans and used condoms left on the field from the night before, so that the parents and players don't see this upon arrival. I will also try to refrain from drinking what is leftover (from the beer cans, that is).
Thank you for your consideration ! Please let me know if I can count on your support.
Long live the Rule of Five!
---
IPSA Billed For Cart
IPSA Treasurer Norm Peterson announced that the club has been billed for the full cost of a golf cart that was rented for the outdoor tournament. The rental company has asserted that the cart was damaged beyond all repair. Tournament Director MVP disputed this claim by saying, "I drove that thing all weekend and it wasn't in the best shape to begin with and wasn't what I ordered anyway. I wanted the one with the wet bar in the back. Besides, I think they're trying to rip us off. A little paint and maybe re-align the front wheels and it should be fine. We shouldn't have to pay for this."
---
IPSA Volunteers at US Open
IPSA stepped up this past week with some real old fashioned community service. Club member Cash Dennison worked a mean squeegee at the US Open in Bethpage, moving water to make the course playable. When asked how he was able to get this job Cash remarked "I only had tickets for Wednesday's practice round. I really wanted to see the Open and did not want to attend any of MVP's various tournament meetings, so I stepped up. They gave me a squeegee and a grounds pass for the entire weekend. I never went home. I was the best squeegee man they had. I owe it all to the many times that I have had to clean up the clubhouse after one of Marty or Bluto's nights of drunken debauchery. Moving water is a heck of a lot easier than puke. I did so well, I am going out on tour with the PGA. Please let MVP know that he will have to find a new number 2 man. Since Edson is back in Island Park, maybe he could do some work....finally. I will send you guys a post card"
.
---
Festivus a Success-tivus!
Intramural Director Mark Moore announced that the club's annual year-end intramural festivus was a resounding success for the 10th straight year. "A great time was had by all," said Moore. "The kids and parents had a wonderful time. Every Board member was there helping out. The kids played soccer, got their trophies, went on the rides and ate. Boy, did they eat. We served over 1500 hot dogs and the Mr. Softee truck ran out of ice cream and had to restock. It was nice that Supervisor Murphy put aside the legal issues with the clubhouse to come down and hand out some trophies. Plus, we got over 1000 kids sign up for next year."
Marty D spent the day wandering through the crowd reminding everyone that he started this annual event but disappeared when it was time to break down the site.
---
Tournament Update
Tournament Director MVP announced that plans for the upcoming outdoor tournament are proceeding nicely and that he has taken the first step to make sure the event runs smoothly. "As tournament director, I must have the ability to quickly move from one field to another to handle any fires and this golf cart is just the thing we need to make sure I can do that," he said. "It only cost us $3000 of the children's money. Maybe a little higher than we could have spent, but this is the Cadillac of golf carts. It comes with space to hold snacks and a fridge for my drinks and jello shots. Since I'm out on the fields from dawn to dusk, I need to replenish my energy and now I don't have to leave the field to do that. I just have to make sure that Rod stocks it each morning for me."
"Plus," he added, "it's so simple to drive that a U-12 can do it."
---
Edson Returns!
IPSA Interim President Edson shocked all in attendance at the annual Board meeting on Friday when he walked through the door just as nominations for Board seats were being made. After 15 or so minutes of greeting and getting re-acquainted with club members, acting president Marty D insisted the meeting continue. Dwight Schrute immediately nominated Edson for a Board seat, which was seconded by John Blutarsky. Edson was unanimously voted in, although there was one abstention. Schrute then nominated Edson for President and the nomination was seconded by Norm Peterson. Marty D. attempted to un-second the nomination, but was told he couldn't do so. Marty then tried to nominate himself, but was again told he couldn't do so. No one else was nominated and Edson became IPSA's official president by acclamation. All other officers were re-elected to their positions.
After the meeting Marty was heard to say, "Parma was supposed to be here to nominate me for President, but the mo fo didn't show. And no one else had the cajones to nominate me either. And after all I've done for this club over the past year. Those ungrateful SOBs. Now we're stuck with Edson for another year. At least I'm still first vice president again."
---
IPSA Women Best Argentina
A huge crowd was on hand to see the IPSA Women's Senior team defeat a team from Argentina 2-1 at Michel Field in an international friendly on Saturday.
Member at large MVP, who arranged the match, said, "Like last year's game against England, the crowd was huge and the action great. It was a pretty windy day, but both teams played really good and I'm proud of our girls for coming out on top. And the fans really enjoyed it. It was like a party in the stands. I took some pictures will ask Herman to post them on the web site."
---
Edson Close To Home!
IPSA has received another postcard from Interim President Edson. The missing president is now in Philadelphia and expects to be back on the Island shortly.
---
Friendly Against Argentina Is On
IPSA Member At Large MVP announced that the women's Friendly against Argentina has been scheduled for May 9th at Mitchel Field. "I hope everyone comes down to cheer our girls on," said MVP. "I know there will be a lot of fans from Argentina there and I'd hate for our girls to think they're playing an away game. So let's get a lot of people down there and get loud to show our girls we're right behind them."
---
Crane Takes On Town Hall
IPSA general counsel Denny Crane said today that the club will not take the Town's attempt to close the clubhouse lying down. "The Town's actions are not only unfair and unjust, they border on insane. And if you know me, you know I know a little something about insanity." Crane went on to say, "We will fight this with every tool at our disposal and maybe some that aren't. I've already filed a restraining order and am waiting for our day in court."
---
Outdoor Tournament Director Named
Club Member at Large MVP has been appointed IPSA's Outdoor Tournament Director by acting president Marty Dumbrowsky. "He's been lobbying for this position since last year," said Dumbrowsky. "Cash didn't mind stepping down for this one but I'm sure he'll still be a very active member of the Tournament Committee. He's already begun strong-arming club members to get involved."
Club watchdog Leon Epps said he offered to handle the tournament apparel, but was rebuffed by Dennison who said, "We're still paying off the shirts he bought five years ago. But I'll find something else for him to do."
MVP said his first order of business will be to get his personal transportation needs addressed.
---
Bonacure To Become Deputy Sgt. At Arms
Interim IPSA President Marty D. announced that long-time club member, Treo Bonacure has accepted the position of Deputy Sergeant At Arms.
In making the announcement Dumbrowsky indicated that this was a newly created position within IPSA. "With Jack (Bauer) always gone, chasing down the whereabouts of Edson, we haven't had anyone here looking after the welfare of the membership", Dumbrowsky stated.
"Who has been here to protect us? Ever since the holiday party specific members of the board have been victims of constant harassment and threats. Since the board won't see fit to declare him (Edson) missing, dead, or otherwise, and we can get Jack back here full-time, I was left with no choice but to take matters into my own hands", he added.
When asked to elaborate further upon this, Dumbrowsky declined. However, when asked about the choice of Bonacure, he quickly replied, "Chris-sakes, just look at he friggin guy. He's a walking eclipse. Vito Corleone had Luca Brazzi, now I got Treo Bonacure".
---
Street Named Co-Director Travel
Immediately following the recent monthly board meeting, Interim IPSA President Marty D. announced the official appointment of long-time club member, coach Boobie Street to the position of Co-Director, Travel Program.
"I had to find somebody that could work with that guy (Paddox)" said Dumrbosky. " He was killing me. Phone calls, e-mails, and text messages always complaining that he didn't have enough time to do his job. The freak'in 10-page, bullett-point letter complaining that he wasn't going to have enough time to complete his multi-media presentation for the upcoming U10 parents meeting was an obvious cry for help that could no longer be ignored", he added.
When asked about the specific selection of Street, Dumbrowksy recalled the specific history that he has had with Paddox. "They coached that older girls team together for years. Ripcurl, Titantic I can't remember the name but it was something amfidious, you know related to water", said Dumbrowsky. He also noted that in addition to his obivous knowledge of soccer, that Street would be a good spokesman for IPSA, especially at the league meetings. " He has a very big vocabulary you know. The guys at the league are always impressed when somebody uses them SAT-type words", Dumbrowsky said.
---
Possible Edson Sighting
IPSA has received a photograph showing what appears to be Edson at the Rock & Roll Hall of Fame. Sergeant at Arms Jack Bauer said he wasn't going to head out there since it appears the missing president is finally working his way back east.
---
St. Patrick's Day Party
The women's Senior team will be hosting a St. Patrick's Day party on Tuesday, March 17th at the Island Park Ale House. Doors open at 10:00 AM. Club member at large MVP said he is really looking forward to the party and said with a laugh, "I hope to see Erin Go Bragh-less!"
---
IPSA Clubhouse Condemned
The TOH announced today that the property on which the Delta House sits is being condemned and the town has begun the process to take it over through eminent domain. In a short press release, Town Supervisor Kate Murphy stated that the numerous complaints made by local residents about raucous late night parties along with the Club's apparent "indifference to both their neighbors feelings and local government's requests" spurred the Town's action.
IPSA General Counsel Denny Crane stated that the club would "…vigorously fight this unlawful and spiteful attempt by the Town to deprive the community's children of a safe and healthy recreational environment." Crane went on to say that he looked forward to meeting with Supervisor Murphy privately to discuss the issue. "Somewhere quiet and private," he said. "I wonder what she'll be wearing?"
---
Paddox Announces Travel Improvement Plan
Travel Co-Director Yves Paddox announced that he has developed a 120-point plan to improve the quality of the teams IPSA sends out for travel each year. "Recent history shows that our travel teams haven't been overly successful of late," said Paddox. "In an effort to determine if there are any common contributing factor or factors to the teams' failures, I loaded the won-loss records, player personnel, division placements, division standings, goal differentials and coaches' resumes of each of the teams we sent out in past three years into a data base. I then ran several different statistically sound, empirically derived analyses against the data. While the results were pretty much inconclusive, I know there are numerous opportunities for improvement just through my powers of observation at many of the teams' games."
Paddox went on to say that his plan will be unveiled at the next coaches meeting. "Attendance at this meeting will not be optional. Every coach must attend and sign an acknowledgement form and swear an oath to follow the plan or he/she will not get his/her pass. I've gone to great expense to print the materials and place them in three ring binder for each coach."
No date for the meeting has been set as of yet.
---
Possible Edson Sighting
IPSA has received an unconfirmed report that missing president Edson has been spotted in South Dakota. Secretary Dwight Schrute said, "The report is unconfirmed, but the picture we received is pretty convincing. I've passed the information on to the Board in case they want to act on it."
Sergeant at Arms Jack Bauer said he wasn't going anywhere until after the Super Bowl.
---
MacDonald Clarifies A&C Recommendation on Dumbrowsky
Arbitration & Conduct Committee Chair Angus MacDonald has clarified the Committee's punishment recommendation for Marty Dumbrowsky as a result of his conduct at the Club's recent Holiday party. "The committee's recommendation is that he should
be
heading
to confession for forgiveness and absolution of his inappropriate behavior from a higher authority," explained MacDonald. "Actual decapitation falls outside the purview of this committee's mission statement and guidelines and I'm surprised that Mr. Dumbrowsky didn't realize that."
MacDonald's clarification has apparently mollified Dumbrowsky who said, "Is that all they want me to do…go to confession? Jeez, that's a piece of cake. With all the priests and nuns I know, a couple of "Hail Mary's" a couple of "Our Fathers" and I'm as good as new. I'll be in and out in 5 seconds. I really like that guy Angus. He's a good guy to have around. I gotta have him over for some macaronis some day."
---
Off With His Head
Angus MacDonald has reported that the Conduct and Arbitration Committee has met to discuss the behaviour of Acting President Marty Dumbrowksy at the IPSA Holiday Party. According to Angus, the committee has reviewed the pictures and spoken to several key eyewitnesses, including one of the captains of the girls senior team about Marty's drunken rampage through Island Park on that cold December night. "The committee has concluded that Marty's actions were totally inappropriate for an officer of IPSA. We have instructed the club Headsman, Riff Raff to sharpen the blade on the club guillotine. Check back for the date of the beheading.
We sought out Marty for his take on the committees sanctions. Marty was pretty pissed off to be honest. He remarked "Time has passed that old fart Angus by. Doesn't he know that there hasn't been a beheading in IPSA since G Gordon Liddy was a member? Fuck him and all of the old farts on that committee. I hearby remove all of them from their position and am imposing martial law on IPSA. All of my guys, get to da mattresses!!
---
Paddox To Co-Direct Travel Program
Long time club member Yves Paddox has been tapped to co-direct the club's Travel Program, replacing Stu Howser who recently resigned. Interim president Marty Dumbrowsky announced that Paddox has accepted the appointment with only a few stipulations. "He doesn't want no title," said Dumbrowsky. "That's OK by me, but I think he's making a mistake there. I don't understand why anybody would want a job if it didn't have a title. What's the point of taking the job? And, what's he gonna put on his business cards? He also was very specific about what phone number we can give out. Not his home, his work, or his cell. Some other number. Must be the friggin' bat phone or something."
Paddox could only spare a minute of his time, stating, "I have to prepare my presentation for tonight's coaches meeting. I really don't have enough time to put together anything other than a powerpoint with some flash animation and will be going through my library of audio files to bring it all together. I'll be more prepared for the next meeting."
When informed of Paddox' plans for the coaches meeting, John Blutarsky offered, "Jesus, just give us the freakin' passes already."
---
Bauer Returns Empty Handed
Sergeant at Arms Jack Bauer returned to Island Park two weeks ago without the long missing IPSA president. "I tried my best. I've been all over half the country, but I wasn't able to catch up to him," said Bauer. "I'm starting to think that maybe he doesn't really want to be found. Anyway, it was nice to be home for the holidays and I'm glad I made it to the holiday party. If Edson still hasn't shown up in the next week or so, I'll head out again."
---
Paddy McGee's Cancels Sponsorship
Paddy McGee's has notified Treasurer Norm Peterson that they are canceling their sponsorship immediately as a result of the IPSA Holiday party two weeks ago, citing "rude & lascivious behavior directed toward other patrons, significant damage to the party room, numerous complaints of drunken and disorderly conduct from neighbors, and littering."
Norm didn't seem overly concerned stating, "We'll send Betsy down to straighten things out."
---
Marty D Apologizes
The following is a reproduction of an email received today from Acting President Marty Dumbrowsky. Marty has asked that this message be posted for the community to see.
"My friends, I am embarassed and humbled by what happened at the IPSA Holiday Party. As most of you guys know, I always come dressed as Santa Claus to our holiday party. The kids love it. The Senior girls also love to sit on Santa's lap. This year, somebody spiked my eggnog. I know it was dat guy Epps. I hate him. I tried to get him kicked out of da club with a bunch of made up crap years ago, but somehow, he is back. Anyways, I got so fucked up. I kind of remember puking all over Goldman. I have a black eye today. I think that old man punched me. Betsy left some lame message on my cell phone about pressing charges for grabbing her ass. You all know that I have better taste than that. It don't matter how drunk I was. I was gonna try to drive home, but thank God that MVP took my keys. I discovered the next day that the stupid mother fucker drove my car into the canal. I think that somebody called my wife Phyllis to come get me. I woke up the following night, in my bed, in that fucking Santa suit. It and I reeked of puke. I burned the damn suit. Phyllis ain't talking to me. MVP won't take my calls and denies driving my car into the canal. One of the Senior Girls posted this picture on her Facebook.
I know dat I screwed up the other night. I also know that youse guys will give me a second chance. From now on, I only drink from the thermos that I will bring to every IPSA function. I aplogize to all of Island Park for the trouble that I caused. Thank you all. And Merry Fucking Christmas."
---
Holiday Party a Success
IPSA Membership chair Eric Stratton reported that the Holiday party held last Friday was a huge success. "Without a doubt, this was the party of the century," said Stratton. "The place was packed. The music was great. The booze flowed freely. It was great that Jack made it back in time for the festivities.
"It would be a gross understatement to say that everyone had a great time. I don't think we caused that much damage and the cops only showed up twice. I'm only sorry it ended so early. I mean, the sun wasn't even up yet. And I am happy to say that everyone arrived home safely. Maybe some had a little difficulty getting home, and maybe some didn't get home until after arraignment court on Saturday, but the bottom line is everyone did, in fact, get home safely…eventually."
Check out pictures from the party in the Photo Album section.
---
Howser Packs It In
The Board announced that Travel Director Stu Howser submitted his resignation from the Board last month citing his utter disgust with the never-ending GU-10 saga. Howser attended the last secret meeting, but no details of what may have transpired have leaked out. However, rumor has it that Howser attempted to withdraw his resignation only to be told by Marty D, "Sorry. No backsies. It's in the by-laws. Nyah, Nyah, Nyah."
Membership chair Eric Stratton said this will have no effect on the festive atmosphere of Friday's holiday party. "I spoke to Howser and he said he's looking forward to the event."
Howser has not yet decided whether to run for one of the multitude of open Board seats in May.
---
Possible Edson Sighting
The below postcard was in the IPSA mailbox yesterday. It was forwarded to Jack Bauer who remarked, "I don't give a crap where he is. I'm coming home."
The IPSA Board made no additional comments.
---
Holiday Party Scheduled
Membership chair Eric Stratton announced that IPSA will be holding its annual holiday party on Friday, December 19th at Paddy McGee's. "The doors will open at 8:30 PM and close whenever they throw us out of the place", said Stratton. "There will be hors d'oeuvres, live music and an open bar. Every member and their significant other and....well hell, anyone and everyone is invited. And it's a
holiday
party so my Hebrew & Muslim friends should not feel self-conscious about attending. All creeds and colors are welcome. And we've made pre-arrangements to help anybody who may have a little too much to drink...Chico's Bail Bonds has put on alert to expect some high volume business on Saturday morning."
Coach John Blutarsky was heard remarking, "Free food and booze. It just doesn't get any better than that."
---
International Friendly Postponed
A despondent MVP announced that the international friendly match between IPSA's own Womens Senior team and a team from Argentina has been postponed indefinitely. "We don't have a reschedule date yet, but don't think for a minute I've given up getting this game to go on; probably some time after the holidays," said the club Yenta. "I'm not really sure why the girls had to cancel on us, but my guess is that old fart Goldman has something to do with it. He doesn't realize who he's dealing with here. If I find out it was him, I'll drive all over the island spying on his men teams to dig up some dirt on them. You can trust me on that."
Club co-founder Joel Goldman just shook his head when informed of MVP's accusations and made no comment.
---
Epps Stepps Up
Club member Leon Epps has agreed to assume the Board seat of recently resigned director Nicholas Parma. Epps said that he will continue to act as the watchdog for the rank and file of the club. "If they (the Board) think I was a pain in the butt on the outside, just wait 'til they see me in action now."
Acting president Marty D. remarked, "Hey. I didn't want him so don't blame me when everybody gets sued and loses their homes because of something he does."
---
Deltas Rejected
Coach John Blutarski sadly reported that the Deltas application to play in the Oceanside Indoor Tournament has been rejected. "The Deltas are just too old. I mean we are only U14, but Oceanside didn't get enough time at Turf Island to handle more than just intramural age kids. I am going to speak to the IPSA Board to see if we can re-sell OU some of our time. That way, the Deltas can play in a local tournament". Cash Dennison is looking into organizing an IPSA indoor tournament at Turf Island. Check back here for updates.
---
Paddox To Work Behind The Scenes?
Tournaments' chair Cash Dennison has announced that he is working on getting former director and long time club member Yves Paddox to take over the administration of the upcoming Indoor Tournament. Speaking from the 19th hole at Spring Lake Country Club, Dennison said, "Yves is the perfect guy to get this done correctly. He's held the position in the past and everything ran smoothly. He made sure every "i" was dotted and "t' crossed. Sure he's a royal pain in the butt and pisses off most people, but that's the type of personality this job demands!"
Paddox said he is considering the job, but will insist on certain concessions from the club. "Number 1, I must have the authority to hire and fire anyone I choose. And B, we cannot get back into bed with that scumbag Big Barry from Bottom of the Barrel. That guy is nothing but trouble as he has proved time and time again. He'll pretend to be your friend or business associate, but the first chance he has to bury you on that rag of a web site of his, he will. He's screwed us in the past and I'm sure he will again if he gets his panties in a knot for what ever reason." Paddox went on to say, "These items are non-negotiable and most certainly deal breakers."
The club has made no comment on Paddox's demands at this time.
---
Possible Edson Sighting
IPSA received a photograph this week showing what appears to be Edson in Yellowstone National Park. The club has decided not to advise Jack Bauer of this development until the identity of the mystery man is confirmed to be the missing president.
---
Night Practice Time Available
Travel Director Stu Howser announced that IPSA has obtained virtually unlimited time under the lights for team practices. "We got Shell Creek Park, Baldwin Park, Cedar Creek, Wantagh, Mitchel, and Eisenhower," said Howser. "All are from 6:00PM – 10:00 PM Monday through Friday. Any Travel or Intramural team that wants to practice at night can go to any of these places. There's no need to schedule a specific time or get anyone's approval. Just show up."
---
Second International Friendly Is On
Member at large MVP announce that an agreement in principle has been reached for the Women's senior team to host a second international friendly match with a team from Argentina (team picture left). No schedule for the match has been set yet, but a giddy MVP said he wants to get it played before the winter.
---
Epps Levels Charges At Board
Long time (and disgruntled) club member Leon Epps has accused the Board of malfeasance, incompetence and dereliction of duty by not informing the membership of events in a timely manner. "The last Board meeting was on the 17th," said Epps. "And the minutes of that meeting were not published until the 20th; a full three days later! I don't understand why this cannot be done more quickly. It's not rocket science. A little typing and you're done. This is just another example of the Board flaunting their blatant disdain for the rank and file in this club and I will continue to call them out anytime they exhibit this type disregard towards the membership."
Acting President Marty Dumbrowsky responded to Epps' charges by saying, "Who cares what he thinks? This guy sits in the back row and does nothing but try and cause trouble for us hard working Board of Directors. I'm not gonna put up with this kind of disrespect from somebody like him. I thought I got rid of this guy years ago. How did he get back in this club anyway?"
---
Possible Edson Sighting
A postcard, apparently from Edson, was received at the club's post office box. Looks like he's in San Francisco now. This is being forwarded to Jack in hopes that it will help him locate Edson.
---
Herman Munster Appointed Webmaster
The Board of Directors is pleased to announce that Herman Munster has "stepped up" to take over the administration of the club's website. Our new webmaster has been working behind the scenes for months cleaning things up on the IPSA site. Herman can be reached at Hmuns@ipsa.com or at 516-555-1313 if you have any news story or interesting information that needs to be up on the IPSA website. Marty Dumbrowski was so please that we finally "got a guy who uses big words" to write for the club.
BTW, Herman and his wife Lily will be hosting the annual IPSA Halloween bash at their home, 1313 Mockingbird Land in Island Park starting at 8 PM. Please come in costume and bring beer.
---
Moore To Lead Intramural Program


Acting President Marty D. has appointed Mark Moore to take over the club's flagging Intramural program, replacing Rod Traymore. Marty D. said, "Traymore's done a pretty good job, but he's overly extended in other areas of the club being second vice president and I thought I'd give him a break. I was going to tell him before the last Board meeting, but he showed up late. Mark has been the assistant director for a couple of years, so this is kind of a promotion for him."

Moore, a long time club member and past intramural age group coordinator, stated, "I don't know who's responsible for creating this mess I'm inheriting, but give me a little time and I'll turn it around."

Moore will assume his new responsibilities immediately.
---
Howser Takes Over Travel Program
Stu Howser has agreed to take over IPSA's Travel Program, replacing John Blutarsky who recently stepped down. Howser is looking to bring more structure to the program and make sure everyone abides by the program's guidelines. "Too many of our coaches have demonstrated a blatant disregard for what's best for the children and the club. Falsifying birth certificates, poaching players from other teams within the club. The list goes on and on. Many have agendas that benefit only themselves, and that's going to stop now. If a coach doesn't like it, he or she can leave. Those who consistently push the envelope may find themselves on the outside looking in."
Howser said his first order of business will be to clean up the U-10 mess.
---
Possible Edson Sighting
IPSA has forwarded a photograph, apparently showing Edson at the Grand Canyon, to Jack Bauer with instructions to move his search there. Other than a groan of disgust, Bauer made no comment on this development.
---
IPSA Women Earn a 1-1 Draw With England
A crowd estimated at over 5000 witnessed the IPSA Women's Senior team play a team from England to a 1-1 draw at Michel Field on Sunday in the first international friendly match in the club's history. The match was evenly played throughout with both teams getting few offensive chances. England drew first blood when they scored in the 25th minute and IPSA netted the equalizer early in the second half.
Member at large MVP said, "It was a great day. The teams were evenly matched and both played great. The crowd was big and very enthusiastic. In all honesty, I was surprised at the number of England fans there, but that just added to the fun. I took a lot of
great
pictures. They're posted in the Photo Album. I tell you, I was in hog heaven! The only disappointment is that the players didn't trade jerseys at the end of the match."
MVP added that he is already looking to see if he can arrange a second international match. "I talked to Angel Francais, one of our trainers from Argentina to see if can help out."
---
Dennison Named Tournaments Director
Acting President Marty Dumbrowsky announced the appointment of long-time IPSA club member Cash Dennison as the new Tournaments Director.
Dennison takes the open spot created by the recent resignation of Nicholas Parma.
"I'm still disappointed that I couldn't talk Nick into staying on board. He will be missed, but how lucky are we that Cash said he would step up", said Dumbrowsky. "He knows the landscape of Long Island soccer as well as anyone, and with his kids playing in other clubs, I'm sure he can get support from them to help bring in teams to our tournaments", he added.
Dennison declined to provide a formal statement on his appointment, but when asked about his objectives did indicate that he would move quickly in certain areas, including review of tournament equipment.
---
Goldman Denounces Women's Friendly
IPSA co-founder Joel Goldman has denounced the international friendly between the IPSA women and England scheduled for this weekend. "Why are we wasting our time on women's soccer?" Goldman sputtered. "We don't have enough fields to begin with and now because of this, my men's team of illegal and undesirable aliens has no place to play on Sunday. Women have no place on the soccer field. They're only good for three things. And one of them isn't cooking or cleaning. I wish Edson were back. He never would have let this thing get off the ground. I tell you, it was a black day for IPSA when we let Betsy start up a girl's intramural program."
Despite Goldman's histrionics, MVP says the match will go off as scheduled, and has been moved to Michel Field. "First of all, nobody really cares what Goldman has to say," he said. "He's long past his usefulness and the interest this match has drawn is incredible. Hundreds of people have told us that they're going to attend so we're moving it to bigger place. This will certainly put IPSA on the LI soccer map."
---
IPSA Women To Host England
Member at Large MVP announced that IPSA will be hosting an exhibition match between the women's senior team and a team from England. MVP said, "I started working on this several months ago. Some of the English girls I've gotten to know over at the 'Bear' told me they played soccer back home. Since they are all
very
friendly to me, I suggested a friendly match. At first they didn't want to play because they had no uniforms or equipment. But now they've made enough money over here in the States to buy what they need. I went over and picked out the uniforms and they paid for them in cash…all singles. I guess you could say I've personally paid for half the team! Wait 'til you see them"
MVP is looking to schedule the game as soon as possible. "Marty says I can use the club's digital camera to take pictures of this historic event," he added.
---
Possible Edson Sighting
Jack Bauer, still searching for the wayward interim president in San Antonio, has received a photograph purportedly showing Edson at the top of the Hoover Dam. A clearly frustrated Bauer said, "How the heck is he getting around? Every time I think I may have him cornered, he pops up hundreds of miles away. Finding and rescuing my kidnapped family was easier than this assignment."
Bauer has asked Norm Peterson to wire him additional funds so that he can move his search farther west to locate and bring Edson home.
---
Pauley Removed as Head Coach of the Astro's
In an unprecedented move, Conduct and Arbitration Chairman, Angus MacDonald announced the removal of Girls U 10 coach Jane Pauley from her position as Head Coach of the Astros. "The Committee met twice and fast tracked this case. It seems that Jane was caught trying to move the Astro's to a club in Manhattan, to be closer to her day job. We have credible evidence from a source close to Big Barry that this treasonous act was committed. Even though acting President, Marty Dumbrowski ask us to "Squash" this matter, we felt that our only course of action was to remove Ms. Pauley." The travel committee has appointed long time coach and former Board member, Brain Freeze as the new coach of the Astros.
---
Second Vice President Appointed
Marty Dumbrowsky announced that he has appointed IPSA member Rod Traymore as the Club's second vice president. "We've had this position vacant for too long," said Dumbrowsky. "The Board wanted to wait for Edson to return and appoint his personal choice, but the way that's going, we'll never get somebody. I got a lot on my plate and can't do everything so as acting president, I'm taking the bull by the horns and making the move. Rod is a good guy. He ran intramurals, was tournament director a couple a times, did that milk thing, and coaches too. Besides, he'll usually do what I say and if he protests, I just ignore him. That formula has worked for years."
---
Eisen Named Whirlwinds Coach
IPSA Head Coach & Technical Director, John Blutarsky, announced the appointment of veteran IPSA club member, Ronald Eisen, as coach of the Girls Under 11 Whirlwinds.
Eisen replaces former Whirlwinds coach, Yimmie Mitros, who recently moved to take the reins of the GU11 'A' team, the Velocity, formerly coached by Frank Muenster.
"When Frank (Muenster) jumped with his daughter and other players to the LI United program, we had to scramble quickly", said Blutarsky. "We immediately moved Yimmie, his assistant coach, their daughter's and two other players to fill the spots on the Velocity. We were able to grab some players from the extended intramurals program, but thought we might have to fold the 'B' team, with no coach available. But we learned Ronald was interested in coaching again, so we moved quickly and saved the team from folding".
"We're really fortunate to have someone as experienced as Ronald to take the team", added Blutarsky. "The guy's a tactical genuis. Heck, He's got formations that even Edson can't understand."
---
Coach Bluto Receives Red Card
Deltas' coach John Blutarsky was red carded in the team's home opener on Sunday that the Deltas won 5-0. "It really wasn't my fault," said Bluto. "We were winning the game easily. I was able to give all the players plenty of playing time. The referee was pretty good but he missed what was probably a handball in the box against them in the last couple of minutes. I didn't care because we were way ahead, but MVP was in the stands and started screaming at the ref. I couldn't believe the language he used; words
so
profound and disgusting that decorum prohibits me from repeating them here. So what does the ref do? He red cards me. And I don't really blame him. I had to get three of my players' fathers to drag MVP away from the field. And he still was screaming from the parking lot. Something's got to be done about that guy."
---
Possible Edson Sighting
Ed Dyke, an IPSA club member and coach claims he may have spotted interim president Edson Arantes do Nascimento while vacationing in Texas with his family over the weekend. "We were in San Antonio," said Dyke. "And like any tourist, I took numerous souvenir photos. Afterwards I was looking at the pictures on the digital camera and thought I recognized Edson standing in the background of one I took in front of the Alamo. The picture is kind of grainy and dark, but it sure looks like him to me."
Secretary Dwight Schrute has instructed Jack Bauer to move his search west.
---
Parma Resigns Abruptly
IPSA Tournaments Director Nicholas Parma stunned the Board at last week's double secret executive session by submitting his resignation from his both his position as Tournaments Director and his seat on the Board. Parma's resignation letter gave no insight as to his reasons for quitting as it simply read, "I rezine as a board of director and the turnamint director."
"I can't believe it," said a visibly shaken acting president Marty Dumbrowsky. "I never saw this coming. If he was one of them guys in the back of the room, I would have been happy. But he's one of the guys on this side of the table and he never even gave me a heads up. If he had a problem, he should of talked to me over some macaronis. I tried to talk him out of it, but he wouldn't budge."
Parma, himself, shed no additional light on his move saying only, "Ya know, this just ain't right. Heh-heh-heh." The rest of his explanation was largely unintelligible and was interspersed with numerous smirks and blank stares. Speculation is that Parma was unhappy with certain Directors who wanted him to start working on the indoor tournament and who would not let him bend the rules to benefit his teams as he added, "I'm still gonna show up to the meetings and give 'em a hard time. That'll teach 'em to fuck with me."
---
Possible Edson Sighting
IPSA Sergeant At Arms Jack Bauer arrived in New Orleans yesterday in his on-going (and to date fruitless) search for Edson. "What a freakin' zoo," said Bauer. "It was a mob scene with thousands of people coming back to the city to see how their homes made out. I thought I saw Edson on line for red cross supplies, but there were so many people, it took me 15 minutes to fight my way through the crowd to where he was. By the time I got there, he was nowhere to be seen. I haven't given up though. After I grab a bite at the Bubba Gump Shrimp Company, I'll continue the search. Hopefully, he hasn't left the city."
---
Deltas Take First Place
We caught up with Coach Bluto on Monday at Paddy McGee's where he was enjoying a victory cigar and perhaps his twelfth beer. Bluto remarked "The Deltas pillaged Oceanside over the weekend. We took first place in the Boys High School Division. I signed up to play U 15, but they didn't have enough teams, so we played up against a bunch of scrubby teams. Jeez, the ladies team could have beaten the competition that we played." After chugging his 13th beer, Bluto was heard muttering "Next year we are playing in that garbage incinerator tournament."
---
Possible Edson Sighting
IPSA General Counsel Denny Crane announced that there has been another possible Edson sighting along the gulf coast Sunday as Hurricane Gustav slammed ashore. "We received a report of a solitary man heading west near Gulfport on the Mississippi coast, mumbling 'I need to get to IPSA.'", said Crane. "We have no idea how he got there but we're sending Sergeant At Arms Jack Bauer to New Orleans immediately to locate and bring him home."
---
Sponsorships On The Rise
Treasurer Norm Peterson announced that sponsorships from local businesses are increasing. "It seems like every place I go, the business is either already a sponsor are asking to become one. This is definitely a result of the tireless efforts of our Sponsorship chair Betsy Delmonico. She's a bulldog when it comes to getting people to cough up some money."
"You know, I do it for the children," Betsy said. "But I don't get any help. I ask and ask, but nobody helps. Next year they can get some one else to do this because I'm an old lady and I can't do it all by myself anymore."
---


Possible Edson Sighting

IPSA Sergeant At Arms Jack Bauer, searching for Edson in Miami Beach, thinks he may have spotted the missing interim president. "I was driving south on Collins Ave. when I saw this panhandler on the sidewalk," said Bauer. "I thought it might be Edson and I snapped a picture as I drove past. Traffic was pretty heavy and I couldn't make a U-turn for about half a mile. When I got back to the spot where I saw him, he was gone. But don't worry. If you know me, you know I will stop at nothing to get the job done."
---
Could This Be Edson?
---
Lead on Edson's Whereabouts a Dead End
Marty D. confirmed that local authorities have concluded that the small raft that washed ashore in Long Beach earlier this week held no evidence that Edson may have been aboard. The sole clue as to who may have piloted the craft onto the beach screaming "Abandon Ship!" was a piece of paper with "1v2, 3v4, 5v6, and then 2v4, 3v1, 6v5" scratched out with a notation "That doesn't work either." The LBPD is continuing its investigation into this strange event.
IPSA will press on with its search for Edson in southern Florida where he was last seen.
---
One of Our Own

It is with great sadness that we announce that IPSA's beloved mascot "Boots" passed away suddenly over the weekend. "This has gotta be the worst day since I've been here," said a tearful Marty Dumbrowsky, a sentiment that was shared by all in the club. "We're all in shock. Boots was the best mascot you could have. He loved soccer and was always hanging around the fields looking to play with the children. I can't imagine what it's going to be like, not seeing him frolicking around anymore. He was so young but I'd like to think that this is how he would have liked to go; playing the game he loved so much. He was a lion among cats and will be missed terribly."

Below is the last known picture of Boots, snapped just seconds before his untimely death.



---
"Boots"
2006 - 2008
RIP
---
All Hands on Deck!!!
First Vice President Marty Dumbrowsky made an urgent plea to all of the Directors, Coaches, Parents, and of course Directors of IPSA to make a house to house search for President Edson. A rumor was circulating that a small raft washed ashore on Long Beach. Evidently as the raft was approaching the surf, the lone occupant of the boat could be heard screaming to nobody in particular "ABANDON SHIP!!"
If anybody hears or sees something call Marty.
---
Bauer Dispatched To Locate Edson
The IPSA Board voted at Tuesday's Board meeting to send club Sergeant At Arms Jack Bauer to south Florida to locate Edson and bring him to Island Park. The vote passed 7-1 with 1st Vice President Marty Dumbrowsky being the only dissenting vote. "It's not that I don't want him back, but I think it's too expensive to send Jack there. And not for nuthin, but we been doin' pretty good with me at the helm." Dumbrowsky seemed surprised that, as the man in charge, he could not simply veto the vote. When informed that the IPSA bylaws do not provide such executive privilege, Dumbrowsky, sporting a new IPSA warm up suit over his ENY warmup suit responded, "What? I just wanted to squash the vote, that's all. I'm Marty D., 1st Vice President. I should be able to do this. Besides, we're not a bylaws kinda club."
Bauer is expect to head to Florida within the week.
---
IPSA To Publish Meeting Minutes
IPSA Secretary Dwight Schrute announced that he will be publishing the minutes from every monthly meeting on the official IPSA website beginning this month. "The Board meets every month to discuss club matters and we fully understand that due to other commitments, some members may not be able to attend a meeting from time to time," said Schrute. "We are committed to conducting all business in the open and do not want any of our members to be in the dark, or worse, get misinformation from hearing things second, third or even fourth hand. This will ensure that all members receive timely, accurate information on the club's affairs."
Membership Chair Eric Stratton fully endorses this move. "I think it's a great idea because now prospective members will be able to get a clear picture of what we're all about before they join," he said. "We don't want people to join the club without knowing what they're getting into. Otherwise we run the risk of people joining, showing up for one meeting, and never seen again. We do not want any of these 'ghosts' on our membership roll."
---
Treasurer's Report
IPSA Treasurer Norm Peterson, holding court from a corner bar stool at Montego Bay, reported that the IPSA financial condition was very strong. According to Norm, "We kept a couple of deposits from the cancelled Sand Soccer Tournament, registration fees for intramurals are way up and we had only one expenditure last month. I wired $1,000 via Chico's Bail Bonds to Edson in Miami for his expenses to travel back to Island Park. According to Chico's, Edson picked up the cash in Miami on August 3rd. I expect to see him at this months regularly scheduled Board meeting on the third Friday of the month. We do have a bill in house from Big Barry at Bottom of the Barrel for advertising, but Marty Dumbrowsky told me to rip that thing up...we ain't paying!"
---
Still No Sign of Edson
The IPSA Board of Directors is getting a bit concerned that Edson has not arrived yet. "Nobody knows where he is," said 1st Vice President Marty Dumbrowsky. "We expected him last week after he beat the Feds, but he never got here. But I want to assure everybody that the club is in good hands….mine. I'm in charge until Edson gets here, so don't nobody worry. Not for nuthin', but we been doin' pretty good with me at the helm."
General Counsel Denny Crane was the last to see Edson. "After he was released from custody, he wanted to go to South Beach to celebrate. I dropped him off at Mansion, and then I went straight to the airport."
---
Club Tournaments Director Appointed
The IPSA Board of Directors has appointed Nicholas Parma as permanent director for all of IPSA's tournaments effective immediately. Speaking on behalf of the board, Secretary Dwight Schrute said, "The cancellation of the Sand Soccer tournament forced our hand. Marty D. guaranteed that the tournament would be a huge success, but we all know that didn't happen. Quite frankly, I don't think Mr. Parma is all that bright, but he said he wanted the job and since he doesn't do anything else for the club, we're going to give him a shot."
Parma said he is excited about his new role in the club. Wearing his ever-present sneer, he said, "I'm really looking forward to this. My relationship with Big Barry will help us getting teams for our tournaments. I just hope that Marty didn't fuck it up. But even if he did, you gotta do whatcha gotta do to get the teams. If that means giving away some freebies, then that's what we'll do. I know I can always count on the Piranhas to come to the tournaments as long as they don't have to pay. Heh heh, heh."
---
Edson Released
IPSA General Counsel Denny Crane said today that Interim President Edson Arantes do Nascimento has won his deportation battle with the United States government. "It wasn't going so well for a while and I thought Edson was going to be sent back to Brazil. But then he remembered his visa was in his other pocket and once he showed it to the judge, case dismissed! I was relieved it ended so quickly so now I can concentrate on this Eyesore nonsense."
Edson, while visibly relieved, did express disappointment that he missed the clubhouse opening gala over the weekend. "I really wanted to see Otis again. But maybe next time. I do want to thank Denny for his tenacious defense. Without him, I don't know what would have happened. I'll be flying up to NY as soon as I can get some money for a ticket."
---
Delta House Grand Opening
It was standing room only at the Grand Opening party at the new home of IPSA reports member at large MVP. Guests were greeted at the door by Coach Bluto who told each one, "Grab a brew. Don't cost nothin'," as they entered. "Otis Day and the boys were great!" said MVP. "When they played "Shout", the place really rocked. We had plenty of adult beverages to go around and it only cost us a sponsorship for the distributor. We made out on that deal, believe me! So we spent some of the children's money. We deserve it. We don't get paid for doing all this work for them, so a few perks shouldn't be a problem. Everybody enjoyed themselves and it builds camradee, uh, commaradry, you know good feelings among the volunteers. Otter (Membership chair Eric Stratton) was working the room signing up new members. I'd like to see us do this every month."
Check out some pictures. Click the Photo Album link on the left menu bar.
---
Eyesore Sues IPSA!!!
IPSA General Counsel Denny Crain announced that IPSA was served with a law suit brought by Helen Eyesore. According to Denny, "that cold hearted witch" is seeking one million dollars of IPSA and the children's money for being discriminated against when her membership application was rejected. Ms. Eyesore alleges discrimination by the all male board of IPSA. When reached in his jail cell in Miami, President Edson said that he and Denny had agreed to fight this frivolous law suit with all of the ammunition available. There is a rumor that Marty Dumbrowsky's wife, Jane will soon be appointed assistant secretary to the club, thereby adding a woman to the Board of Directors. When asked about the possibility of losing the case, Denny exclaimed "I have never lost a case yet...and that won't change here!" Mr. Crane then adjourned to Montego Bay where he had a bottomless glass of mojito. IPSA is certainly in good hands.
---
Sand Soccer Tournament Canceled
Sand Soccer Tournament director Marty Dumbrowsky announced that the tournament this weekend is being canceled due to lack of teams. "We only ended up with 10 teams and four of them were from IPSA. Well, actually three since Bluto fucked up and entered the Deltas twice," said Marty. "I'm shocked that we have to do this. My buddy Big Barry sent out a gazillion blasts from Bottom Of The Barrel so I know every soccer person on Long Island knew about us. He assured us we'd have to turn teams away. That's why we were doing business with him. If I had only listened to Edson and done it ourselves we wouldn't be in this predicament. I guess that web site of his isn't as popular as it was when I went on there all the time and put up posts, even though I did it anonymously so nobody knew it was me. I'm going to call him and get a refund."
---
Membership Rolls Swell
Membership Committee chair Eric Stratton has indicated that membership applications are coming in so fast he can hardly keep up with them. "It's amazing how many people want to join and get involved," said Stratton. "Some even have left other local clubs because they felt they were being excluded from the decision making process and know that here, their opinions are not only welcomed, but encouraged." Stratton said that only two applicants out of the dozens he's received have been rejected. "I just had to turn down Mr. Incredible and Helen Eyesore. We don't want to get into that mess again."
---
New IPSA Office To Open Soon
Member at Large MVP announced today that IPSA has found a home. "We're gonna call it Delta House since Bluto got us the lead and helped close the deal. The building has seen better days and needs a little work, but it's perfect for us. Plus it was donated, so it's basically rent free." said MVP (picture below). "There's enough space for storage and to hold meetings, plus there's some bedrooms upstairs if any meetings run late, and a full bar in the basement. Bluto's going to show me how to make jello shots. I'll make sure they're non alcoholic in case any of the older teams stop by," he added with a wink. "Marty has already agreed to re-do the floors and even give us a 2% discount!"
MVP also said that there will be grand opening party soon and is hoping to get Otis Day & the Knights to provide the music.
---
Women's Senior Team Formed
Travel Director John Blutarsky said that IPSA's first women's senior team has been formed and will take the pitch beginning this fall. "We were a little leery at first because we weren't sure that the players would be willing to pay their own way," said Bluto. "I've seen cases where other clubs had to pay all the fees associated with fielding an adult team and they even had to pay some of the players! There's no way that was going to happen here. I'm happy to say that all the ladies on this team had no problem in paying their registration fees. As a matter of fact some thought they should be paying more than the youth players since they were all adults and had jobs. But Norm said that wasn't necessary. I'm really looking forward to watching them run around the field."
---
Interim President to Fight Deportation
Interim President Edson Arantes do Nascimento says he will fight the government's attempt to deport him to Brazil. "It's just a small problem with my visa," said a defiant Arantes do Nascimento from the federal holding facility. "Why are they making a federal case out of this? I only want to help the children of Island Park. I am confident that justice will prevail and I will be able to resume my duties and responsibilities as president of IPSA. God bless the world's most beautiful game and God bless the USA." IPSA General Counsel Denny Crane, who will represent Arantes do Nascimento at the deportation hearing scheduled for next week, would not comment citing on-going litigation, although he was clearly heard remarking "Denny Crane".
---
Blutarsky Appointed Technical Director
IPSA Interim President Edson Arantes do Nascimento has appointed John Blutarsky as the club's Head Coach and Technical Director from his jail cell in Florida. Bluto, as he is affectionately known, is currently the head coach of the IPSA Deltas and is looking forward to his expanded duties.
"It's time to get back to teaching the kids the game and having fun," said Blutarsky. "In almost every other club, there's too much emphasis on winning and building D-1 or Premier teams. That just causes trouble down the road. If one of these "elite" teams has a bad season, the players bolt and teams end up folding because they lose too many players. And who does that hurt? The ones left behind who can't play because there aren't enough kids left to field. It's really all the parent's fault, They think little Susie or Johnny is much better than they are and think they'll end up with a full ride to college if they keep moving to better teams when all the kids want to do is play with their friends. And those scholarships? They're basically non-existent. Take a look at this article if you don't believe me.
http://www.nytimes.com/2008/03/10/sports/10scholarships.html?_r=1&oref=slogin
I'm happy to say that the Deltas are mostly home grown kids who are having fun and I want that philosophy to spread to every team in IPSA. I'm sure any one of them would love to play at Faber even though there would be no athletic scholarship for them."
---
IPSA & Bottom of the Barrel Join Forces
Tournament Director Marty Dumbrowsky announced an agreement with WWW.Bottomofthebarrel.com to jointly market the IPSA Sand Soccer Tournament. Teams can register at either the IPSA web site, the Bottom of the Barrel website or with Marty directly.
At the press conference, Marty commented:
"As everybody knows, BOTB is the only place to go for information on yout socca. This joint relationship will hopefully allow my registrars to close out all those difficult brackets much sooner than had we just gone it alone. Those guys got a life too ya know."
Big Barry (pictured above) followed that up with:
"IPSA was smart to advertise on BOTB. I think/hope that a lot of people come here looking for the latest information. Marty is not at all like those guys up at OU who tried to go it without me. They came crawling back just like I knew that they would."
---
Search For Office Begins
IPSA is looking for space in the Island Park or Barnum Isle area to house its office and hold its monthly meetings. IPSA Member at Large MVP indicated that in addition to having an office, the property should be large enough to accommodate meetings of a hundred or more members and have storage space to store uniforms, trophies, and equipment. If anyone has property or knows someone who has property available, they should contact MVP. "Obviously we'd prefer someone to donate the property to us," said MVP. "They'll get the tax write off since we're a charity. But Norm told me that we have plenty of money if we have to buy or rent."
---
SAND SOCCER TOURNAMENT
IPSA First Vice President Marty Dumbrowsky announced the first annual IPSA Sand Soccer Tournament. The tournament will be played on Sunday, July 27 at the Island Park Town Beach. Teams are guaranteed 4 fifteen minute games. The cost is $180. Marty wants everybody to get down and in dirty in the sand with him. For more information, email Marty at MDumbro@aol.com
---
IPSA Welcomes Back Sponsor
Treasurer Norm Peterson announced that Chico's Bail Bonds has re-upped as an official IPSA sponsor. " We're glad to have them back, especially considering Edson's problems down in Florida, " Peterson joked. "Seriously, we are grateful that they have agreed to sponsor all the intramural uniforms and we'll pass that savings back to the players by reducing the normal intramural fees by the cost of the uniforms. We urge all IPSA members to utilize Chico's services should they find themselves behind bars. And speaking of bars, I'm off to the Island Park Ale House."
---
Peterson Declares IPSA Financially Sound
IPSA treasurer Norm Peterson indicated that IPSA's finances couldn't be better at a recent luncheon at Pancho's Cantina. Entering the restaurant to a chorus of "Norm!", Peterson quickly claimed the stool at the corner of the bar and ordered the BBQ chicken and ribs, several tacos, and sizzling fajita platter. In between courses and bottomless mugs of beer Peterson said, "The records were a mess and it took me a while to figure out everything. In my opinion, whoever was the previous treasurer was a haftwit when came to GAAP. I uncovered a lot of questionable transactions, missing bank statements and invoices, etc. and will recommend to the Board that financial controls be put in place immediately.
"We have so much cash on hand right now that we will be offering free registration for all intramural players next year. My next order of business will be to draw up a budget. We won't be creating a war chest to fund some vague or non-existent future project. We will spend every dime we can on the children. And if we end up with a surplus at the end of some year, we'll simply reduce the kids' registration fees for the next year. Edson and the rest of the Board are all on the same page on this subject."
---
Marty Dumbrowsky Confirmed..First Vice President Steps Up
Marty Dumbrowsky confirms that he will continue on as First Vice President of IPSA for another year. "I still got business cards left. How could I just throw them out?" Marty will continue to be Edson's henchmen...er Number 2 man, handling the day to day operations whilst President Edson works out his legal problems. If anybody needs to use the IPSA digital camera, just hit Marty D up. He will let you borrow it.
Marty immediately appointed his good friend, MVP to be Member at Large of IPSA. In addition, to being Large, MVP is always involved in everything, but in charge of nothing. If you need any work for your kids or free IPSA t-shirts, contact either Marty or MVP.
---
Corresponding Secretary Position Filled
Dwight Schrute will be joining the IPSA Board of Directors and be IPSA's Corresponding Secretary. "Dwight is the logical choice since he has access to an unlimited supply of free paper to send out meeting notices and such, so we'll save some money on office supplies," said Interim President Edson Arantes do Nascimento while handcuffed to a Cuban refugee seeking political asylum. "E-mail notifications is the lazy way to keep our membership informed of club matters, so we'll be using the good old United States Postal Service instead of e-mail to make sure everyone in the club is notified in a timely manner. Not everyone checks their e-mail every day and I want to make sure no one in the club misses an important announcement."
---
Bauer Named Sergeant at Arms
Citing the need for security, IPSA Interim President Edson Arantes do Nascimento appointed Jack Bauer to the club's position of Sergeant at Arms. From his holding cell in Miami, Arantes do Nascimento said, "Jack is just what we need to keep the organized crime element in Island Park out of our club so we can provide the children a safe and wholesome environment to learn and appreciate the world's most beautiful game. His success at CTU was what attracted me to him. Since he has a proven track record in dealing with various criminal elements from around the world, Island Park should be a cake walk for him. I also plan to have him be part of Arbitration & Conduct. If some poor bastard tries to take one of our teams to another town...watch out!" Arantes do Nascimento went on to say that, "Bauer is a huge upgrade over our last Sergeant at Arms, Mr. Incredible. I know he had law enforcement experience and was a super hero and all, but man, that guy really let himself go."
Bauer will not be able to assume his new role immediately as he is currently searching for a dozen or so nuclear bombs that have been smuggled into the country by fundemental terrorist groups and then has to find his daughter Kim who has been kidnapped for the umpteenth time. Bauer was confident, however, he'd have the 'loose ends' tied up in exactly 24 hours.
---
IPSA Coaxes Peterson out of Retirement
In an announcement from the Dade County Federal courthouse in south Florida, IPSA Interim President Edson Arantes do Nascimento said that Norm Peterson has agreed in principal to become club treasurer. Peterson, formerly of Boston, MA, is a retired certified public accountant and house painter. "Peterson is just the kind of person we need to oversee the club's finances," said Arantes do Nascimento. "He's got the experience we're looking for and boy, can that guy party."
Peterson said he would not be one of those absentee directors who only attend occasional club meetings. "I'll be at every meeting as long as there are liquid refreshments, if you know what I mean." When asked why he once gave up accounting for house painting, Peterson replied, "It was a dog eat dog world and it seemed like I was wearing Milk Bone underwear."
---
Stratton To Reclaim Membership Chair
Interim President Edson Arantes do Nascimento announced that Eric Stratton will be returning to IPSA as the Chairman of the membership committee. Arantes do Nascimento reached out to Stratton from the INS detention center in Miami, FL and made the offer. Arantes do Nascimento said, "I am very pleased that Otter has agreed to re-take a role which is vital to the growth and success of IPSA. He was very effective in recruiting new members who embody the spirit of volunteerism."
When reached for comment, Stratton would only say, "Hi. Eric Stratton, rush chairman. Damn glad to meet you."
---
IPSA Names General Counsel
In a stunning developement, Coach Bluto announced that IPSA had retained the services of Denny Crane, senior partner in the Law firm of Crane, Poole and Schmidt. IPSA is bringing suit against LIJ for poaching players Andre and Jamal for their new Long Island Disgruntled program. Mr. Crane was heard to remark that IPSA was looking for their players back, but was willing to let LIJ keep the parents. Club First Vice President, Marty Dumbrowski and his parrot, MVP have cleared their work schedules to be at the trial.
---
Director Emeritus Edson To Return
IPSA Director Emeritus Edson Arantes do Nascimento has announced that he will be returning to IPSA in the role as interim president to turn around the club. "This club has been stagnant much too long. And being a soccer guy, I'm just the one to get things on the right track again.", said Arantes do Nascimento. "Nothing has happened here in almost two years. Back on my watch, we were flourishing. My first priority is to get a good working board of directors in place. I'm looking for individuals who are not afraid to get their hands dirty and will involve all of the members in the process. This will not be a closed, 'good ol amigos' board. Everyone's voice will be heard. We welcome opinions and even criticism. Otherwise, how can we be sucessful?"
Arantes do Nascimento says his move back to Island Park has nothing to do with the mugging he suffered in his native Brazil earlier this month and expects to take the reins early next week once he clears immigration.