DON IVEY BRIAN MOODY CHRIS KINNAIRD
JOHN HANCOCK GLENN BARTHOLOMEW JIMMY SEALS
ROB ADKINS BRENT ROONEY JIM BRYANT
JASON RACKLEY JIMMY RAY MIKE LEDFORD
INDY WEST FOOTBALL LEAGUE
INDY WEST FOOTBALL LEAGUE ENTERS YEAR 16

---
2007 SUPER BOWL 16 CHAMPS !!!

Chris Kinnaird wins his 1st Super Bowl in his 2nd year in the league by beating John Hancock 74 - 72. That was Hancock's 1st Super Bowl in his 16 years in the league. Congrats to the BIG RED MACHINE !!!!!!
---
THE 2007 1ST ROUND PICKS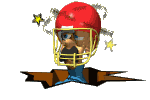 HANCOCK - LaDainian Tomlinson
SEALS - Peyton Manning
ROONEY - Steven Jackson
RAY - Frank Gore
BRYANT - Larry Johnson
MOODY - Joseph Addai
IVEY - Reggie Bush
KINNAIRD - Shaun Alexander
BARTHOLOMEW - Brian Westbrook
ADKINS - Laurence Maroney
RACKLEY - Willie Parker
LEDFORD - Rudi Johnson
---
IWFL ROSTER CHANGES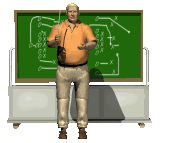 ONCE THE SEASON STARTS :
SEE WHO MADE CHANGES TO THEIR ROSTER BY CLICKING ON THE TRANSACTION TAB.
---
THE "UNTOUCHABLES"
Donnie's middle school football team makes school history by having back to back undefeated seasons in the 7th & 8th grade. After going over the school records it appears this is the first team to do this in 27 years. Pictured left to right......
Ivey, Johnson, Schrock, Jackson, Evans, Helton, King, Ledford, Norris, Greenwald, Allen, Turner & Evans.