2009 Tamiami Pony-1 Division Champs * 25-5 Record
2008 TAMIAMI BRONCO-1 RUNNER-UP * 28-4 RECORD *
2009 Clash of the Titans Tournament Champions
2009 Flagami Wood Bat League & Tournament Champions
2007 DISNEY CHAMPIONS - KENDALL CRAZE II, III, and VI CHAMPS


---
*
4-
Year Record * 174
Wins -
58 Losses
PONY SELECT Final Standings

TEAMS

W

L

PATRIOTS

19

5

LINEDRIVE

18

6

DIAMONDS

15

7

YANKEES

14

8

S. F. STING

12

12

STING RAYS

8

17

TITANS

4

20

TWINS

5

20
---
MIAMI PATRIOTS
David Villa                        Belen
Michael Campos                 Florida Christian
Pablo DeArmas                  Columbus
Armando Gonzalez             Columbus
Tito Torres                       Westminster
Monchi Quintero               Columbus
Wilfredo Navarro            Archbishop Carroll
Chris Gandara                   Florida Christian

Sandro Gordillo                St. Brendan

Luis Corrales                    Westland Hialeah
Brent Diaz                       Gulliver
Mario Souffrain               Varela
Marcos Perez                   Belen
Erik Montero                   Florida Christian
Albert Rafael                  Braddock
Andy Rivera                    Westwood          
Ernie Vega                       Southwest
Oscar Rivera                   Westwood
Frankie Rodriguez            Varela
Chris Pelaez                     Florida Christian
Yariel Cabrera                St, Brendan


Alex Garcia                     Lasalle


Bryan Garcia                   Columbus


 


 
                                 


 
PATRIOT HALL OF FAME
The M&M Boys
Mikey Campos played in only half of the Patriots games, joining the team late in 2008. Still he put up huge numbers hitting
.367 with 90 hits and 62 RBI's in 102 games.
A natural born leader and
gifted athlete excelling in every phase of the game, especially on the hill.
With outstanding mound presence and control, he dominated the opposition despite drawing the toughest of matchups.
Campos won 15 games and struck out 113 batters in 94 innings of work.
His
ACE
stuff will be on display at Florida Christian.

Monchi Quintero, the other half of the M&M boys. The total package is the first thing that comes to mind. A kid who could do it all. Great size, speed,
power
and arm strength and could play any position on the field and play it as well as anyone. Like Campos, a joy to coach.
Monchi holds the all-time club pitching record for wins (27) and strikeouts ( 179) as well as the season record of 74k's in 2008. Offensively his 129 RBI's is also a club record. Monchi finished with 186 hits (3
rd
) in 172 games, a .412 average

The Slugger.
Brent Diaz.
A fearless hitter, aggressive and always confident.
A true gentleman,
Brent's attitude at the plate was to inflict as much damage as possible, every time out.
And his size, quick hands and plus-power did just that. Brent holds the all-time Patriot records for doubles, triples and homeruns.
He totaled 159 hits in 167 games, a .406 clip and is an original Patriot.
Mr. Excitement.
Pablo DeArmas Jr. is both a coach's dream and nightmare, depending on which dugout he's in. Pablo's speed and quickness terrorized opposing teams. But there's so much more to his game.
A fierce competitor who never
tolerates failure.
A gold glove defender racking up ESPN highlights, and
also found time to win 24 career games on the mound.
The Patriot leadoff hitter was the catalyst, as he went, we went. Pablo holds the all-time records for runs scored and stolen bases, and the season record of 11 wins in 2009. He also finished 2
nd
in career
hits, triples and walks. He finished with a .377 average. 
Mr. Consistency.
David Villa made up the other half of the dynamic Patriot middle infield.
A student of the game and excellent defender, David 's
excellent bat control made him a terrific hitter and bunter.
A carrer .415 hitter, he holds the all-time records in hits, batting average and total bases as well as career saves serving as the club's closer. 



Mario Souffrain. This original Patriot won the coaches award for his excellence in spotrsmanship, his amazing attitude as well as his all around game, excelling in the infield, outfield and pitching. Mario's speed, hustle and determination made him a favorite with teamates and coaches alike. Mario won 10 big games on the mound and is a tremendous defensive player anywhere on the field. Mario scored 112 runs on 87 hits, 90 walks and 102 stolen bases in 164 games. Mario will play his high school ball at Varela High. Never once heard this young man complain. He just came to work....every day. Congratulations #22
---

Top Left to Right: Pitcher/Of Andres Rivera: Coach Mark Campos: Pitcher/C/3B Monchi Quintero: Catcher Jose Alvarado: Manager Robert Villa: Pitcher/Of Sandro Gordillo: Pitcher/1B Tito Torres: Pitcher/1B Chino Gonzalez: Coach/Bodybuilder Pablo DeArmas
Bottom Left to Right: Center fielder Chris Gandara: Shorstop/Closer David Villa: Catcher/Of Wilfredo Navarro: 2B/Pitcher Pablo DeArmas: Outfielder Jireh Gonzalez: Pitcher/3B Mikey Campos
---
---
---
Top Row Left to Right - Mikey Campos, Monchi Quintero, Mark Campos, Tito Torres, Robert Villa, Yariel Cabrera, Jose Alvarado, Mario Souffrain Sr, Brent Diaz, Pablo DeArmas Sr.
Bottom Row Left to Right - Caleb Horvat, Mario Souffrain Jr. Wilfredo Navarro, Pablo DeArmas Jr, David Villa, Francisco Rodriguez.
---
---
---
---
---
Kendall Craze VI Champions
---
Tamiami Pony Division Champions
---
---

---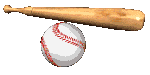 ---
---
---
---