Pacas
Taylor
McFayden
Duthie
The Pursuit >>>>>>>>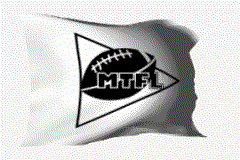 Mission Statement: Provide competitive fun football league where Fairness, Inclusiveness, Teamwork and Sportsmanship (FITS) are our core values.

Vision: Our primary focus is to consistently produce an exciting league to play football. We will push the envelope and try new ideas that appeal to our membership. We will be always innovative and creative and never 'the same old thing'.

Our Motto: Football first!



---
---
---
---
---


Cowboys
2013 Champions!


---
Season MVP
Matt Coates
---
Rookie of the Year
Travis Hill
---
Man of the Year
Hugh Corbie
---
Playoff MVP
Rob Grey
---
---
Paul Romas
---
---
---
---
---
Dave Craw
---
---