Thank You for Visiting Our Site.
We are located in Garland, Texas 75041
NTYBA is a select travel organization for boys 6th-11th grade boys tryouts are december 9th at 1
Call Coach Leon Vaughn for more information 214-682-4343
tryouts are december 9th 1 pm call coach vaughn for location& details
Bulls Tax Exempt Letter
November 20, 2017 – 06:18 PM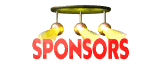 The North Texas Bulls are now recognized as a 501(c)(3) organization and we are seeking tax exempt donations for our program.

If you are interested in making a tax exempt donation to the program please contact one of the board members please contact one of our board members for a copy of the IRS tax letter. donations can be made on this site via paypal to coachbigdawg41@yahoo.com.

Thanks,
NTYBA Board
---
North Texas Youth Basketball Association News/Information
December 9, 2017 – 01:00 PM
Hello To All:Try outs will be Saturday,december 9th, 2017 for grades 7th-11th boys at 1 pm.for more information, Location And Address Of Tryouts Or Any Other Questions Or Concerns call coach vaughn.214-682-4343
Any question please feel free to call:
Leon Vaughn: 214-682-4343
Our purpose and goal for our players will allow them to play the game at an Elite Level of Competition, Develop Their Skills, And Have A Chance To Play College Basketball. We Encourage Grades First, Then Sports Because The North Texas Bulls Organization Strives To Help All Young Men and women In Their Success On and Off The Court. We Believe in Giving Each Player an Opportunity To Achieve Their Dreams and Share Their Passion For The Game With Others.
---
WELCOME


If you are a young person (or the parent of a young person) who would like to hear more about our program and/or would like to participate in select travel tournament team basketball, feel free to contact us. Our email address can be found under the contacts button.


Please include your Name, Age, Birthdate, PRESENT GRADE, Age, Parents Name, and a phone number or email address (parents email address also). Please include how long you have been playing basketball as well.

If you have any questions, comments, or concerns, please contact us at the contact information that has been provided below.
THANK YOU AND HAVE A GOOD DAY

LEON VAUGHN
COACHBIGDAWG41@YAHOO.COM
FOUNDER
HEAD COACH