The Black Sox Are Coming !!!
Go Sox !!!!
---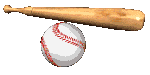 BUILDING CHARACTER THROUGH COMPETITION ! ! !
---
---
BLACK SOX BASEBALL :
The Black Sox youth baseball team exists to give young men an opportunity to learn to develop baseball skills, respect the game, respect themselves, team mates and officials. We stress balancing competition and achievment with, fairness and sportmanship. All essential elements of youth baseball.
---
History:
From the years 1917-1919 the Chicago White Sox were the dominant team in baseball, and might well have gone on to become one of the greatest in history. Despite having the most talented team in baseball, owner Charles Comiskey paid his players sub-standard wages compared to any other winning team. In fact, the Sox originally received their nickname the "Black Sox" not because of the scandal, but because of the dirtiness of their uniforms. Due to Comiskey's policy to save money on laundering uniforms, he billed the players for laundry service. The players protested this by not washing their thick heavy wool uniforms for several weeks.
---
SOX TIME!!!!