Welcome to the Home of the Orlando Yankees
Thank you to our sponsor, BASESLOADED ORLANDO
Pitchers and Catchers Wanted
Pride...Power...Pinstripes!
The Orlando Yankees will be taking a break for a few seasons.  We will be back!
 
Six Lucky Orlando Yankees Got to "Try Out" for the New York Yankees  With Bucky Dent, Wade Boggs, Gene Michael,
and Billy Connors as our judges,
six Orlando Yankees got a chance
to represent the team during
a promo filming for the
New York Yankee's new reality show.
Here's what the New York Yankees gave each of us for helping them out!
---
---
---
---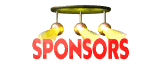 Welcome to the Orlando OSBA Yankees website!!!
The Yankees are looking for new sponsors to advertise on this site. Email us for more info on inexpensive ways to promote your business!!!
---

Share our site with your friends!
Interested in Advertising here and on the field? Contact us at: orlandoyankees@hotmail.com