WELCOME TO SHARKS BASEBALL
RELENTLESS in our pursuit of victory
DEVOTED to practice like champions
ACCOUNTABLE in the classroom
A BROTHERHOOD in the community
WE ARE......SHARKS BASEBALL!
CONGRATULATIONS TO SHARKS BASEBALL!!
2013 FLORIDA 5A STATE CHAMPIONS
Jet Blue Park, Fort Myers, FL

2012 Florida 5A State Runner-up 

Digital Domain Park, Port St. Lucie, FL
 

St. Johns County high school sports programs are NOT funded by the School District. Parents are asked to join the Booster Club and support their child's sports teams/facilities which include but are not limited to: all uniforms, umpire fees and facility use and maintenance costs.

Benefits include: Family

Season passes (tickets are $7.00 at the gate) and parking passes, discounts for Shark Apparel and Concessions.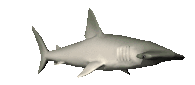 THANK YOU FOR SUPPORTING SHARKS BASEBALL
---
This website is an independently operated source of news and information and is not affiliated with Ponte Vedra High School. 2013.